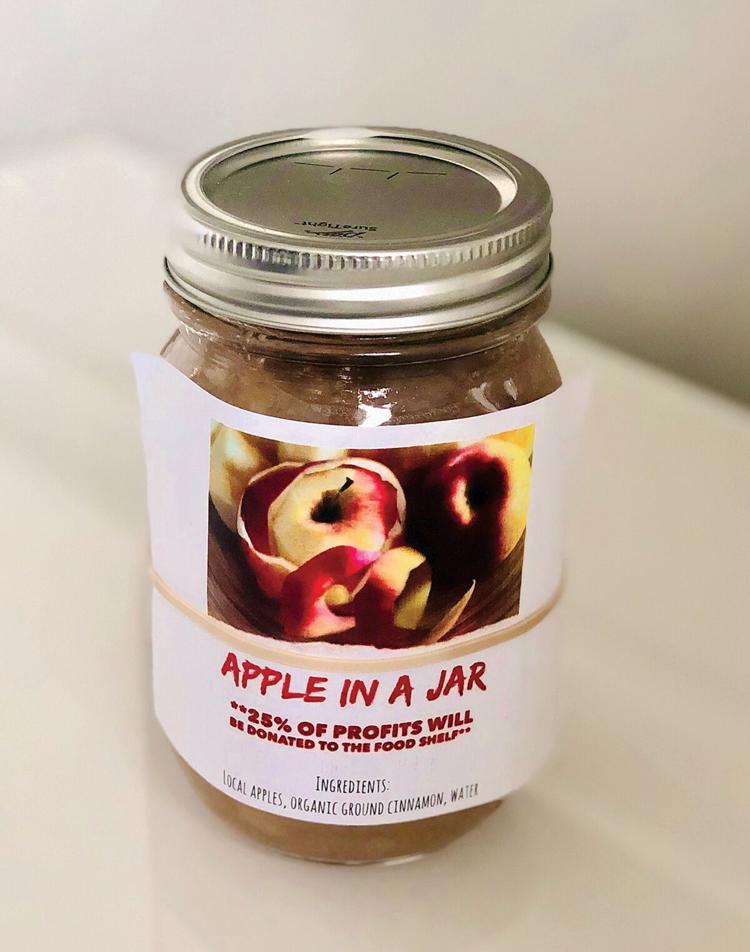 Levi Duteau has been cooking up homemade applesauce with his mom for years but never thought much of it until this summer. Now, applesauce is the star of the 11-year-old South Burlington resident's business — Apple in a Jar — and the vehicle he's used to help members of his community experiencing food insecurity.
"I thought, 'My family likes this so much, I bet everyone else will like it too,'" Duteau recalled when the business idea occurred to him.
Since launching in late summer, he has sold 136 jars of applesauce and raised $1,368 in donations for the South Burlington Food Shelf, thanks to sales and donation matches from friends, family and local businesses.
Duteau came up with the name for his business, Apple in a Jar, while cooking in the kitchen and singing along to local band Phish with his mom. He chose the band's hit, "Sample in a Jar" as a nod to his home state, where the apples are also from. His recipe is simple: apples, water, cinnamon — no sugar added.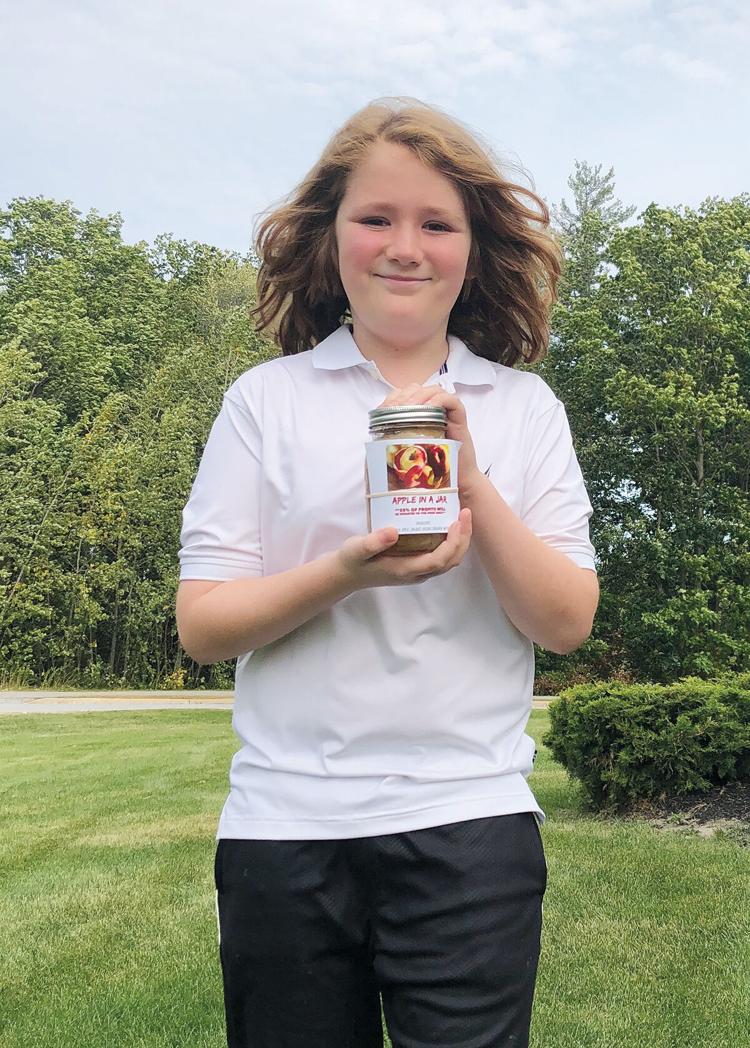 "This past summer he started thinking he wanted to start a business and he wanted to make something that he could use to help others," Duteau's mom, Kelly, said.
After his parents bought initial supplies to get him started, Duteau began learning about budgeting money, saving and other aspects of business management himself.
Helping others in the community became the middle-schooler's driving force. This is why he chose to donate 25 percent of proceeds to the food shelf.
"There are a lot of people in need, especially during COVID; people are losing their jobs, they're getting evicted, they're hungry," said Duteau. "I think it's important to do because we need to keep as many people alive during COVID right now as possible. We need our friends to help us through."
Like many other 11-year-old Vermonters, Duteau hasn't seen some of his friends, teachers or family in person since March. But hand-delivering jars of applesauce to customers in the South Burlington area allowed Duteau to say hi to folks he hasn't seen in a while.
One of his best friends, two doors down, bought a couple jars. One of his art teachers bought four. "There are so many people that say, 'Making people happy makes you happy' — and that's right. Like, they're not lying about that," Duteau said.
At just over a year old, the South Burlington Food Shelf has already served about 1,000 people, or 350 households, according to director Peter "Pedro" Carmoli. Staff give away roughly 2,500 pounds of food a week — and not just food, Carmoli adds. The food shelf also accepts donations of laundry soap, toilet paper, diapers, toiletries, shampoo, and more.
"People are very pleased and surprised by some of what we have. I had one person who brought in a box full of quarters, all rolled up, asking, 'Do you think people could use this for laundry?'" recalled Carmoli. Instances like this make him hopeful as does the outpouring of volunteers and resources from the South Burlington community since they opened.
Local businesses have donated thousands of pounds of food; farms are donating fresh produce; and the South Burlington Rotary donated grant money for gift cards.
According to a study by the University of Vermont, one in four Vermonters is experiencing food insecurity during the pandemic, with a 68 percent increase in food pantry use and 49 percent increase in the use of SNAP or 3Squares VT benefits.
The study, published in August, found that while food insecurity levels are up considerably in 2020, Vermonters are less worried now than they were in March. People of color are four times more likely to experience food insecurity than others, followed closely by people without a college degree, and people with a job loss.
"Almost everyone is touched by the food shelf, whether it's you or someone you know," explained Carmoli. "When you see people like Levi, you know things are going to work out in the future."
Duteau will take a break from making applesauce for now to focus on school; he plans to operate Apple in a Jar on a seasonal basis and resume in the spring.
The South Burlington Food Shelf accepts donations during open hours, Thursdays 4:30-6:30 p.m. and Saturdays, 8-10 a.m.