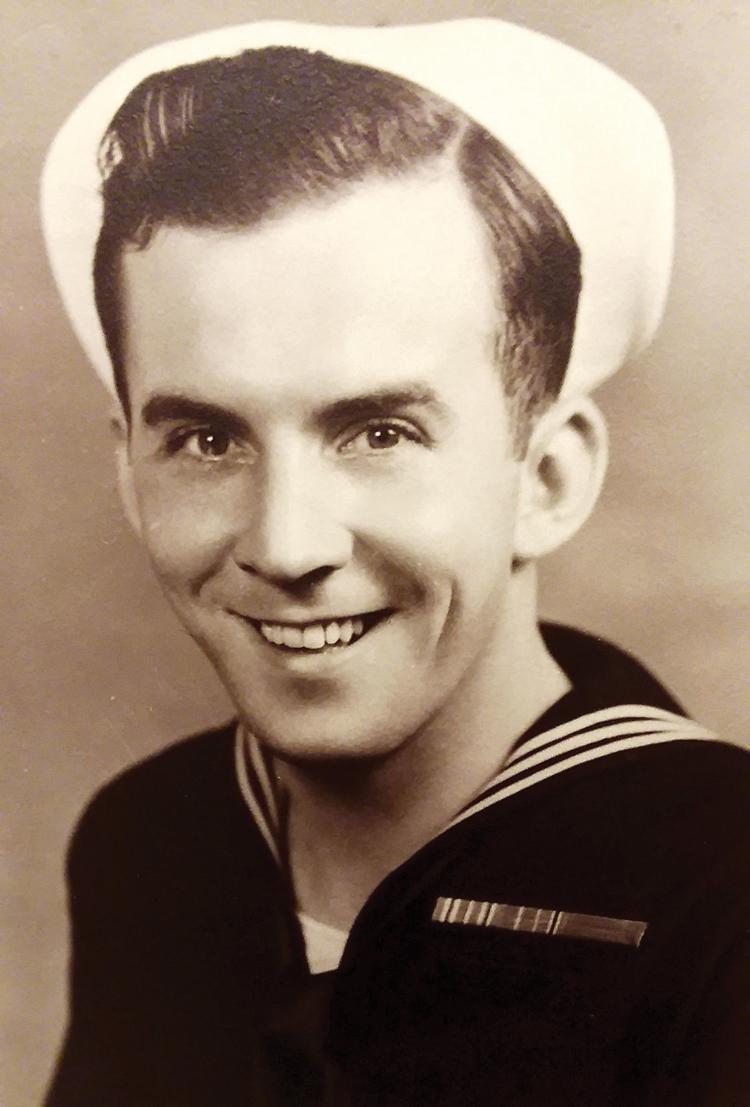 The year was Dec. 11, 1919. The only doctor in the small town of Carbon, Ind.,  helped deliver a baby boy, a new addition to the town's population of 600 people. The baby's name was Don Dalton. 
"It cost almost nothing to deliver me," Dalton recalled sitting in his room in Cathedral Square in Burlington. He believed his mother had to pay $15, or some other "ridiculous figure." It wasn't unusual for people to offer goods and services in exchange for medical services either. "I can't state that to be a fact, but that number sticks out to me."
Dalton, a former South Burlington resident and World War II veteran, celebrates his 100th birthday. Along with his centennial status, this year the family has purchased three pavers for the South Burlington Veterans Memorial "Pathway of Honor" commemorating three generations of service: Dalton, his late son-in-law John Swift, as well as his granddaughter, Jennifer Swift Bailey. 
It all started with Dalton. After growing up in Carbon, it was time for him to join the military. He took a bus to Indianapolis where he passed his physical with flying colors.
"The sergeant there said, 'We'll be seeing you guys soon.' So, I had to get my dig in," he paused. "I said, 'You won't be seeing me, Sarge.' He said, 'What do you mean?' I said, 'I'm joining the Navy!''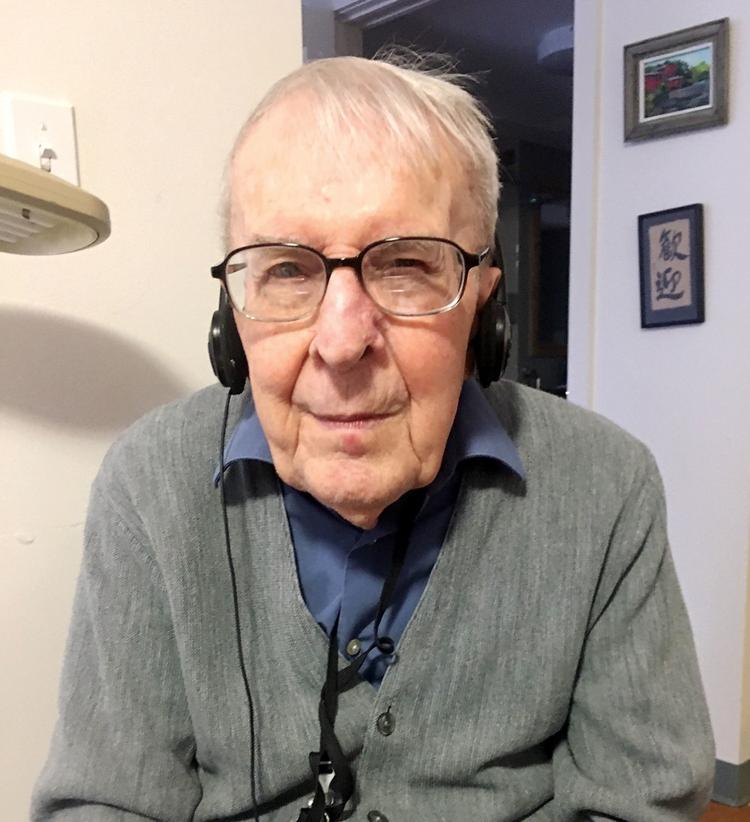 Dalton served from 1942 to 1946. He was aboard the U.S.S. Micka (DE-176), a cannon-class destroyer escort, in the Brooklyn Navy Yard. Prior to serving, he'd never seen the ocean before.
"Good thing I knew how to swim," he chuckled. 
In this time, he met his wife, Betty, who was working in a fish factory in Portland, Maine. They got married just before he was discharged as a first-class yeoman. He marched down the aisle in his uniform.
"The greatest thing that happened to me when I was in the Navy was when I met my wife," he recalled. Aside from good genes, he credits Betty's influence as a contributing factor to his long life. Decades later, the retired petty officer first class joked that his wife should be the one receiving a medal. 
"'For what?' she asked. I said: 'For living with me for 60 years!" Dalton laughed.
In 1956, Dalton and his wife moved into their single-family home on Airport Drive where they raised their three children. Though the home was demolished in 2015 as part of the airport's home buyout program, the memories live on, and so does the family's dedication to military service. Dalton's daughter, Cheryl, who goes by "Kish," married Swift and is the mother to Swift Bailey.
Swift joined the military in 1968 during the Vietnam War and served for 23 years as a helicopter pilot before retiring as a CW4, a chief warrant officer. In addition to Vietnam, he served nine years outside the continental U.S. – six years in Germany and three in Hawaii.
Following in her father's footsteps, Swift Bailey served as a helicopter pilot for 20 years and retired as a lieutenant colonel in the U.S. army. She spent time overseas in Bosnia, Japan and Germany. She and her husband, also a retired lieutenant colonel whom she met in flight school, now reside in Marysville, Ohio.
Though their military days are over, the family has a shared day: Veterans Day. They also have the opportunity to celebrate Dalton's 100th birthday a few days early. Kish organized a birthday party at Cathedral Hall on Dec. 7, where Dalton will be surrounded by family and friends on his big day.
Until then, Dalton will be working on staying healthy as well as watching his favorite sport: basketball. His heart is still young at play. 
"I can picture myself out there making a three-point shot," he said. 
With 100 years of memories, family, health, and support from his doctors and the state's VA offices, Dalton's already taken home the win.