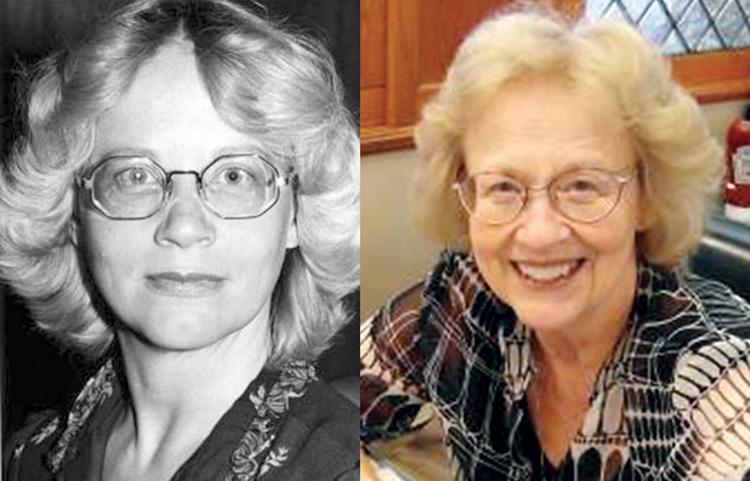 Joyce Eckhard Huff, 77, a longtime Shelburne resident, died early Wednesday, Dec. 16, 2020, at the Porter Hospital in Middlebury.
Born in Altoona, Pa., she was the daughter of the late Donald Clair and Marian Ruth (Harshbarger) Eckhard.
Joyce was a graduate of Bethany College in West Virginia and continued her studies at the Breadloaf School of English in Vermont. She moved permanently to Vermont in 1976. Joyce adored the beauty and charm of this state, no matter the season.
She never failed to propose a new way for visiting unexplored corners of Vermont, from foliage drives to camping trips to picnics. Though divorced, Joyce kept close tabs on her stepchildren as they grew up, helping when she could and making sure they were always part of her family.
Joyce was passionate about the theater, directing and acting in over 30 productions for the Middlebury Community Players, Shelburne Players and Lyric Theater. She also devoted herself to helping nonprofit organizations, consulting for fundraising efforts and serving as executive director for the Ethan Allen Homestead.
Joyce's life brought light to countless souls. Her theater community, her church, her students and her innumerable friends and family will forever remember Joyce's boundless energy, thoughtfulness, independence and positive spirit.
She was a member of Faith United Methodist Church in South Burlington.
Joyce is survived by her son, Adam E.E. Huff; stepdaughters, Dawn Roberts and Heather Dutton; one grandchild, Arisia; nine step-grandchildren and one step-great-grandchild, as well as her brother, Edward Eckhard. She was predeceased by her stepdaughter Robin Huff in 2016 and stepson Lynn Huff in 2018.
It was Joyce's wish to have a natural green burial, which took place privately at the Hazen West View Cemetery in North Hero. A celebration of her life will take place at a later date, to be announced.
Assisting Joyce's family is the Heald Funeral Home. Messages of condolence to her family are welcome at healdfuneralhome.com.