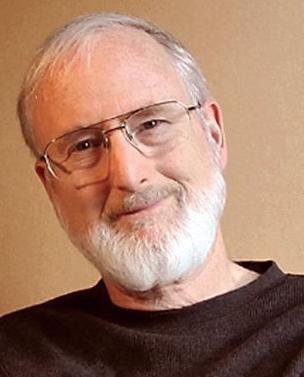 It is difficult to not stare at the paintings of Michael Strauss with their deep, saturated colors enlivened by bold lines that feature elements of shadow and light. His work in acrylics can grab the viewers' attention, causing one to pause and move in closer. It is a transporting and entrancing reaction caused by the artist, a former University of Vermont Professor of Chemistry.
The Emile A. Gruppe Gallery in Jericho will exhibit 15 or more of Strauss' paintings beginning Friday, Nov. 29. The exhibit features an artist reception Sunday, Dec. 1, 2 – 4 p.m.
Strauss' talk, "Constructing the Visual World the Illusion of Light and Depth in the Visual World," begins at 2:30 p.m.
"Good representational painting can create the illusion of a three-dimensional world on a two-dimensional surface of a canvas," said Strauss. "This brief talk will explore the ways in which this illusion occurs."
A longtime resident of South Burlington, Strauss was a chemistry professor at UVM until the early 2000s, when he instead taught drawing classes for the university's art department.
Strauss currently teaches both drawing and painting at the Davis Studio on Shelburne Road.
The exhibition of acrylic paintings by Michael Strauss will be on view at the gallery on 22 Barber Farm Road in Jericho through Dec. 29.