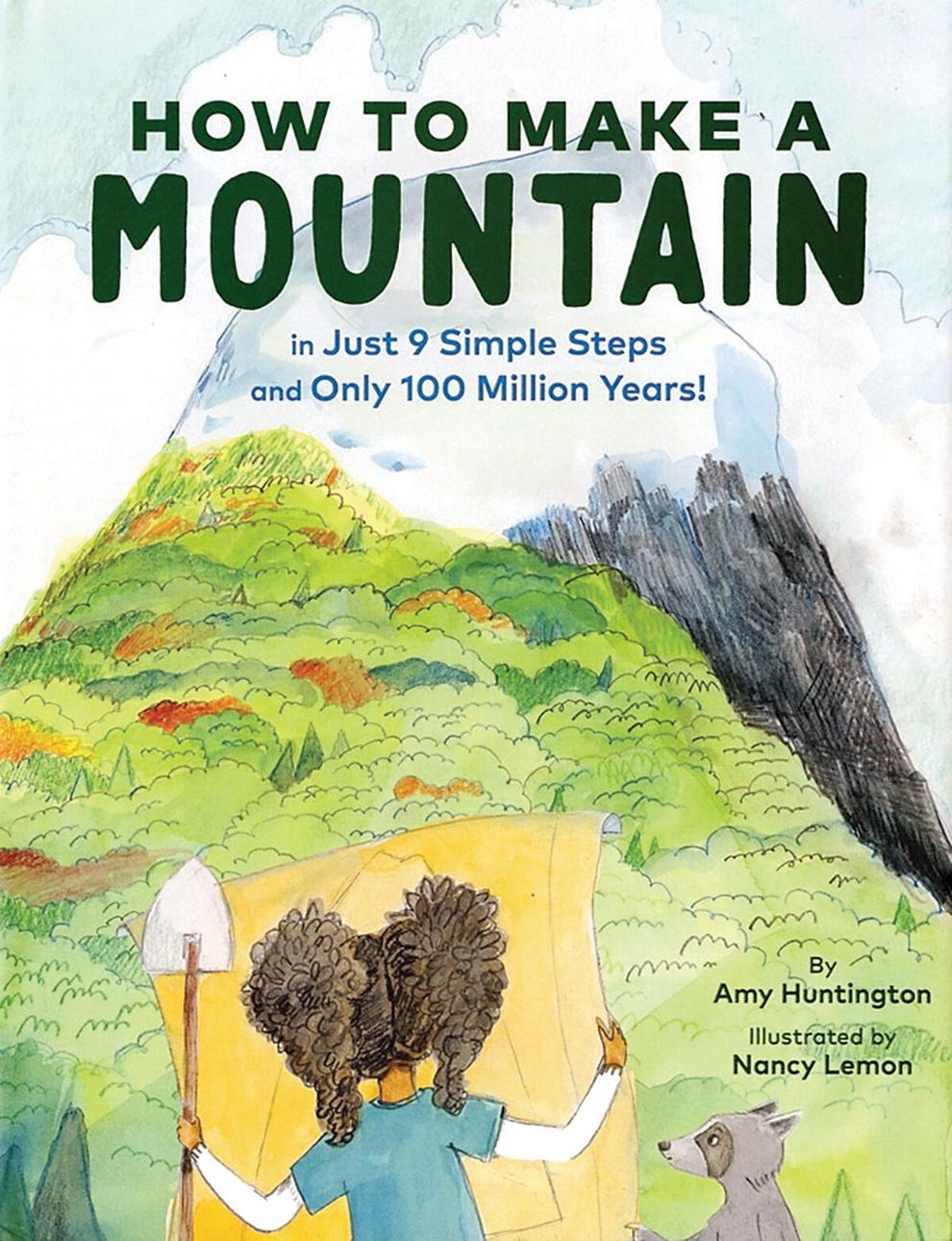 A love for drawing and words was instilled in Amy Huntington at a very early age.
"My favorite memories as a child are of painting on bumpy paper with watercolors," the prolific author and illustrator said. "I would color my way into a world of my own."
Huntington spends a lot of time every week drawing and painting in her sketchbooks. "My sketchbooks go with me wherever I travel, and that's where some of my story ideas begin," she said. "At home you'll mostly find me in my studio, next to the kitchen, writing stories and making pictures."
Huntington has illustrated 16 books and has written and illustrated six of her own.
She will talk about and sign copies of her new book, "How to Make a Mountain: in Just 9 Simple Steps and Only 100 Million Years!" at the South Burlington Public Library on Saturday, Oct. 8, at 10:30 a.m.
From shaping peaks and crafting a glacier to nurturing her own plants and animals, Huntington outlines the nine simple steps that cover everything one needs to know to make their very own mountain.
In this book, kids will learn how to crush a piece of continent into a mountain range, freeze and melt glaciers, carve ravines, valleys, rivers and mountain lakes, foster plants and develop a fertile layer of soil, and fill their mountains with a wide variety of animals that will work together to keep mountain ecosystems healthy
Huntington lives in Vermont with her husband, two cats, some hens, one rooster, and some sheep. Her children have already flown the coop!
She will also lead a collage art project following the signing and her books will be on hand for purchase.
More at amyhuntington.com.