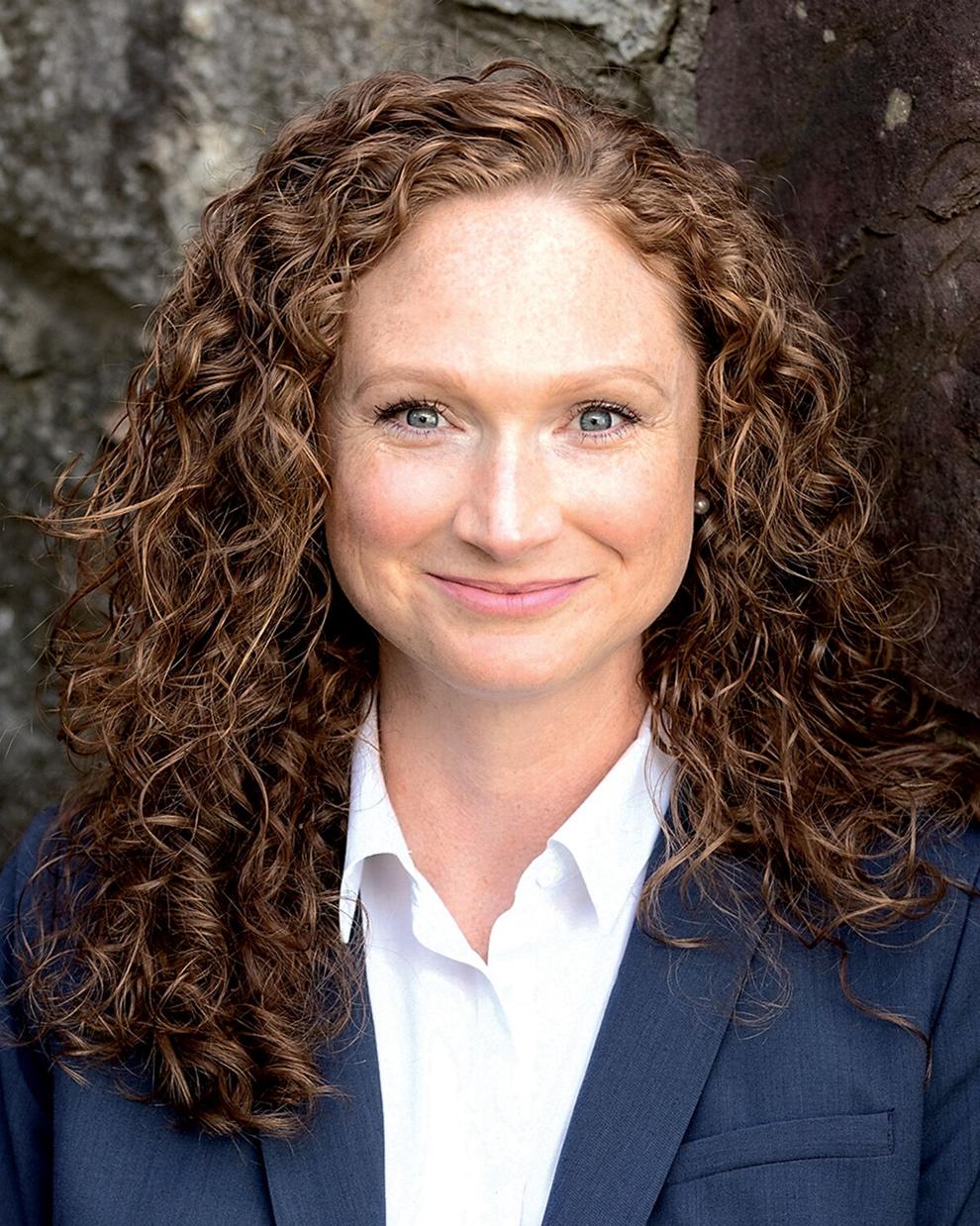 Violet Nichols has been named permanent superintendent of schools for the South Burlington School District.
The school board made the announcement at its Nov. 16 meeting that Nichols, who had been interim superintendent for the past five months, would assume the district's top job.
Her contract will run through June 30, 2025.
Nichols, a Shelburne resident and native Vermonter, officially joined the district in 2021, moving from Addison Northwest School District, where she was director of learning and technology.
Before becoming interim superintendent, Nichols served as the South Burlington School District's recovery coordinator — navigating and allocating the pandemic relief funds. She also held the role of director of learning and managing the district's equity committees.
She became interim superintendent when David Young resigned in February after nearly a decade in that position.
Before resigning from the school board in August, Michelle Boyer spearheaded the superintendent search process, which kicked off soon after Town Meeting Day. The board voted to hire an interim replacement for the school year while a search for a long-term superintendent was conducted.
A 15-member search committee reviewed applications, including that of Lisa Cala Ruud, a school administrator from New York, who was initially voted to take over as interim superintendent in June.
Three days after the vote, Ruud declined the board's offer, citing concerns about the search and hiring process.
"My concern in accepting an appointment at this time is that I will have entered a space where the cards are already stacked against me because of the process by which I was selected," Ruud wrote in an email to the board on June 19.
Nichols' appointment as interim superintendent was part of the school board's contingency plan, which determined a line of succession leading to the director of learning in the event that no interim candidate was found.
The board began another process to find a permanent superintendent in September that focused on community listening sessions, but found its top choice — Nichols — was already in place.
"We convened as a board and felt like jumping into the permanent search process at the time would take about $50,000," said board member Kate Bailey. "We felt like we needed to take a moment's breath to hear from the community and through those listening sessions we not only got positive feedback about our interim superintendent but also about all of the work that needs to be done in our district that led us to the decision that appointing Violet is our best choice for our district."
Members of the board expressed excitement for the move.
"I just want to say how excited I am for this appointment," said Bailey. "We've had the chance to work together over the last three months in your role as interim and I've been very impressed with how you hit the ground running as we ran into some real crises that you've handled with grace and professionalism."
Board member Chelsea Tillinghast said that she's received more emails about recommending Nichols from the community than anything else.
"I truly believe there is no one more suited or qualified for this job," Tillinghast added.
Board chair Travia Childs said that she feels that the district's team is finally crystallizing since Nichols has been appointed.
One member of the interim superintendent search committee voiced concerns over Nichols' appointment, asserting that "this executive decision is unacceptable," the unidentified member of the committee said. "There was a process that was presented about what was going to be happening and nobody said they were going to be removing that process, I don't think it's OK for you five people to decide you are done with that process without input or conversation about it. "
"We are hiring Violet because she is the best person for this job," responded Tillinghast.
The committee member also expressed concerns over a lack of transparency, saying that members of the search committee were told by former board member Boyer, who spearheaded the interim search committee, that they would be a part of the process for hiring the permanent superintendent.
The board said it did not interview any other candidates other than Nichols for the permanent position
"I looked at Miss Nichols qualifications and compared that with the qualifications we are looking for and it was a very good match", said board member Alex Mchaney. "I have to use some of my own judgment on the chances of being able to go through a very long process and find someone who would be better qualified."
Nichols holds two master's degrees, one in educational leadership from the Upper Valley Graduate School for Education and the other in education from Antioch University.
In addition to experience in school administration, Nichols has worked nationally as a public elementary school teacher, a science-technology-engineering-math (STEM) educator, mathematics instructional coach as well as curriculum and technology director.
She also plans to begin pursuing her doctoral degree in educational policy at the University of Vermont next fall.