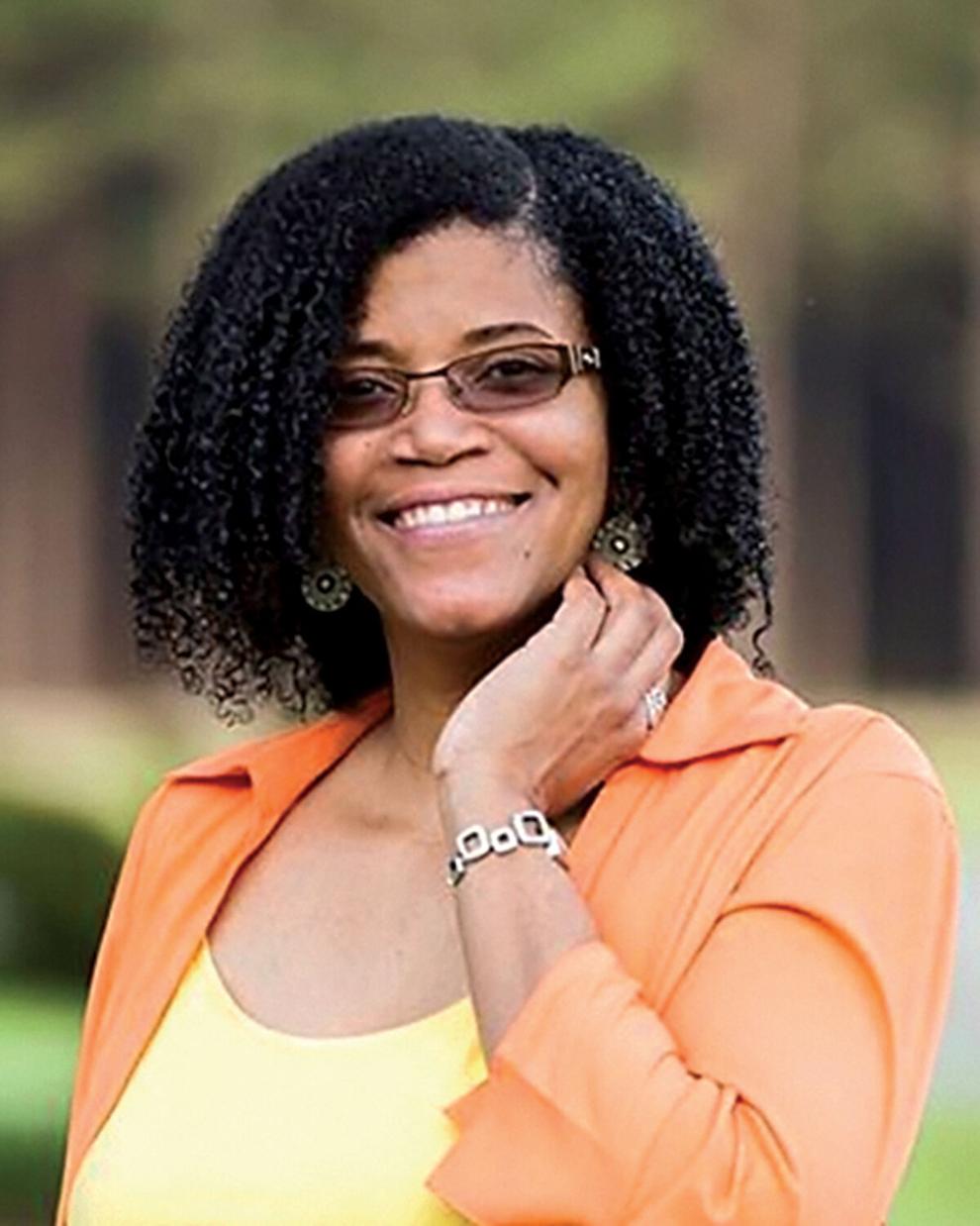 The South Burlington School Board is down two out of five members.
On Monday, freshman member Travia Childs wrote to fellow board members that she will step back from her duties until an investigation into an incident last spring, when a South Burlington High School teacher violated the district policy on racial harassment, is finished.
Childs' hiatus comes less than a month after former board member Rebecca Day resigned Sept. 8.
"Today, I am forced to take a mental break," Childs wrote in a letter to board members, describing the toll her mental and physical health has endured during the district's drawn-out inspection of how the school administration handled the incident, which involved her son, last March.
The investigation found that Stephen Barner, former South Burlington High School teacher and supervisor, suggested during a robotics class that one of the students' 3-D printed objects, which resembled a noose, should be hung from the Black Lives Matter flag.
Childs's son, Jeremiah, who graduated in June, allegedly texted her what happened in class, and she immediately reported it. After the investigation confirmed Barner violated the district's policy for the prevention of harassment, hazing and bullying, he returned to the classroom. Jeremiah Childs dropped the class, and Barner continued teaching until June when he retired.
"I would have never thought being elected would leave my family broken," Childs wrote in her letter sent Sept. 27, in reference to the investigation's verdict that was revealed a week after Childs won her school board seat.
"How can we be a team when there is no trust or integrity?" she wrote. "How can the South Burlington school district speak of equity when the superintendent and chairperson protect Mr. Barner, who racially harassed my son? Do you know how difficult it is to fight for my son's injustices while being a board member?"
Investigation hints at consequences
Superintendent David Young has remained mostly silent on what consequences Barner faced, citing "privacy reasons." However, director of operations and finance Gary Marckres confirmed that Barner's final paycheck from the district was issued June 4, meaning he was not issued severance outside of the usual retirement.
In addition, the subject line on an internal email regarding Barner dated March 26, obtained in a public records request, reads: "One Day Pay Deduction for a Teacher." Other remedial action listed in the district's internal investigation from last March is redacted.
Barner expressed his gratitude, "in light of what could have happened," to a South Burlington Educator's Association representative, via email a few days later, March 30.
"I'm relieved and thankful that things didn't go far worse," Barner wrote. "Now I'm just hoping that the whole thing will continue to fade and that there won't be any more surprises or twists. It was a stupid remark and a hell of a blunder to make at the end of my career. You can bet I am going to be very careful about everything I say between now and the end of June."
According to the heavily redacted copy of the internal investigation, assistant high school principal Lissa McDonald interviewed 11 people, including Barner and student witnesses, after Barner was accused of making the racially insensitive comment.
McDonald found Barner's conduct undermined and interfered with the students' ability to learn, and that "the incident had the effect of creating an objectively intimidating, hostile or offensive environment," based on race.
According to her report, Barner defended his behavior by saying he'd been reading up on the history of lynching in Tennessee.
"He explained that this information was in his head (redacted) he made a joke to deflect the impact the term (noose) may have had on the class," McDonald wrote. "Nevertheless, his explanation indicates that his mental state when he spoke included concepts of race and the history of lynchings of African Americans, and this fact supports a finding that such conduct was based on or motivated by race."
The school board launched an inspection of the district's handling of the incident in July, four months after Barner made the classroom remarks, but were forced to start over after the investigator suddenly quit, citing conflicts of interest. At a Sept. 9 school board meeting, chair Bridget Burkhardt said the district's legal counsel had tentatively landed on a new investigator who, if hired, would provide a report within the next few weeks.
In her letter Monday, Childs called for a person of color to conduct the school board's investigation of how the administration handled the incident last spring, writing she felt "sick to my stomach" knowing the board is "elected to protect all students and not teachers."
Hiring a person of color to investigate the incident would assure that the review has "a fair and equitable outcome," Childs argued.
Lean board looks ahead
Childs, whose step back from the board is temporary at this point, joins former South Burlington school board member Rebecca Day, who cited a move out of state as the reason for her resignation from the now three-member board.
Day was elected to a three-year seat last March at the same time as Childs, which means her board-appointed replacement will serve in her stead until March 2022 when a candidate for her remaining two year-term will be elected by voters.
In her resignation letter, Day explained she knew she would be moving out of state when she ran for election but thought it would be after her term ended in 2024.
School officials hope to call for applicants, interview and appoint a replacement by Oct. 8, a month from Day's resignation. State statute requires school boards to fill vacancies within 30 days.
Board member Alex McHenry noted the process may not be so easy, however, speaking from his experience going through the same process on a different school board.
"There's a real possibility that we will not be done with this by Oct. 8," McHenry said at a special school board meeting Sept. 15 — the other board did not find a qualified candidate in the timeframe and had to start over.
It's unclear if a temporary appointee will fill in for Childs until the board finishes its investigation. Burkhardt declined to comment and remaining members, McHenry and Brian Minier, did not respond to requests for comment before press time.
"If it were up to me, I would have resigned and fought as a South Burlington community member," Childs concluded in her letter. "However, as more parents and students visit me, I know that I must stay the course."