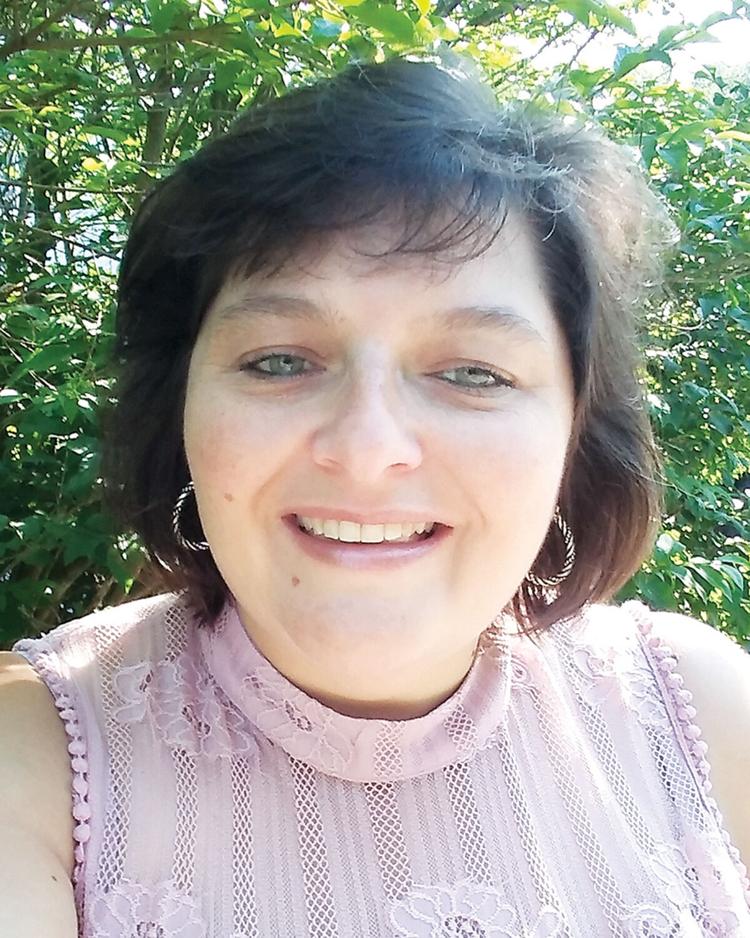 As a teenager, Kathleen Kilbourne had no experience in education, much less in special education. But when her cousin invited her to volunteer at Camp Hope, a camp for adults with developmental delays, she was all in.
As the campers exited buses onto the grounds, Kilbourne turned to her cousin for guidance.
"I said, 'I'm not prepared to do this. I have no idea what to do.' And she just said, 'Kathleen, you treat them like you treat everyone else. They're here to have a good time and have fun. So just ask them how you can help and have fun. That's it,'" Kilbourne recalled. "It was probably one of the two most memorable weeks of my life. It was a blast."
From then on, Kilbourne knew she wanted to be an educator. Flash forward to this summer, she has hit the ground running as the new principal at Rick Marcotte Central School.
Over the past seven weeks Kilbourne has been part of the district's administrative team, planning for a school year unlike any other – during COVID-19.
Speaking from her new desk, via Zoom, Kilbourne looked excited to be starting the school year — even with the uncertainties of a pandemic.
Where did you come from? Where did you go …
Kilbourne comes to South Burlington from Addison County where she was a principal at Addison Central School until it consolidated with Vergennes Elementary.
All told, she's been an educator for 26 years, with experience in special education, as an elementary teacher and as a principal several times over.
Kilbourne sees herself as a "lead teacher" helping young people discover their talents and interests and developing them.
"I really have a deep appreciation for the whole child — and adults — and looking at strengths, passions, interests and how do we use what they can do to help them learn the things they haven't yet learned to do," she said.
She also brings an understanding of programming.
With Kilbourne at the helm, Bridport Central School successfully obtained more than $150,000 in grant funding to support an AmeriCorps VISTA worker position and launch several new programs, according to a 2014 report in the Addison County Independent.
But for her first year in South Burlington, she plans to meet health and safety needs around COVID-19 and to take things slowly, working to understand the district's needs.
"Year one, my job is really to come in, listen carefully, look around, build relationships, contribute where I can or when asked," she said.
Kilbourne has already met with small groups of her staff and students who visited the school's playground this summer.
Soon, she'll call on families to "Build a Principal" — an initiative she started in another district that allows the community to share what it values in a school leader. Kilbourne will then make a list of the prioritized traits.
Around mid-year, she'll put out a review to ask the community how she is performing and meeting those expectations.
"I think it's really important. Communication is reciprocal in two ways, not just school, dispensing information, but school creating systems that allow families to have reciprocal conversations," she said.
Though the traditional means of "getting to know you" won't be available with social distancing and mask guidelines in place for the foreseeable future, Kilbourne said she looks forward to meeting students as she greets them for morning health screenings, and also on the recess field.
As students return to the building after months away it will be important to emphasize building relationships and creating a "predictable environment" even with new safety routines, she said. From there, classes can really take off with their academic rigor.
"[It's] a time to really help kids understand schools do a lot of things: We educate, but we also keep kids safe. We nurture, we encourage, we support, we celebrate," Kilbourne said. "And yes, we teach reading and math."
In her spare time, of which there seems to be little, Kilbourne enjoys being with her family, camping and sticking her nose in a good book.
Carrie Rice, a mother of two Rick Marcotte students and president of the school's Parent Teacher Organization, served on the search committee that interviewed candidates for the position.
Rice said she was looking for a leader, someone who could meet the needs of the growing school and who would stay long-term.
As a parent, she hoped to find a candidate who would see each child as unique and to help make them feel cared for.
"The school, to me, has always been a welcoming place. That was very important that the new principal is also a very welcoming person in general. You want them to care about each kid that walks in the door," Rice said.
Rice was pleased when the district offered Kilbourne the position in April.
"She's leading a really great example of really open-minded discussion as we go through this. I think she's going to be a great asset for the district and the school," she said. "She brings a lot of experience with diversity and social economical differences."
Rice added that Kilbourne has a "wealth of information" on special education needs and how to lobby for students with those needs.
School Board Clerk Bridget Burkhardt also served on the search committee.
"I think Kathleen, so far, is doing a spectacular job. She has jumped right in and started to have a positive impact on the district already," Burkhardt said. "She just brings a lot of super positive energy, like a very high level of energy to the job and is really excited to try to build community within the school."