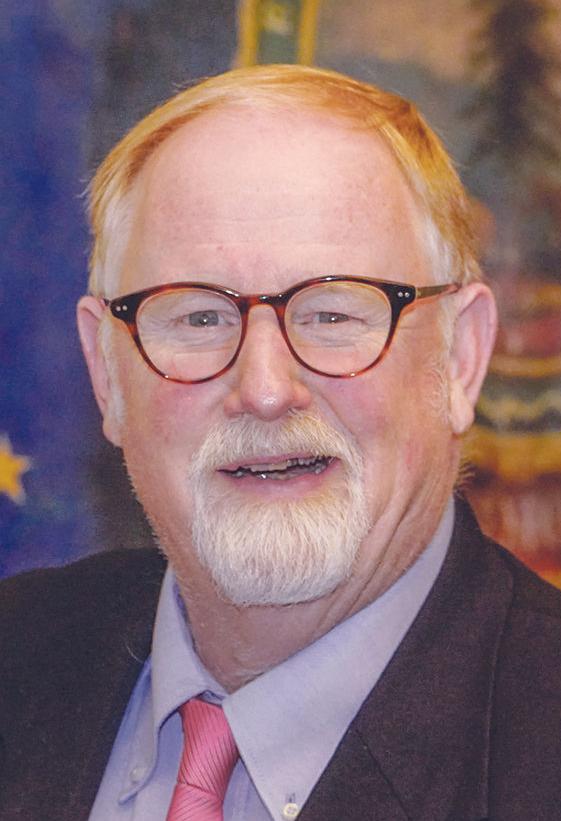 People often ask me what is it like being in the Legislature, especially during the era of COVID-19. In normal times the work centers greatly around one-on-one or small group discussions where you can learn why people think the way they do and get to test your ideas out with a diverse cast of characters. The discussions can be rich, and if you can listen more than speak, you can learn a lot.
This legislative session has gotten off to a fast and furious start. Meeting remotely online often runs from 8 a.m. until 6:30 p.m., which can make for long days in front of a computer monitor. Correspondence, phone calls, constituent work and research can consume a good deal of the evening.
The time spent examining an issue is much more focused with structured video testimony. Dialogue between legislators is much more restricted. There is something about being filmed on live camera that can dampen straightforward communications.
Spontaneity decreases while nuance increases. In a video conferencing environment, off-camera give-and-take is minimized. In a word, remote legislating can feel unnatural.
On average, over the course of the year, we will receive roughly 250 legislative reports to read, with most of them coming in January. Last year those reports totaled nearly 6,500 pages.
While trying to keep up with the sheer magnitude of these reports, legislators are consumed by a steady stream of people testifying on those reports and other topics.
In the first year of the two-year biennium, committee chairs spend several weeks educating new members and refreshing veteran members on the core information that serves as a foundation for much of the work they will do over the next two years.
As the video meetings capture the work of the committees, a clock is ticking in the early weeks of the session as something known as the crossover deadline races toward legislators.
Crossover is the date by which bills must be voted on and passed to the Senate. If they do not crossover to the Senate in early March, they are dead. The race to make the deadline is complicated in the first year of a biennium because of the learning curve of new legislators, and committees are often populated with several new members who need time to come up to speed on the issues. All of this orientation can take several weeks, which eats up valuable time.
I tell people if they are interested in serving in the Legislature they should enjoy reading, writing, public speaking and have a thick skin. There clearly are benefits, however, to working remotely. Travel worries in the winter melt away and saved travel time makes us more productive.
Not to be overlooked — it is nice to go to work in your shorts!
---
David Yacovone, a Democrat from Morrisville, also represents Elmore, Woodbury and Worcester in the Vermont House.