A man overdosed while driving his car on Brooklyn Street in Morrisville on Friday, Aug. 3, and his car crashed into a building not more than 100 yards from North Central Vermont Recovery Center.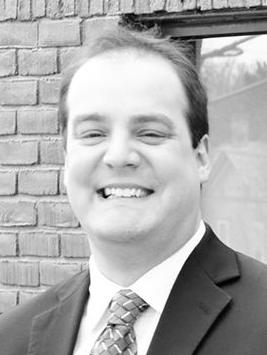 Thankfully, he crashed into a building and not another car or person — and luckily, he survived because two bystanders rushed to his aid and called 911. Emergency responders who were only a few miles away made it in time to successfully administer Narcan, a nasal spray also known as Naloxone that is capable of counteracting an opioid overdose.
Because of Narcan and the people who carried it and knew how to use it, this time this man has another chance. For where there is life, there is hope.
While life is about the choices we make, no person chooses or aspires to become addicted and face possible death, to become a criminal, to hurt others, to lose their jobs, homes, family, and more while being ostracized for what some people consider a choice, a moral failing or worse.
No person chooses to drink alcohol or do drugs until they "hit rock bottom" without underlying causes and reasons as complex as the human condition itself.
But only if people are alive is there is the chance to make the choice to get help to enter recovery from addiction, improve their lives and reach their potential as a human being and a member of the community.
At North Central Vermont Recovery Center, we are ready for anyone whose time has come to choose recovery and for all who seek our help to change their lives or the lives of others after arriving at similar crossroads.
For anyone who curses the "addict" without truly understanding what it is to be addicted or has become discouraged in the midst of the "opioid epidemic," you need only look at our many remarkable success stories to know that recovery is possible, and that people who are in recovery from addiction often "pay it forward" and become some of the most tireless public servants and voices for hope and positive change in our communities.
As much as it might seem like addiction is all around us and we are losing the battle, amazing people in recovery are serving as beacons of hope for others — for tens of thousands suffering from addiction around Vermont and for tens of millions around the country.
Every month, NCVRC alone welcomes nearly a thousand visitors who have made the choice to embark on the long and often winding journey to improve their lives and the world around them. That is a fraction of people in recovery and a fraction of people who could use our help just in Lamoille County. Where there is life, there is hope — and every life is worth saving.
We have many heroes in our communities capable of saving lives and we hope they will always be close enough to reach us in time when we are in need of their help — as much for an overdose as for a heart attack, stroke or other medical emergency.
But a stark reminder from this recent incident is that we should all be as prepared as possible should we be put in a position to save another person's life, because overdoses can happen to anyone, anywhere, anytime. With Narcan in hand and proper training, anyone can save a life.
Every time a person uses an illicit drug – whether it is heroin, cocaine or others, and whether it is their first or thousandth time using that drug – they are playing Russian roulette, never knowing when they might receive a lethal or life-threatening dose from an unknowing or unscrupulous dealer. That drug could be too much or too potent, it could have fentanyl or carfentanil.
The unfortunate reality is that not everyone who overdoses gets the help they need in time. More than 100 Vermonters died over each of the last two years due to drug overdoses. That is more than 100 sons, daughters, mothers, fathers, brothers and sisters. That is more than 100 people whose potential to be saved and to thrive was lost forever, and the loss of whom hurts us all in ways that are immeasurable and incomprehensible.
Nationwide, nearly 64,000 people died from overdoses in 2017 and more than 59,000 in 2016. It is not merely the prevalence of drug use and abuse that has fed public awareness of a drug epidemic or the "opioid epidemic" and the sense of alarm and urgency that has come with that awareness. It is the epidemic of overdoses and deaths fed by powerful drugs like fentanyl and carfentanil playing out on our streets, in our public spaces, in our obituaries, and in our lives in unprecedented ways that has brought a long-existing problem to the forefront like never before.
Unfortunately, most overdoses occur in places where the person in the best position to save his or her life is a friend, a family member, a neighbor, or whoever is closest. The majority of the time, it is not an EMT, firefighter or other professional who is there to provide the first lifesaving measure. It is an ordinary person, sometimes even a fellow drug user. Every minute counts. It could happen in the parking lot of a grocery store, as was the case at least four times in Morrisville this summer. It could happen in a park or on a walking trail, at home, in the bathroom of a restaurant or a library. On Friday, Aug. 3, it happened on the ground, next to a car at the side of a building.
For more information on Narcan, visit narcan.com. If you would like to equip yourself with Narcan free of charge and receive information and instructions in order to help another person should the need arise, visit NCVRC, 275 Brooklyn St., Morrisville. Information: ncvrc.com.
---
Daniel Franklin is operations manager of the North Central Vermont Recovery Center.