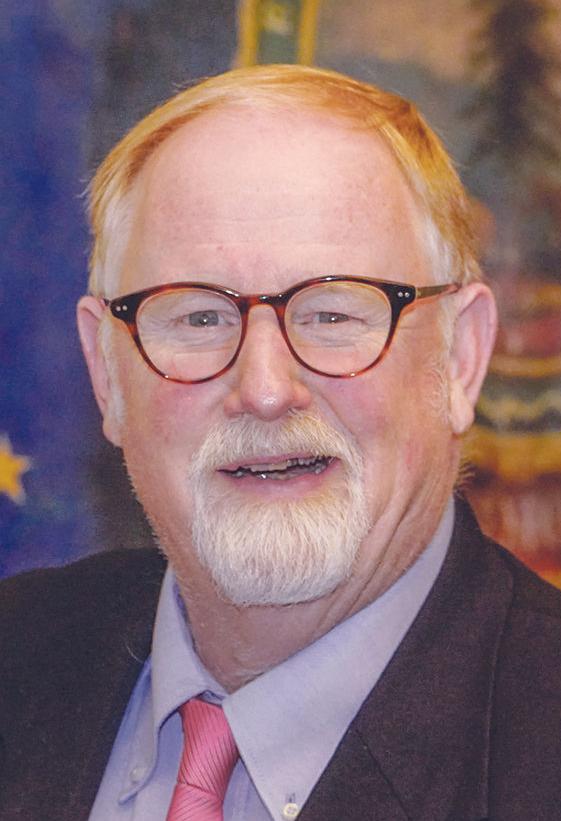 The beginning of a two-year legislative session is always exciting. Newly elected legislators are eager to engage and veteran lawmakers return ready to pursue issues they worked on previously hoping to advance them across the goal line.
If this session is like any other over 1,000 bills will be introduced for consideration. Roughly 20 percent of those bills will become law.
The 150 representatives and 30 senators, with 28 of them being newly elected, will be joined by over 600 registered lobbyists on a regular basis. For the foreseeable future most of our work will be done remotely. The public will be able to follow the daily work of the Legislature live via YouTube.
As I reflect on the upcoming session clearly the COVID pandemic will dominate the work, but there will be a long list of urgent issues.
We will be asked to further stabilize and strengthen our state colleges. The price tag will run into millions of dollars. Deaths from overdoses and the unrelenting challenges of addictions continue to plague us.
Our child-care industry is reeling from COVID as are so many other businesses. We have acute shortages of health-care professionals as many nurses and physician retire. Over 70,000 Vermonters lack access to the internet. The list is long and the costs are high.
It is clear to me that we need a plan to move forward in Vermont. We need a Vermont Economic Solutions Act. Such a law would require the best thinkers in Vermont to help produce a blueprint to chart a course of action for Vermont that would best stimulate our economy for the future.
For example, in the 1970s, Vermont invested in industrial parks throughout the state to help guide economic development by providing infrastructure, including water, roads and power for business. What are the investments needed today to help promote smart growth for tomorrow?
Vermonters consume 85 percent of their food from out of state every year, most of it shipped from far distances. What are the investments needed to grow the majority of our food in Vermont, and in so doing help capture all those dollars going out of state and keeping them in Vermont to help stimulate our economy?
A new economy for Vermont can help us become resilient and help preserve and strengthen our rural landscape. But this will not happen unless we have a plan. We need to ask ourselves, among other things, how we can increase household income in Vermont?
We need a vision and strategies to move Vermont forward. Without such leadership we will atrophy and become stagnant.
---
David Yacovone, a Democrat from Morrisville, also represents Elmore, Woodbury and Worcester in the Vermont House. Email letters to news@newsandcitizen.com