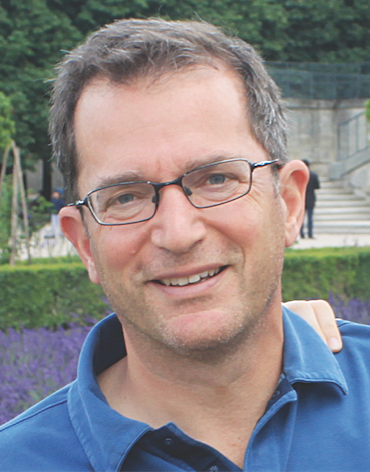 Valentine's Day in Vermont is best. Skiing, strolling a small village, sitting by a roaring fire. Can't go wrong. I planned such a perfect Vermont romantic weekend some 27 years ago, with a twist.
Long, long ago, we were young. We'd been dating less than a year. The first trip together was a drive to Vermont for a winter Valentine's weekend. I wanted to show Jackie Warren where I grew up. I booked a room at a B&B that was a dairy barn when I was a youth, and we drove north from Boston on that Friday afternoon.
Heavy city traffic slowed the drive, but that was OK. Jackie and I love drive time; we talk well in the car. We left the interstate as soon as we were in Vermont. My plan was to take back roads home, showing off, and the twist in my plan started with a stop in Barnard.
There is a general store in Barnard, just across the street from Silver Lake. It has been years since I'd visited. Back then the spot had creaking wooden floors, 10 papers on the news rack, a raging fire in the potbelly stove, and a sandwich counter along the back wall.
As we drove Route 12 from Woodstock, it snowed hard. It was very cold. It was already dark when we pulled up at the general store. We walked the creaky wooden floors and made our way back to the sandwich counter. The clerk, a tall, thin, nervous guy, brought menus. We ordered a big ham sandwich on sourdough bread and two coffees. Other than the nervous guy, we were the only two in the place. It snowed hard outside, but was warm as toast in the store.
My idea was to propose to Jackie in that general store, sitting at the sandwich counter in the back, splitting a ham sandwich and drinking coffee out of big, fat, thick mugs. I'd planned it all out. I'd shopped in the diamond district of Boston and bought the biggest rock I could possibly afford.
The rock was burning a hole in my down pocket as the nervous guy served us our coffees and sandwich. We each took a bite from our half, talked a bit, sipped our joe. With some hot coffee in me, I plucked up my courage and took the ring box out of my coat. I set it on the counter between us. Nervous guy was wiping the counter and watching from the corner of his eyes.
I made a rehearsed and hopefully thoughtful speech about lives together and eternal love and blah blah blah. I don't remember a word of it.
As I talked, jacqueline pulled the small black velvet box toward her, pushed it away, pulled it back in again, and then opened it as I jabbered. She closed the box, pushed it away again, reeled it back in, opened it again.
I stopped talking. She studied the glowing rock but did not touch it. Nervous guy wiped that counter like he was sanding a boat.
Jackie wore a small smile, opened and closed that box like it was a metronome, and then, in her dulcet, sweet, kind English voice, said four words burned forever into my cerebral cortex: "Is this a joke?"
At that point Nervous Guy took his counter rag and ran. It was now just the two of us. No, it's not a joke, I said, calm as the snowfall. I explained how I knew it was maybe a bit soon, but just had to declare myself. This was it for me. I wanted her to know where I stood, and that I just had to get it out of my system.
She listened kindly, smiled in a bemused and sort of fearful way, and put her hands on mine. Two words then, also burned forever into my brain: "Not yet."
Now, anyone ever suffering from love will know "not yet" can be heard as a shockingly positive statement. It was not, certainly, "no," and it was not "don't ever call me again.' " It was thoughtful, kind, and held out that most late-winter/early-spring-like emotion: Hope.
We finished our sandwich and coffee. We drove north to Warren. We cross-country skied. We walked in the woods. We strolled around the village. I showed her the old East Warren elementary school at the four corners (the kids of my year were the last to use it as a school). We sat in front of roaring fires. We had a great weekend.
It was on another car ride, on the M-1 driving from Jackie's sister's house in rural Yorkshire to her college friend Kate's house in Northamptonshire, when we next talked about a life together. It was after Easter, which we'd spent with Jackie's parents in Manchester. It was raining incredibly hard. The traffic was thick as treacle.
We just talked and talked, about how we wanted to live our lives, what we wanted to do and what we didn't want to do, what we loved and what we didn't love, and there was never a break in the talking.
Somewhere, during those three hours of hard highway-traffic-jam driving, we decided to quit our jobs, travel for a year, and get married. It was not a proposal; it was a plan. And it is what we did.
We are now on the distant side of a journey started long ago during a hard snowfall in the general store in Barnard. The life we live is pretty much as we talked about on the M-1 all those years ago. Of course, sometimes the journey has been like driving in a hard, cold rain on a bleak, crowded highway, other times like a backcountry ski on untouched snow under a cold blue sky. But through every twist and turn, a perfect journey.
No surprise then I find Valentine's Day in Vermont the best.
---
David M. Rocchio lives, works and writes in Stowe. Email letters to news@newsandcitizen.com.