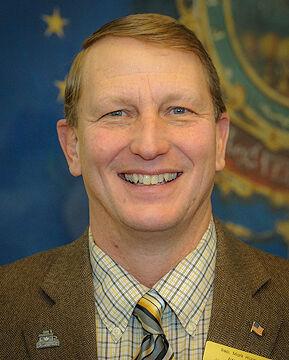 R-Lowell, Orleans-Lamoille, Eden, Jay, Lowell, Troy, Westfield
What are your highest priorities for the Legislature as a whole this session?
Because I serve on the Government Operations Committee, we have to approve the reapportionment map of the districts in Vermont, based on the new 2020 Census figures.
What do you foresee as hot topics within your committee(s)?
Reapportionment, state employee's and teachers' pension issues, registration of building contractors, Burlington's charter changes. Not in my committee but certainly controversial is Proposal 5, the abortion bill to amend the Vermont Constitution to ensure every Vermonter is afforded personal reproductive liberty.
What are some sleeper issues that you think haven't been given enough attention?
Military retirement pay exemption from personal income tax. H.283 is an act relating to bodily autonomy and health care decision making.
What are your thoughts on having to legislate remotely again, and do you think it's important to get back to an in-person setting soon?
On Jan. 4, I voted no on the resolution to go remote until Jan. 18. Vermont has spent around $900,000 on improvements to the Statehouse that would help make it safe to return. Safety protocols are also in place for members and staff. Zooming is not a good way to debate and pass legislation.
What brought you at least a little bit of joy this week as you got the band back together again?
Even though it was for just one day, it was nice to see my colleagues in the Statehouse. What a magnificent building to work in!