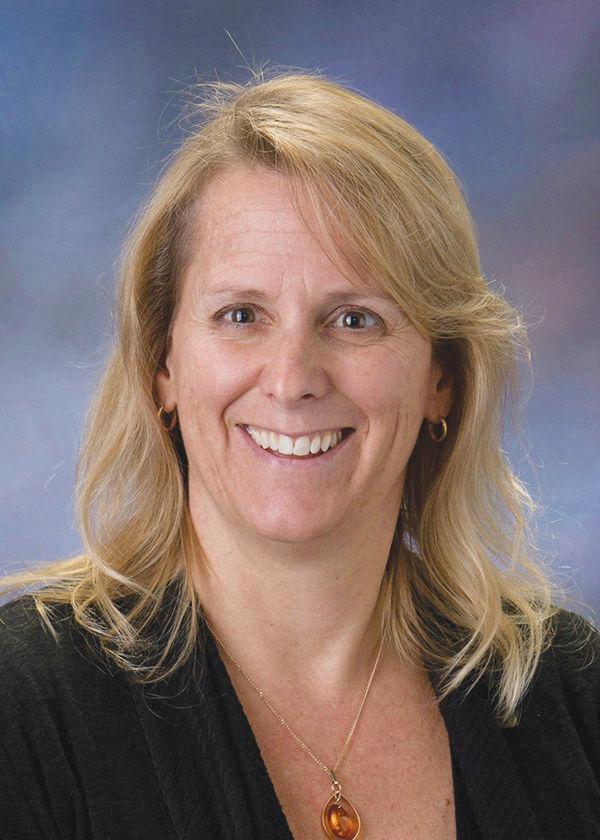 It has been an honor to serve as the superintendent of Lamoille South Unified Union for the past 14 years. We have accomplished a great deal, and I would like to extend my sincere gratitude to all who have helped with our progress and growth.
There are too many to name, including students, families, educators and staff, board members and community partners.
While leaving is bittersweet, I am proud of the fact that the district has a strong foundation and a bright future ahead due in large part to the many who have stood shoulder-to-shoulder in support of public education in Elmore, Morristown and Stowe.
A decade-and-a-half ago, Lamoille South was a highly regarded school system with a long history of strong, stable leadership, responsible financial management and excellent student outcomes aligned with the values of the communities of Elmore, Morristown, and Stowe.
At that time, we needed to build a new leadership team and build upon the strengths and success of the past to meet 21st century learning expectations and the changing needs of our students, schools and communities. The successes and lessons learned since then set a solid foundation for the future of the schools and communities of Lamoille South.
We can all be proud that the district has successfully maintained a solid financial and operational foundation so that focus can be where it should be — on students, learning and community.
Due, in part, to this solid foundation, Lamoille South has received tremendous community support and engagement for all of our school budgets for more than 14 years. In terms of operations, we have expert leadership in place for all areas of operations beyond instruction, including health services, facilities, technology and data management, and more.
We have strengthened relationships with valued community partners, forged trust and cooperation with our local police departments and the media, and are building new partnerships with emerging voices such as Racial Equity Alliance of Lamoille.
The Lamoille region is considered an exemplar of interagency collaboration for the rest of Vermont, and Lamoille South Unified Union is a model of solid fiscal and operational practices.
We have leveraged significant programmatic improvements for our students and schools. We can all have pride and confidence in the fact that Lamoille South offers our children a world-class educational experience.
For our youngest learners, we made the move from half to full-day kindergarten and were among the leaders in expanding pre-K access in school and community programs to all of our three- and four-year olds.
Today, we have the highest pre-K participation rate throughout the Winooski Valley region.
At the middle level, we sustained our commitment to best practices, recognizing the unique developmental and learning needs of young adolescents. Our middle schools have led in technology integration and collaborative learning. This work is evident in middle level programs that are often cited as models for the state.
At the high school level, we have expanded student access to, and participation in, rigorous post secondary pathways, such as dual enrollment and early college, earned advanced placement honors, and sustained and refined individualized internship, community-based and service learning opportunities.
At all levels, our practices have elevated student voice, choice and leadership in developmentally appropriate ways. This is especially true at the high school level where our schools are again models of best practice and recognized as exemplars of excellence in Vermont.
Shared commitments to research-based instructional practices, embodied in the principles of proficiency based learning, are increasing student engagement and providing a clear framework for schools and teachers to adapt and respond to expected and unexpected changes in student learning needs.
Lamoille South's response to the unprecedented circumstances driven by the global pandemic was remarkably successful, in a large part because we could draw upon many, many years of hard work to build collaborative relationships, implement best practice instructional design and learning opportunities, and a shared commitment to students at the center of all we do.
Perhaps most exciting is our emerging shared commitment to equity. For the past several years, faculty have engaged in professional development in support of racial and social justice and equity. There is a deep understanding throughout the school community — from faculty to staff to students — that an equitable education system is essential for a healthy and vibrant community.
Research also tells us that implementation of the principles and practices of racial equity benefit all students, both raising the bar and closing the gap. As we look to the future, Lamoille South's plans explicitly include expanded community engagement and partnership in support of this challenging and essential work.
Lamoille South Unified Union has an outstanding, committed and highly-qualified team of employees. We attract and retain great educators and staff, maintain high standards of professionalism, and share a commitment to two things: students and lifelong learning.
Relationships with unions have been positive and focused on problem solving. Together, we have navigated incredibly challenging times and heartbreaking tragedies, and we have celebrated our individual and shared accomplishments. Teachers are excited about the district's leadership in implementing proficiency based learning practices, our expanding commitment to equity, and the culture of professionalism.
Regardless of the ways in which adults structure our work together, and we have changed formal structures twice already, the shared commitment to the success of each and every student is at the heart of all we have accomplished and will remain the key to our future success.
I want to thank everyone who has worked so hard to support our students and put the Lamoille South Unified Union in such a strong position. It has been an honor and a privilege to serve such a committed community. It is the combination of the strong team of dedicated employees, along with family and community support, that positions Lamoille South and its students to continue to thrive in the years ahead.
---
Tracy Wrend is superintendent of the Lamoille South Unified Union.