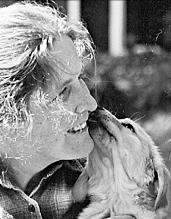 I grew up in Vermont, yet sadly my first holiday memories do not involve heading out into the snowy woods, cheeks aglow and mittens caked with little snowballs, to pick out a likely little pine.
No, my holiday memories are of a battered cardboard box and plastic tree branches.
The Addis Brush Company created the first artificial Christmas tree in 1930, using the same machinery used to manufacture toilet brushes, and marketed their creation as the cleaner alternative.
Honestly, you can't make something like that up.
By 1960, when I toddled into the living room to trip over boxes and crush ornaments, the plastic holiday tree was a fixture in American homes, and its presence transformed holiday traditions. No more sticky sap, shedding needles and the scent of winter pine dragged into the house Christmas Eve.
My mother, thoroughly modern in this respect, launched Operation Holiday hours after the Thanksgiving turkey was cleared from the table. The tree went up, the garlands (plastic of course) were laid, and the house was transformed to meet the aesthetic requirements of a Victorian baronial manor.
Minus the pine needles, sap and scent.
Pine trees, dragged through the house a few days before Christmas, and popped into their watery buckets, are hoped to last through Epiphany, so a tree was expected to last, without turning brown, becoming a fire hazard, and shedding all of its needles, for roughly two weeks.
An artificial tree will last as long as the pets and children don't topple the thing, effectively dragging out the holiday-themed home for eight weeks. There's mud season in spring, the dog days of summer and, to round out the theme of "slogging through the seasons," Christmas season in winter.
Even my mother, however, had her limits. Our tree came down not at Epiphany, but between Christmas and New Year's, amid an onslaught of Getting Ready for the New Year Cleaning. A veritable frenzy that undid the holiday transformation, stowed gifts away where they properly belonged, and chased any malingering dust bunnies out into the winter cold.
It's the one tradition I've held on to. Between the 25th and the 1st, I tidy, stow and get ready for the new year.
This year I suspect one of my oldest friends — in terms of longevity, not age, I feel I need to clarify as she actually reads these pieces — turned to her spouse and said, "She's using a pre-1940 sewing machine, how old do you think the dish towels are?" and gifted us all new kitchen linens.
My husband, in a burst of enthusiasm for household management not witnessed in 25 years of marriage, seized the potholders I inherited from my grandmother, circa 1942, and heaved them, in all their grease soaked glory, into the woodstove. The resulting conflagration scoured the creosote right off the viewing window.
As a contribution to tidying up, it was fairly impressive.
One of the first books written by an African American published through a commercial U.S. publishing house was a butler named Robert Roberts' guide to household management. As an aside, and in recognition of the Black Lives Matter movement, the term African American applies specifically to Americans of African ancestry, which
Mr. Roberts was.
The book, "The House Servant's Directory: A Monitor for Private Families," published in 1827, was so popular it went through two additional printings. It covers cleaning tea and coffee urns, the benefits of early rising for servants, how to remove ink stains from mahogany, setting a dinner table and how to preserve apples, among hundreds of other useful tidbits in its almost 200 pages.
It's a window into a middle class household in early 19th century America, not only for the paste employed in keeping the silver polished, but for a peek into the housekeeping standards made possible in a world where those of means kept a full household staff, and even those of modest resources employed a girl and had help in the kitchen.
One hundred years later, in 1924, Mildred Maddocks Bentley penned Good Housekeeping's "Book on the Business of Housekeeping: A Manual of Method." Ms. Bentley does not enjoy the help of servants, stating, "I keep a servantless house in these days of high-priced help, and hence try to reduce the housework to a minimum of energy expended."
To this end, Ms. Bentley has ditched the dishpan and instead attached a bathtub spray to the kitchen nozzle. Her labor-saving advancement is to place her dishes in a wire rack and "direct the powerful spray upon the dishes."
At the time this suggestion must have seemed incredibly clever. It is also a lesson in Newton's second law of physics — F=m(a); force equals mass times acceleration. When applied to hydraulics, and fluid dynamics, any labor saved in dish washing by jetting dishes with a high-powered blast is surely overwhelmed by the necessity of mopping up the floors, walls and a portion of the ceiling.
Unless the washing of the floors, walls and ceiling as a daily household chore is covered later in the book. I've only reached Chapter IV, "The Care of the Refrigerator." That managing a refrigerator necessitates an entire chapter has made me question my credentials as a fully acculturated adult, and I've had to set the book aside.
"As with the commander of an army," wrote Isabelle Beeton, who penned an advice column for Victorians between 1859 and 1861, "or the leader of any enterprise, so is it with the mistress of a house."
If 2020 leaves us with nothing else, it is with a sense that our living spaces are resource and respite, to be managed and husbanded with care.
Dinner might not hit the table with the ceremony Roberts demands, nor housekeeping meet Bentley's lofty standards, but the decks have been swept clear and our household ready for whatever 2021 has in store for us.
Even if that is just staying home, in a tidier house, for a while longer.
---
Tamara Burke and her family were longtime residents of Stowe, leaving the Garnache-Morrison Memorial Forest as a gift to the community. She and her husband, the sheep, and a riot of golden retrievers now call Craftsbury home. She continues to work in Stowe. Email letters to news@stowereporter.com.