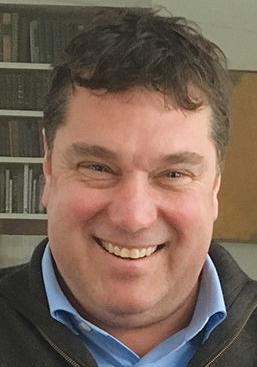 We have spent a lot of time over the past two weeks debating, amending and eventually passing bills that have come up for action on the floor of the House. Up until this point a majority of our work has been in committee, taking a deep dive into child care, making sure home- and community-based providers are adequately compensated and recently working on developing the framework for the Office of the Child, Youth and Family Advocate. The long floor debates have turned into long hours reading through bills and trying to understand how they will impact our community.
The capital bill, that passed last week, funds capital construction and appropriations. It is how our state invests in big projects that need funding over a period of time. They can be investments in historical sites, historic preservation grants, cultural facilities grants, among other things.
Within this bill is funding for two grant committees that I sit on — the Human Services Grant Program and the Educational Grant Program. Both provide small brick-and-mortar grants to communities around the state. Some local examples include Lanpher Library and the United Way for the barn renovation project for Salvation Farms. Through this grant we also fund air conditioners for senior centers and wheelchair ramps for child care facilities. The grants are awarded in the summer.
The capital bill also included funding needed to complete the Lamoille Valley Rail Trail by the end of next year. This is great news considering how long it has taken to get to this point. The bill includes the necessary funding match federal transportation funds that will complete the bridges and rail bed from Swanton to St. Johnsbury.
The Office of the Child, Youth and Family Advocate bill that I have introduced has really started to take shape. The committee's goal is to create a non-adversarial office where we can look at systemic issues associated with youth in state custody, while at the same time addressing the concerns of foster families and youth who are aging out of the system. We have come a long way with the bill and I'm looking forward to seeing it pass the House.
Every Wednesday at noon I run the Older Vermonters caucus with Rep. Theresa Wood of Waterbury. This week we will hear from representatives of senior centers on plans to open and start up services suspended due to COVID.
The following week we will listen to a presentation from the adult day centers on how they will begin to open and what barriers the Legislature needs to help them address. In the budget that passed last week there was an allocation of $5 million of one-time money to help these agencies reopen this summer.
---
Dan Noyes, a Democrat from Wolcott, also represents Belvidere, Hyde Park and Johnson in the Vermont House of Representatives.