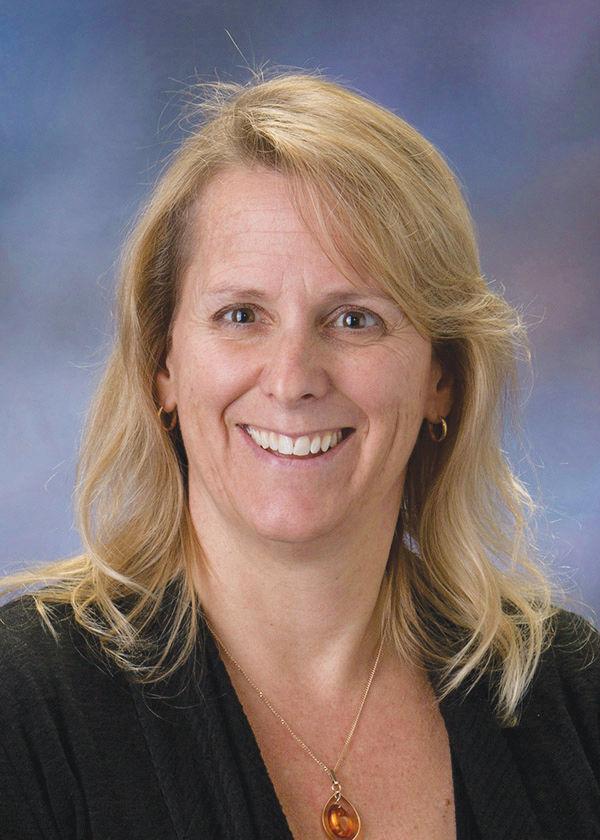 The Lamoille South school superintendent has appealed a federal jury's verdict that she retaliated against a former Peoples Academy teacher by having him fired in 2014.
The appeal comes a month after a federal judge awarded former PA technology teacher David Bain $175,000 in legal fees racked up during a four-year legal dispute against superintendent Tracy Wrend. That's on top of the $150,000 in damages a jury awarded Bain last year.
Lawyers representing Wrend Tuesday filed their case in the U.S. Second Circuit Court of Appeals in New York City.
U.S. District Court Judge Geoffrey Crawford, in a decision issued May 29, shaved nearly $90,000 off of Bain's original proposed award, calling some of his legal team's billing excessive, but praising the team for putting together a good argument.
Road to trial
According to court documents, the lawsuit stemmed from a dispute between Bain and Wrend that came to a head in the spring of 2014 when Wrend launched a "broad investigation" into Bain's conduct in school.
Bain claimed the investigation was motivated by Wrend's desire to retaliate against him for things he said about her at an informal union meeting. But that wasn't all he claimed.
He had originally asserted five claims against Wrend, but four of those claims were tossed out by the court.
• In 2016, a claim of defamation and violation of due process rights was dismissed because Bain had been given a chance for a hearing where he could have cleared his name of suspicion that he'd engaged in inappropriate behavior with female students.
• A wrongful termination claim was also dismissed that year because Bain was technically "discharged by action of the school board," not Wrend. Bain never sued the school district or the board.
• In 2018, the court dismissed Bain's claim of age and gender discrimination, after ruling partially in Wrend's favor that Bain didn't contest his discipline or subsequent firing in 2014, even though those actions were subject to arbitration through the collective bargaining agreement between the school district and the teachers' union.
• And the court in 2018 dismissed Bain's claim of "intentional infliction of emotional distress" at the hands of Wrend.
The final claim, of retaliation, however, did make it to trial, last September.
Crawford, despite having tossed four of the five claims, emphasized that Bain's lawyers — lead attorney Chandler Matson and associate Aaron Morris — did a solid job with the case.
"The trial in this case was short but demanding, and Mr. Matson was well-prepared," Crawford wrote.
Tallying up the costs
The judge, however, wasn't feeling as generous as Matson's team was asking him to be.
When Matson filed his motion for attorney's fees last September, shortly after the jury verdict, he asked for a rate of $375/hour for his and Morris's services and $75/hour for paralegal work. The initial motion tallied up a total of 704 hours of work on the case, for a cumulative ask of just over $254,000.
Wrend was able to chip away at those legal fees, arguing that any award should be reduced to reflect Bain's "failure to prevail on the claims dismissed prior to trial." The court had previously dismissed four of the five claims Bain was alleging. Wrend also questioned the amount of time Bain's legal team claimed they spent on some tasks.
Crawford ruled that a more appropriate rate for Matson was $275/hour, and $225/hour for Morris.
"The court agrees with (Wrend) that some categories of time are excessive," Crawford wrote.
Crawford kept intact the 135.8 hours billed for trial preparation, though.
"In this case, (Bain) succeeded in obtaining a jury verdict which was neither nominal nor titanic," he wrote.
The judge was likewise complimentary of Morris, particularly his response to Wrend's post-trial claim that she was immune from being sued. Crawford tossed that argument in March.
"It was a well-written response," Crawford said of Morris's work on the qualified immunity question. "Many of us have spent a lot longer on a memorandum and come up with less."
In addition to trying to get the retaliation claim tossed, Wrend's appeal in the Second Circuit seeks to overturn Crawford's ruling on immunity and the awarding of legal fees.