A group of physicians who quit their jobs to strike out on their own convinced Morristown officials to change town zoning bylaws in order to keep the doctors in town.
The new health care facility, Tamarack Family Medicine, plans to open in about a month on Professional Drive. That's in the town's commercial district, an area that, until this summer, prohibited health care facilities, despite the fact that many of them — a mental health facility, a dental clinic and an eye doctor — were granted special permission to open up in the zoning district over the years.
The town moved swiftly to change its zoning, slipping the change at the last minute into a spectrum of bylaw revisions that were adopted in June. The reactionary change may raise questions of transparency in Morristown's zoning process, but it also closes a loophole that has allowed other medical-related business to open up in the commercial district.
"Maintaining physicians in this community is of vital importance," select board vice chairman Chris Towne said at the May 20 meeting authorizing the proposed zoning change. "If we lose those physicians to another town, here or anywhere else, it would be detrimental to the health of this community."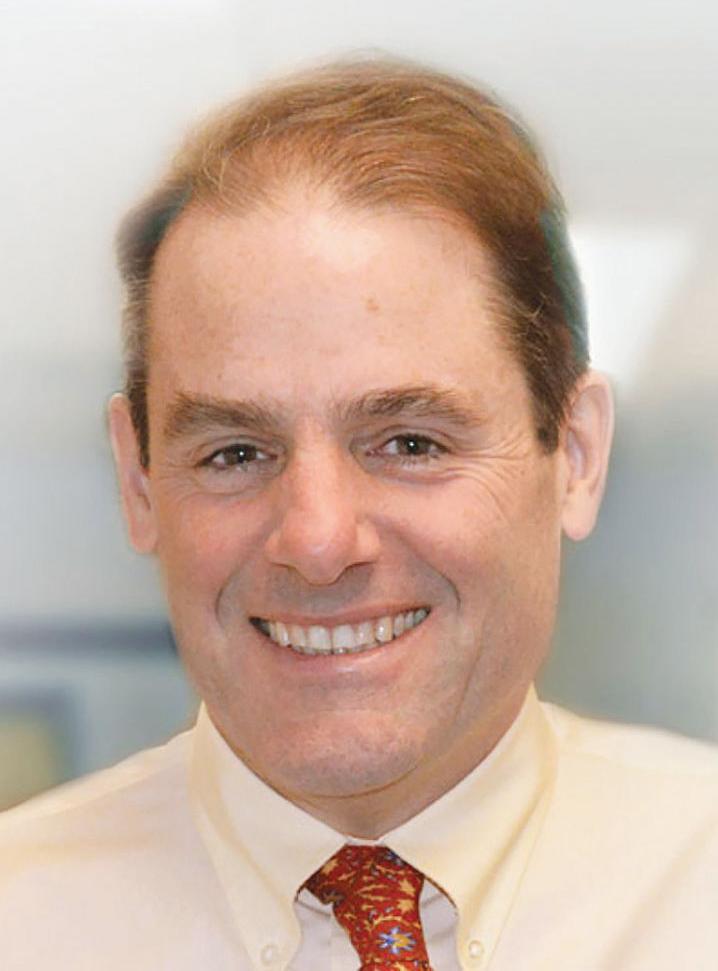 Medical emergency?
A May 15 letter to the Morrisville zoning and planning office signed by Dr. Philip Kiely said that he and fellow Community Health Systems of Lamoille Valley doctors Allison Christie and Kimberly Bruno "are all experienced physicians and longtime members of this community who are leaving our current employer for a number of reasons."
Property owner Sonny Demars offered the doctors an affordable option in an existing building for what is "not a very profitable enterprise," Kiely wrote in the letter.
"If we are unable to do this, we will not work for CHSLV and we will not stay in Morrisville," Kiely wrote. "Therefore, the community stands to lose three active busy family physicians from the community."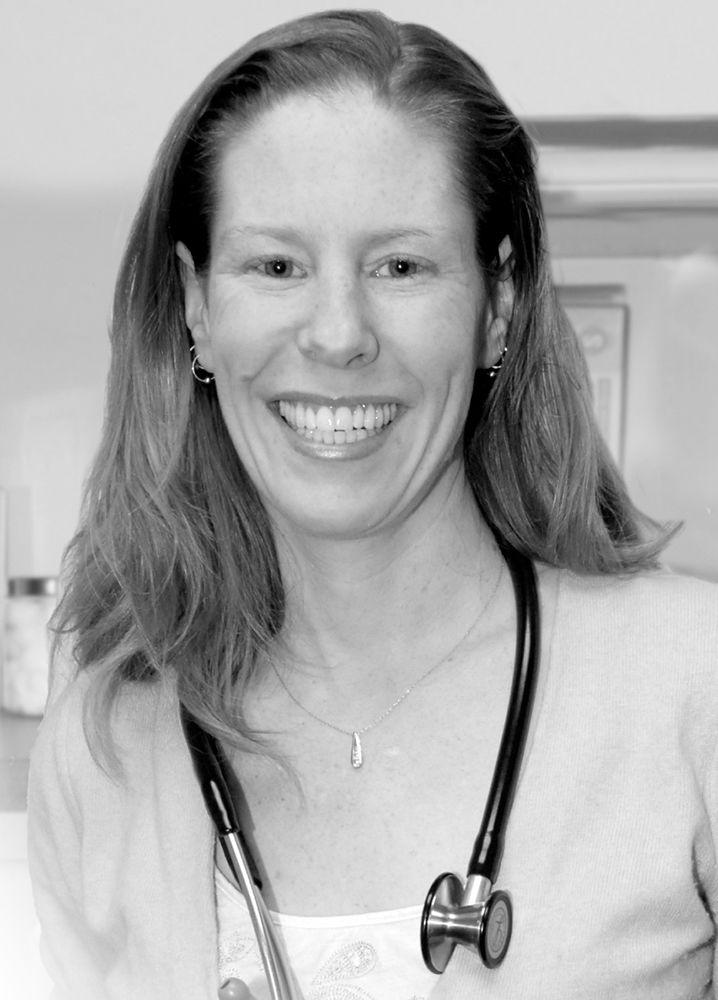 Towne, who works as the director of primary care for Northern Counties Health Care, said even Copley's leadership team told him they wanted to keep the doctors in town.
Lindley said this week, and Kiely echoed in his letter, that former Copley Hospital president Mel Patashnick had for years urged Morristown to refrain from rezoning parts of town to allow for medical facilities anywhere other than the area of Washington Highway where Copley, and CHSLV and other medical-related operations, exist.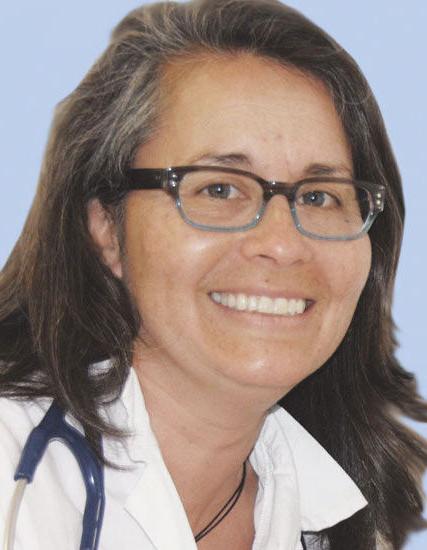 "I think Mel's concern at the time was an urgent care facility coming in and taking away business," Lindley said. Select board chairman Bob Beeman, at the May 20 meeting, added that Patashnick wanted to have "everything under the same umbrella."
Now, he added, even the hospital was on board with changing the bylaws to avoid losing the primary care physicians.
Bill Mapes, Morristown's EMS chief, said he read a study where one community out west had a 40 percent spike in EMS calls after a primary care physician left. Losing three in one small town would likely mean more trips to the emergency room, he said.
Said Mapes, "The emergency department is the front door of any hospital, and that impacts us, either through people calling to do that because they no longer have a primary care physician or we become the de facto health care for that person through 911."
'Walks like a duck…'
Morristown's main commercial district is located on the north end of town, between Harrell Street and Route 15, and contains the three shopping plazas with larger box-style businesses like Price Chopper, Hannaford, Big Lots and Dollar General, along with myriad smaller businesses. There's also a small triangle zoned as commercial at the south end of town, where the Historic Route 100 intersects with the five-year-old truck route.
Here's how Morristown's zoning bylaws describe the commercial zone: "The purpose of this zone is to provide for mixed uses and space for businesses serving the community and the region. Good highway access and close proximity to the village characterize the area."
There is precedent for health care-related facilities operating in the commercial district — the Community Dental Clinic, Dr. Seidel's optometrist office, and Lamoille County Mental Health Services are all located there.
According to Lindley, those were approved by the town's development review board on a case-by-case basis, usually classified under "other use."
"This is really making a correction," he said.
Or, as Beeman put it in May, "We already have, how many ducks that walk like ducks and act like ducks? You know, we're not calling them ducks, but they're ducks."
Board member Judy Bickford wondered if it would be discriminatory to disallow a "doc in a box" outfit to move in under the new rules. Zoning administrator and planning director Todd Thomas said if it met the zoning requirements, he would issue a permit.
Towne said Copley is "acutely aware" of that risk.
Transparency in zoning?
There's a series of old Prego spaghetti sauce commercials with the tagline "it's in there," referring to its ingredients.
Morristown's method of changing zoning bylaws is similar — the changes are in there but sometimes they aren't plainly visible.
Vermont law requires municipalities to give at least 15 days' notice when scheduling a public hearing to go over proposed zoning bylaw changes. Morristown warned three such public hearings this spring, one on May 7 with the planning council, one on June 17 with the select board and one on June 19 with the village trustees.
On May 20, about a week before the latter two hearings were warned, the select board directed Thomas to add health care facilities to the list of proposed changes.
At the June 17 public hearing, the News & Citizen raised questions about reactionary zoning, including health care facilities, but was under the impression that those were going to be included in future revisions.
Why? Because nowhere in the list of 35 proposed amendments was health care mentioned.
That's because it was slipped in as part of a new "use matrix," a chart meant to "revise and summarize permitted and conditional allowances in all zones."
Thomas this week refused to comment where in the bylaws the changes were made, saying, "I'm not going to do your research for you."
This isn't the first time he's balked at providing transparency in bylaw changes. At the June 17 public hearing in the bylaws, when asked why he stopped including little narrative explanations behind each proposed amendment, he blamed the Lamoille County Planning Commission, saying it had complained about a previous round of revisions, so he got rid of all of that contextual narrative.
Lindley, however, acknowledged that health care facilities were added to the new "use matrix" as a permitted use, which means the zoning administrator can simply issue a zoning permit without development review board approval.
The select board approved the zoning bylaw changes June 19, and a week later Thomas approved the change-of-use zoning permit.
Vermont law requires 21 days after the approval for zoning bylaw changes before the changes actually go into effect. The permit's 15-day appeal period dovetailed with that timeline, going into effect on July 11.
The amount of time that passed between the date the doctors wrote their letter urging the town to let them open Tamarack Medical and the date the town's bylaw changes allowing it went into effect was less than two months. That includes more than a month of combined statutory waiting periods.
Lindley said the town's list of zoning bylaws is "a living document" and Morristown officials are "nimble" when it comes to changing them.
He acknowledged that the town could do some things with greater transparency — the meeting minutes for the public hearing on the bylaws, for instance, lack any detail about what was discussed during the 45-minute hearing. But, he said, "the average person isn't going to be looking at revisions," and even people in town government don't fully understand zoning, "and we all deal with it on a daily basis."
Said Lindley, "I think that's the great thing about a citizen board, that they are looking out for the best decision in the long run."