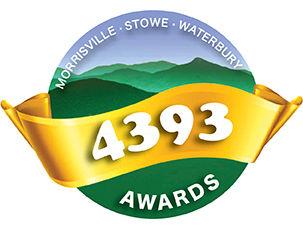 Readers of our newspapers — the Stowe Reporter, News & Citizen and Waterbury Record — voted for their favorite restaurants, shops, sporting goods, home services, nonprofit organizations and so much more.
In early spring, almost 500 readers nominated all of the people, places and things that made it to the final voting ballot, which hit a contest record of 3,270 votes.
We've listed the top three in each category, along with the top nominees. As for those nominees, we didn't include one-hit wonders, and in most categories cut off the list of nominees if people didn't at least hit double digits. Nominees are listed in alphabetical order, not by vote totals.
We also included some of the real comments left by survey-takers, from the silly and good-humored (someone nominated Bill Murray for both best real estate agent and fitness instructor) to the touching (best activity: cuddling, best outdoor music venue: around the campfire) to the snarky and scandalous.
And in case you're wondering — '4393' corresponds to the elevation of Mount Mansfield, Vermont's highest peak and home to Stowe Mountain Resort. We can't believe folks 'round here don't know that, but perhaps it is because some sources list the elevation at 4,395 feet. However, the U.S. Geological Survey (usgs.gov) uses the 4,393 elevation, and that's definitive enough for us.
We present this special section to our readers — both locals and visitors — and we hope you will enjoy it and refer to it throughout the year.
Hip, hip, hooray!