Chris Tormey, a Lamoille Union High School science teacher, remembers that a student once brought a beaver tail to class. What happened to the rest of the beaver is lost to the annals of time, but the tail stuck around a while.
Tormey, who retires this month after 32 years of teaching, brought an appreciation for all things dirty, earthy, organic. He thinks those kinds of things resonate a lot with rural students, too. Especially in his early days teaching, many students arriving at school had already been up since before dawn doing farm chores.
"They might not talk much in class when the discussion's about philosophy or fiction, but get them talking about manure, or legumes, and suddenly they're the star of the classroom," Tormey said last week.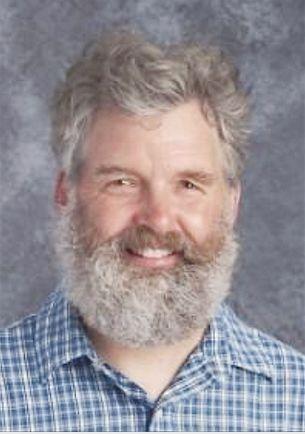 He thinks some rural students who might not have been turned on by English or history or art classes have a natural affinity for science. It's also why the Green Mountain Technology and Career Center, attached to the high school, is so successful in this part of the state. Tormey sees many of his freshman and sophomore science students head over there for more hands-on vocational training.
Lamoille Union has had a vocational center nearly since the beginning of its half-century existence, but the tech center has really blossomed in the 21st century. Students leave there with skills, professional contacts, and often a high-paying job or an apprenticeship lined up after graduation.
Vermont has one of the nation's highest high school graduation rates, but has a low rate of high school grads going on to higher education. Teachers worry about those people in the middle.
"I think the most challenging part of our high school demographic is the kids who are in between, who have not gone the tech center, but they may or may not go to college," Tormey said.
Late start
Tormey said his family moved around a lot in his childhood, eventually landing in Vermont by way of Washington D.C. He attended Rice Memorial High School in South Burlington and "eventually" went to college at UVM, after striking a deal with his parents that he'd take a few years off from school.
Thus, he was a little older than most first-year teachers, at 32.
He was working on a dairy farm in East Montpelier, pulling in about $10,000 the hard way, living in a cabin and driving to the farm. He and wife Mary Ann had two young children, taxes were eating up a good chunk of his farming wages, and the couple didn't have health insurance.
The wages and, more importantly, the benefits Lamoille was willing to pay brought Tormey into his teaching career in September 1986.
"So, when I showed up at Lamoille, and the starting salary was 14 grand, and they gave me like three grand for health, I was like, 'Are you kidding? This is like the gravy train.'"
Getting into teaching late and retiring now makes sense to Tormey. He referred to the "rule of 90," which suggests that if you add the number of years of service in a profession to your current age, and it exceeds 90, it might be time to move on.
He's 64 years old, which means he's been teaching exactly half of his life. Take teachers who start at 22, 23 years old and go until their mid-60s, and they're closing in on half a century in the classroom.
"I think that's the downside of the retirement system," he said.
Policy and progress
In the classroom, Tormey teaches about how things work, often crawling or swimming underfoot. This week, he chaperoned a trip to Cape Cod, where students got their hands wet and dirty looking for bivalves and other ocean critters.
In his other educational role, he works to make his town school work. He's been on the Cabot School Board for well over a decade, and its chairman for much of that time. He thinks both roles have fed off each other harmoniously, for the most part.
Tormey brings a layered sense of educational policy wonkiness to his role as a teacher. And wearing his teacher hat has allowed him to be a champion for classroom educators while dealing with the ever-changing politics and policies of educational bureaucracy.
Tormey said the "stand and deliver model" of teaching has being phased out in favor of a choose-your-own-way method. He said one thing that keeps teachers awake at night is the sense that "I failed to get the kids to show some enthusiasm."
Teachers also need to do something to pump themselves up, lest they get grouchy from day after day and year after year of teaching more or less the same things to different students.
For Tormey, the day begins on his commute from Cabot to Hyde Park. He likes to get about halfway, park the car, and do a power cycle with his bike up a hill in Hardwick.
Faith or science?
One thing about teaching, especially history, math and science, is that things are constantly changing. Today's current events become tomorrow's histories; mathematical breakthroughs allow humans to postulate infinity; and scientific innovation renders what previously seemed impossible downright routine.
Tormey is retiring at a time when bio-engineering is still in its relative infancy and when scientists are able to photograph a black hole.
But in an age of anti-vaccination advocacy, climate change denial and flat-Earth theories, being a science teacher can be difficult.
He said he's had discussions with students over the years about faith and science, and said there's room for both. Still, you have to do your homework if you're going to pass his class.
He said he remembers a boy from Johnson who told him he understood the evolutionary theory, but didn't believe it, and his faith didn't allow him to. Tormey gets it, saying people survive certain deadly ailments all the time, and perhaps it's because they have faith, and "there are powers that are very strong."
"Science is different, because it's an understanding based on what you can prove, and what's factual and what you can experiment with," he said. "So, when somebody brings it up, I say, 'I don't have any issue with religion, or faith or the power of it. But when you're in a class, it's based on demonstrable things we've learned about the universe."
His AP Biology class this year had a conversation about measles, for instance, and the idea of herd immunity.
He showed the class a tape of a kid in California who was undergoing chemotherapy, saying he wouldn't go to school because kids there had measles, and he might die.
"I think bringing in things like that is disarming for some kids because they're like, 'Oh, we're talking about real world stuff.'"