Peoples Academy high school principal Phil Grant had a simple message for the students starting ninth grade Monday: wear your mask. If you're sick, stay home.
Oh, and welcome to the big leagues, kiddos.
"Your middle school's over there," Grant said, speaking from the outdoors bandshell, pointing to the adjacent building where most of the new ninth graders had spent the past four years.
"Your old school is out there somewhere," he said, gesturing toward a vague elsewhere.
"When you go through those doors, you're entering Peoples Academy. You're entering high school. You're entering a long tradition of a lot of awesome things," he said, pointing to the august brick building with the clock and the pillars at the top of Copley Hill, visible from the heart of the village. "When you go through those doors, we want you to work hard. We want you to help each other. That's what it means to be a People's Academy student. So welcome to PA. I look forward to seeing you inside there and out and about."
Grant noted that this year's incoming freshmen have it a little easier than their high school counterparts last year, who had to adapt to a hybrid model of in-school and remote learning which only ever saw half the student body on campus at any time — and no one on Wednesdays.
This year, all the schools in the Lamoille South school district are on campus five days a week. But, as the case counts for COVID-19 continue to tick up again despite Vermont's high vaccination rates, keeping school going five days is a group effort.
Superintendent Ryan Heraty, in his first back-to-school week as chief of the district, lauded Grant for setting the tone. He said Peoples was one of the only schools in Vermont that didn't have to shut down once last year, and Grant emphasized that was because of the actions of the students.
"That was a great message of student ownership," Heraty said. "It was a collective spirit and a nice way to start the year."
Continued COVID-19 rules prohibiting students from congregating into their little social bubbles inside the school may come hard for teenagers who are itching to see their friends again after a summer break that followed a fragmented school year. Grant acknowledged it was going to be tough, but if they get it right from day one, hopefully one day things will ease up a bit more.
"The main point here is we just can't linger around in the hallways and hang out with each other in little nooks and crannies," he said. "We'll get there eventually."
Middle schoolers start
While Grant was welcoming the new crop of freshmen into the high school, the middle level students in grades five through eight were busy starting their year. You know, the period where you grew half a foot and discovered the joys of hormones and acne and voice changes?
Middle school counselor Jessica Dambach helped a handful of students get their thoughts down for the newspaper. Here's what they had to say.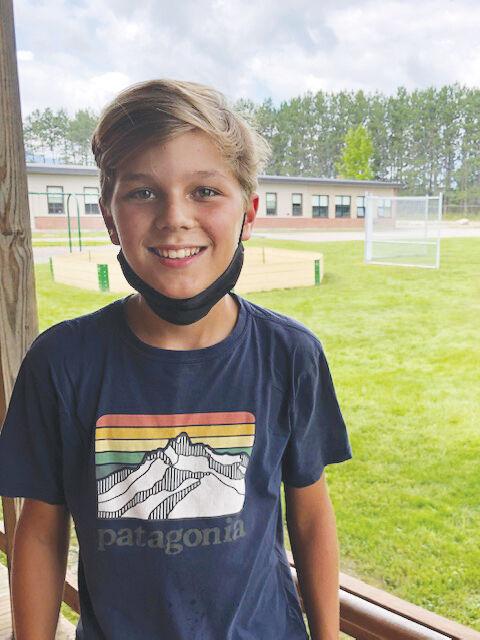 Saul Brandenberg, 8th grade:
"The first day was a little stressful because it was all new and so many kids, but the teachers made it so much easier. The second day, I have gotten rid of all the stress, and it is fun. The best part is being back and seeing all my friends and learning again after the summer."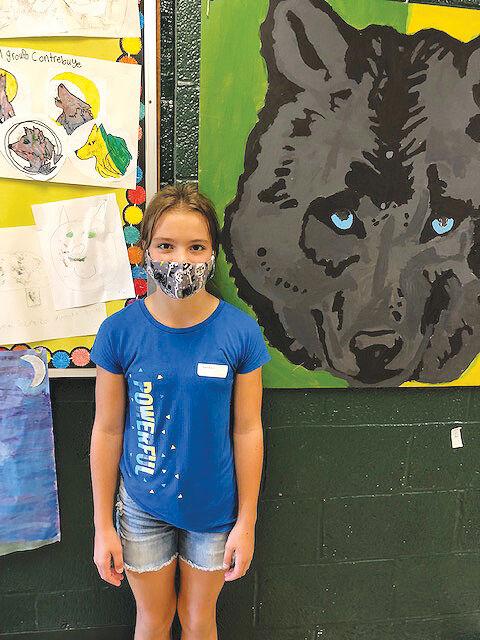 Riele Reeve, 5th grade:
"How I feel about the first day of school is happy and a little nervous. I feel happy about my class. I feel that I will like my teachers. I think the first day of school will be the best day of middle level."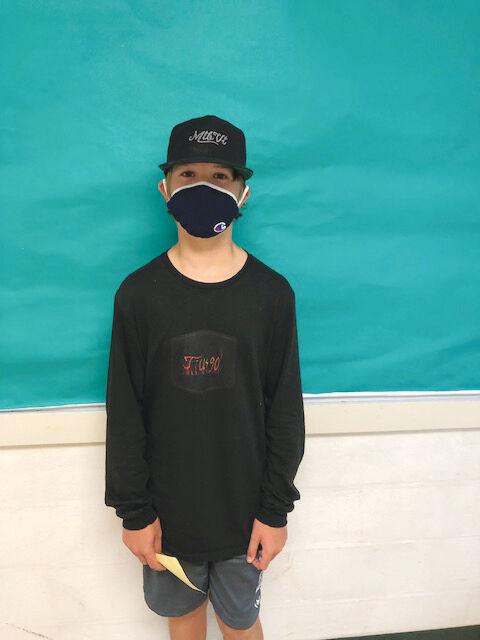 Scanlan Forrest, 7th grade:
"I like being back at school and seeing my friends again."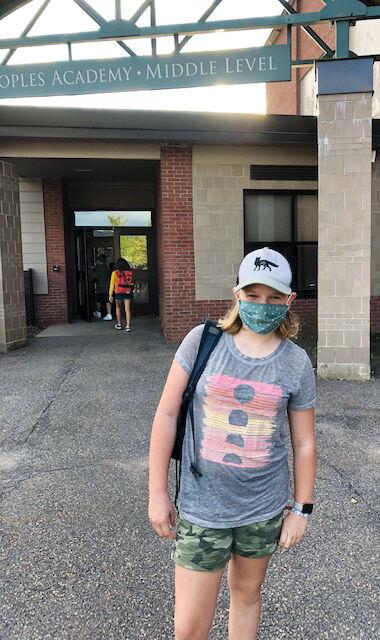 Izzy Wills, 6th grade:
"First day of school today was definitely different. There were a lot of changes, but everyone was very kind and welcoming. As I walked down the hallway in the morning all the teachers were there to greet me, even the ones I didn't know. It was such a good start to my day. I know this year is going to be different, but I am excited to see what is to come. I can't wait to conquer this school year."