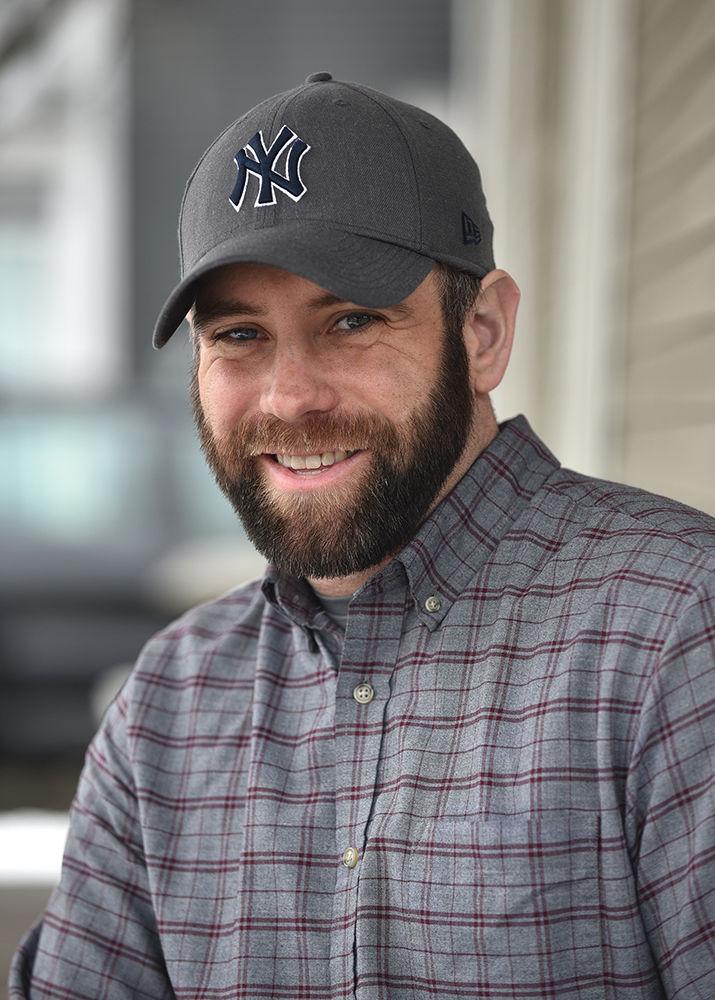 The Stowe Reporter and Stowe Guide & Magazine were honored with 35 awards, plus New England Reporter of the Year for Andrew Martin, by the New England Newspaper & Press Association in its annual Better Newspaper Competition.
The organization represents more than 450 daily, weekly and specialty newspapers throughout the six-state region, and more than 3,000 entries were submitted to this year's competition for journalism and advertising.
Martin, 32, started as a reporter with the News & Citizen in 2010. The Stowe Reporter bought the Morrisville paper in 2015, and Martin continued reporting on life in Lamoille County, including comprehensive and creative sports coverage, municipal, school and community news. He's been there for the highs and lows of local families — native skiers who become Olympians, a woman's struggle with Lyme disease — and covered police as they make arrests, work to keep schools safe and contend with the opioid crisis.
He's looked at projects with statewide impacts and brought them home: His story on the rise of the emerald ash borer and the future for local forests took first place in this contest's environmental reporting category (a "richly reported and well told piece," judges said). When snow days seemed to accumulate early, he dug in to find out why ("Every parent probably read this well-written story," judges said of his first-place piece for education reporting).
Martin graduated from St. Michael's College in 2009. He lives in Craftsbury with his family, soon to include his first child.
The Stowe Guide & Magazine was named the best niche publication in the advertising contest, and the Stowe Reporter took second place for general excellence among smaller weeklies (circulation of 6,000 or less) for both journalism and advertising. Since 2005, the Reporter has been in the top three for general excellence — the top journalism award — six times, including top honors in 2016 and 2011.
The staff of the Reporter took first place for right-to-know reporting. "When the local chief of police curtailed conversations with Stowe Reporter over editorial concerns, the newspaper fought back. … Rather than negotiating behind the scenes or simply accepting the chief's decision to limit communication with its newsroom, the Stowe Reporter instead informed its readers of the information at stake and why it was worth the fight."
A social issues feature story by Caleigh Cross, Madeline Hughes and Kayla Collier also took top honors. "This piece rose to the top among all submissions thanks to its crisp writing style, wide engagement of sources, and its success of conveying the challenges facing women from Vermont's town halls to its Statehouse and the nation's capital, who have sought and achieved leadership roles but continue to face hurdles in these still male-dominated halls of government," judges said.
Cross also took second place for her spot news story on the devastating fire that destroyed Rosina Wallace's Waterbury farm and home last April. Judges noted, "Fire stories are often just fire stories. But this story by reporter Caleigh Cross separates itself from other(s) … as always for winners in this category it is the detail and quality of the writing that makes the difference."
Other awards included
• First place, journalism: Sports story, Andrew Martin; special sports section, RIDE; pictorial photo, photo story, and photo series, Paul Rogers, Stowe Guide; human interest feature story, Hannah Marshall Normandeau, Stowe Guide; editorial writing, Tom Kearney ("This editorial writer pulls no punches, and the ones he lands are smashing," judges said).
• First place, advertising: Local display ad (color).
• Second place, journalism: Photo series, Stowe Guide, Glenn Callahan; personality photo, Paul Rogers, Stowe Guide.
• Second place, advertising: Best ad designer, combined class, Kristen Braley (judges noted "Kristen's sense of design is inventive and great"); local display ad (color); advertiser campaign; audience-building promotion, 4393 Awards.
• Third place, journalism: Best niche publication (editorial), Stowe/Green Mountain Weddings; arts & entertainment section, Stowe Reporter's Scene; event special section, Stowe Weekend of Hope; living page or section, HOME; sports feature story, Andrew Martin and Tommy Gardner; arts & entertainment reporting, Tommy Gardner; feature photo, Gordon Miller; general news story, Robert Kiener, Stowe Guide.
• Third place, advertising: Best integrated campaign for an advertiser; contests, Fall Foliage Photo Contest; local display ad (b&w); most creative use of small print space.
The Other Paper of South Burlington, the newest addition to the Vermont Community News Group family, took a second-place award for humor columnist Carole Vasta Folley. Judges said "I wish there was an emoji just for reading Carole Vasta Folley … More! More!"
The Vermont Community News Group includes the Stowe Reporter, Waterbury Record and the News & Citizen, as well as the Shelburne News, the Citizen of Charlotte and The Other Paper.
For more information about the New England Better Newspaper Competition, visit nenpa.com/awards-recognition/new-england-better-newspaper-competition.