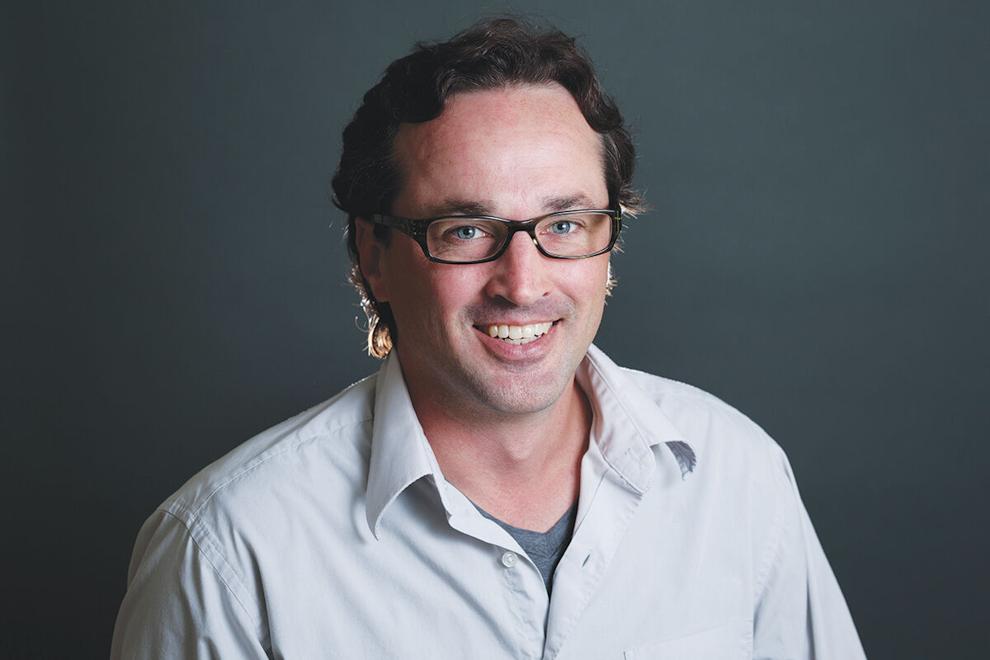 Patrick Ripley, the new head of the Lamoille Economic Development Corporation, is ready to take the reins.
His first step: listening.
"It's definitely not a situation where, as director, you tell the businesses what to do," Ripley said. "I think a lot of it has to do with listening to the businesses and trying to be responsive to their needs and trying to identify the services we can provide to those businesses that fit their needs."
In his first week on the job, Ripley isn't rushing into anything. He's well aware of the economic challenges and opportunities facing Lamoille County. Businesses are looking forward to emerging from the pandemic as vaccination leads to widespread immunity and — if current efficacy data and vaccination rates hold — a return to some form of normalcy by July, even as the state implores people to continue masking and social distancing and as it monitors new and even more contagious variants of the virus.
Whatever comes, as one of 12 regional development corporations in Vermont sponsored by the Agency of Commerce and Community Development, the local organization will need to assist businesses in the transition.
Still, if things go as planned, Vermont and Lamoille County will emerge from the pandemic with federal cash meant for infrastructure and recovery.
On Tuesday, Gov. Phil Scott announced his economic recovery and revitalization plan, an initial strategy for investing $1 billion in federal money that includes $143 million for "further economic development and recovery." It will be a pivotal moment that some businesses, particularly smaller ones, may need assistance in order to ensure they're benefiting.
"We have to focus on what's coming with the stimulus package and getting that money to as many businesses as possible that can qualify," Ripley said. "There's a lot of details around what those qualifications are, and we need to work through those. It's our job to understand those qualifications and help the businesses work through that."
Ripley, who has lived in Jeffersonville for the past decade, brings a fresh perspective to the role of economic development head, replacing the retiring John Mandeville, who has led the corporation for the past 11 years. He plans to stay on through July to ensure a smooth transition.
Digitizing Lamoille County
Though he spent the first part of his career in journalism, Ripley shifted gears to focus on developing the e-commerce side of the Vermont Small Business Development Center.
It's this balance of public-facing communications and a track record of helping businesses develop the digital capabilities that prepared Ripley for this job, he said.
Seeing how the pandemic challenged Vermont businesses to shift and innovate inspired him to take on the position.
"I just saw with the clients I was working with how the pandemic was impacting everyone and felt that my skillset would be better served helping businesses. Plus, I just felt better about the work I will be doing helping businesses," he said.
The state's interest in building up infrastructure that will allow access to high-speed broadband internet will help Ripley in his mission to modernize Lamoille businesses.
At $251 million, the amount earmarked for broadband and wireless connectivity, this accounts for the lion's share of Scott's economic recovery plan. The Vermont House has passed H.360, meant to accelerate community fiber broadband deployment that would direct $200 million in federal funds to the cause.
"I am familiar with the broadband situation in Vermont, and I fully support increasing the access to businesses," Ripley said. "Now, how that happens is certainly something I need to learn a little more about. But the access is a known speed bump for a lot of businesses."
Return of tourism
Emerging from quarantine, Stowe and Lamoille County look to restore its tourism industry, one of the core tenants of its economic health, back to pre-COVID prosperity. As Vermont Public Radio reported on Tuesday, $330 million in recovery grants were allocated to the ski industry, but a large portion of it went to business with out-of-state ownership or wealthy private clubs with members that are second-state homeowners.
The only non-utility business in Lamoille County to receive between $2 and $5 million in the CARES Act's Paycheck Protection Program last July was the Trapp Family Lodge, a luxury resort in Stowe.
To Ripley, supporting ski industry businesses large and small, and the hospitality industry in a broader sense, will be vital to restoring the tourism economy.
"Tourism is a very important part of the Lamoille County economy, which is no secret to anyone," he said. "The LEDC is going to be here to support all aspects of that industry, whether it's skiing or restaurants. We would support all tourist-related industries and do everything we can to promote those industries within the state of Vermont so they are set up for success. There's no focus on one industry over another, especially when it comes to tourism because it's so important to the county."
Change is a necessary aspect of growing businesses and developing economies, but Ripley is in no hurry.
"At this point, I'm not really willing to say, yes, we're going to make big changes," he said. "I've always found it smarter to listen and hear what people have to say before you decide to make any large changes or big decisions in one direction or another. Now, that being said, the nature of the world is that things change, and we need to change with it. So, do I suspect there will be some changes of some kind? I can tell you that they're going to be based on what we hear from businesses, and what the current business climate is."