Jeffersonville is getting more regular access to its favorite things, at least when it comes to food.
The My Favorite Things food truck, which opened in 2019, has found itself inside this winter, but still serving the signature comfort food that's attracted a bevy of regulars from its new brick-and-mortar location on Main Street.
"It's a luxury compared to the food truck, obviously," owner and chef Lea Ann Macreary said. "It's bigger, there's just a lot more potential. I'm looking forward to settling in and really stretching out creatively, being able to offer different varieties of all my favorite things."
With the seasonal closure of hotspots like Burger Barn and most food trucks, My Favorite Things' move is welcome news for the Jeffersonville culinary scene.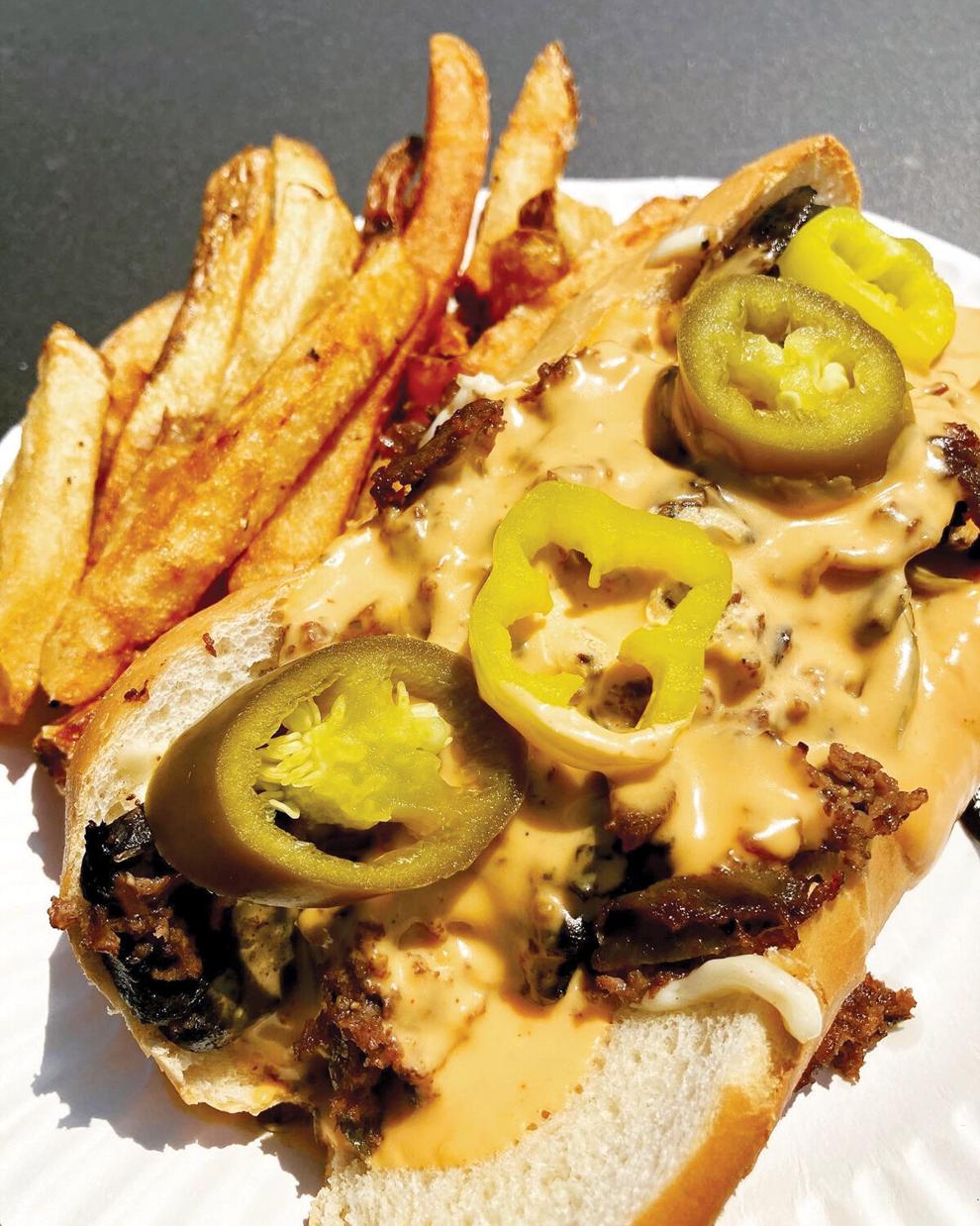 Macreary hasn't strayed far from her original menu as she gets into the swing of her new operation, and all the fan favorites are still available. The signature poutine, the Philly cheesesteak with house-made cheese sauce, a buffalo chicken sandwich and even a crunchy chickpea burger, perfect for indulgent vegetarians, are still on the menu.
But Macreary is already branching out. She's introduced a chicken wing special on Sunday evenings featuring a variety of flavors. Like prior wing pop-ups at the food truck, this special has proven popular so she plans to keep it going.
"They're twice cooked, they're crispy on the outside, they're juicy on the inside and people absolutely love them," she said. "Every time we had a pop up on the food truck, we would sell out. The past couple of weeks we've had wings on as a special, we always sell out."
After reaching her culinary and economic limit serving from the truck, Macreary approached the owners of the building at 158 Main. She presented them with a business plan on how her restaurant in the former Jeffersonville Pizza Department could be successful.
Now that she and her husband Corey Cayton are in their new space, they're trying to expand their ambition and expectation to meet it. Once the only full-time employees of the food truck, they're in the process of bringing on two new employees.
Macreary is also hoping to eventually use the large space she now has for events and live music. For now, the area has only just opened for dine-in customers, and she's requesting unvaccinated customers wear a mask inside.
With margins in the restaurant business so tight and the community she's developed as her greatest asset, Macreary also started fundraising to help her with the growing pains that come with a full-size location. So far, it's helped her afford a fryer oil filter machine to help manage her massive grease fryer.
Eventually, she's hoping to acquire an industrial-size stand mixer — she's still using the small one from the food truck days.
"I like to be able to improve and evolve at really, really great stuff, but also branch out and experiment and do completely different stuff that I've never thought of doing," Macreary said. "This is going to give me a lot more opportunity to do that. We're definitely in a transitional phase, things are going to move slowly, developmentally. But it's looking great, and we've had a great reception in town."
My Favorite Things, now open at 158 Main St., is also expanding its hours for the new year, open noon to 8:30 p.m. Thursday through Saturday and 4 to 8:30 p.m. on Sundays, with wing specials on Sunday only.