Vermont's 2020 legislative session begins next Tuesday, Jan. 7. With Democrats and Progressives holding practically veto-proof power, some lawmakers might want to enact some key initiatives left on the table last year.
But things like paid family leave, a higher minimum wage and establishing a marijuana marketplace could be eclipsed by issues in the state budget. Namely, filling a roughly $70 million revenue gap and funding services for an aging population.
Here's what some Lamoille County lawmakers have to say about the coming session.
Rich Westman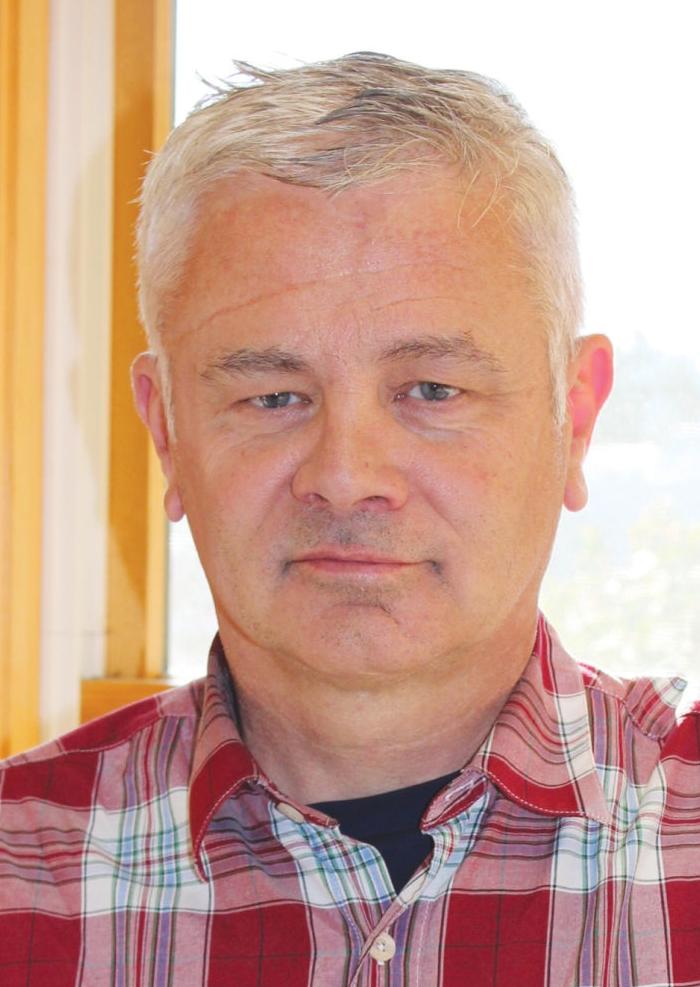 As a member of the Senate Appropriations Committee, Lamoille County Sen. Rich Westman, R-Cambridge, keeps his eyes on the dollars. And he's seeing a lot of numbers get higher, especially for retirement benefits.
"We're dealing with the long-term under funding of teachers' and state retirements," Westman said.
He said that, in the past four or five years, the annual cost for teacher retirements has nearly doubled, from under $70 million to $130 million — "a flat-out obligation that we have no ability to adjust." And it keeps increasing.
The other big money issue is Medicaid. "Since we are such an old place," Westman said, there's more pressure on funding the federal-state program that helps low-income people pay their medical bills.
"Those two things will crowd everything as we go forward," Westman said. "It's in the way of getting other new things done."
Still, Lamoille's senator does foresee some new things this session.
He thinks paid family leave and minimum wage proposals will come up "right out of the gate."
And he expects attempts at a regulated system for marijuana, though many House lawmakers give it a lower priority in light of shrinking revenues and social services.
Westman came out in favor of pot regulation a couple of sessions ago and still supports it, perhaps even more now than then.
"We've done this funny thing. We made it legal but we didn't regulate it," he said. "In my point of view, we need a regulated market. Not everyone who sells on the black market uses their best judgment."
Westman said many local high school students will tell you that it is easier than ever to buy pot. What's troubling, though, is the dealers selling pot to the kids sometimes have other, harder drugs for sale, too.
"I want to stop that behavior in its tracks," he said.
Dan Noyes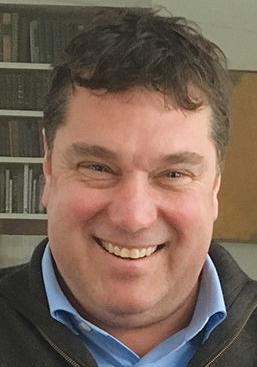 Rep. Dan Noyes, D-Wolcott, sees himself and his 10 colleagues on the House Committee on Human Services as an unofficial "board of directors" for three Vermont departments within the Agency of Human Services: Children and Families; Health; and Aging, Disabilities and Independent Living.
Noyes said the committee is concentrating on the older segment of the population in creating an Older Vermonters Act, with its spirit rooted in the federal Older Americans Act of 1965. The committee intends to take up the legislation in the second week of the session.
Noyes said the Legislature has formed an Older Vermonters Working group, which brought together all of those agencies "to say, what is it going to be like to age in Vermont?" He said that, if demographic trends continue, a decade from now, one in four Vermonters will be over age 65. And the state is already one of the older in the country.
"I just can't drive that home enough, that this is a big population shift," Noyes said. "How do we know people are better off? How are we measuring accountability? This sets the base for that."
Noyes also favors creating an office of the child advocate, an ombudsman for the Department of Children and Families. The office would work with the department but be outside of it, helping it work with foster families, with kids, to make sure they all have access to state services.
"How do we help youth who are in state custody, custody of DCF, transition successfully to adulthood?" he said.
Noyes continues to take a hard look at inspection stickers, those colorful displays on your windshield that can sometimes break people's pocketbooks as they try to get their car fixed up enough to pass inspection. One of his proposals is working with AmeriCorps to give its members opportunities to work on cars, or partner with Vermont Technical College or high school tech centers.
"I'm all for making sure people have safe cars and cars that aren't polluting. But we really need to figure out that balance so that people can afford to have a vehicle," Noyes said. "They're not cheap, and we need our cars to go to work, to get to the store, to live in a rural community."
Heidi Scheuermann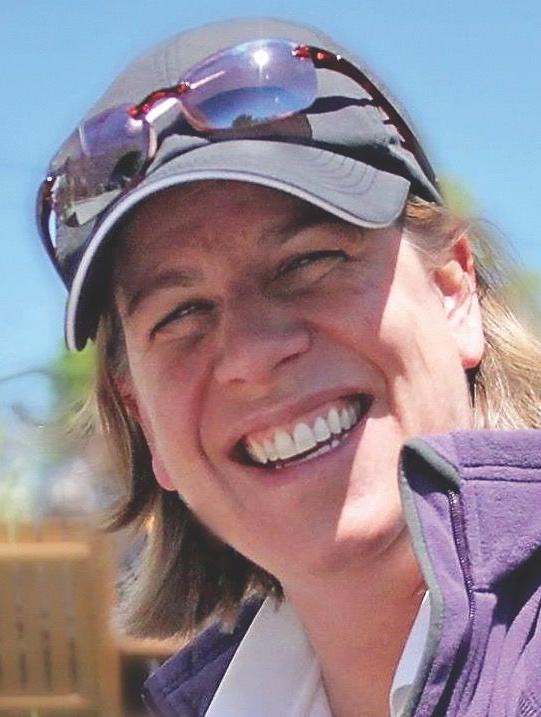 Stowe's Republican representative, Heidi Scheuermann, has served on many House committees in her 14 years in the Legislature, and it shows in the proposals she's been working on during the off-season.
Scheuermann said she has crafted some policy proposals to boost Vermont's tourism industry.
She proposes changes in Act 46, the school district consolidation law that led, over the past year, to the forced merger of the Stowe and Elmore-Morristown school districts. Namely, she wants the state "to have skin in the game."
She's proposing that the state be obligated to pay up to 70 percent of the cost of new school construction that's needed because of a school district merger.
Scheuermann is proposing changes in Vermont's stormwater laws, particularly the "3-acre rule," which requires all properties with more than 3 acres of impervious surfaces, public or private, to have a state stormwater discharge permit by 2023. Not having one brings hefty state fines.
Scheuermann wants the permit requirements to apply only to future development.
Scheuermann was the driving force behind holding a Tourism Day at the Statehouse last year, and plans another Jan. 15. The hosts of the event have a distinctly Stowe vibe, and include the Vermont Ski Areas Association and the Vermont Mountain Biking Association.
Stowe's Republican representative said she has supported Gov. Phil Scott's three budgets — especially in his first two terms, when his budget address included opposition to any new taxes or fees — but also that, with an anticipated $60 million budget shortfall to start 2020, finding revenue will require work.
"When you're a fiscal conservative in Vermont, it's all about compromise," she said.
Lucy Rogers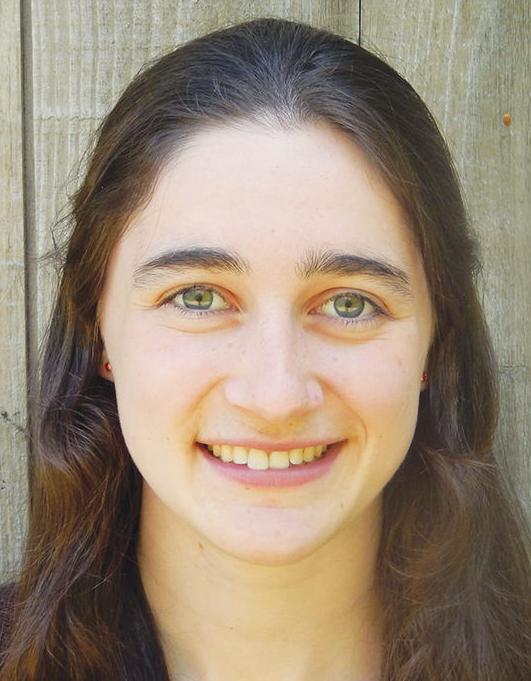 Some lawmakers, like Scheuermann, cast their nets widely. Others have a tighter focus.
Rep. Lucy Rogers, D-Waterville, about to enter her second year as one of the youngest lawmakers in Montpelier, is as dedicated to rural health care in Vermont as she was a year ago, when she was crossing her fingers that she'd be assigned to the House Committee on Health Care (she was).
She feels much more prepared, after a session under her belt.
"It was much easier to do the research going into this session knowing a general sense of what's coming up and knowing what committee I'm going to be on," Rogers said.
Rogers spent much of her off-season on a pair of study groups looking into vital aspects of the Vermont health care system.
One was a Vermont Department of Mental Health think tank that went on a listening tour of the state, collecting ideas for improving the mental health care system. Rogers said the goal is to come up with a 10-year plan, in contrast to the daily rush of "constantly working only on immediate issues."
"We are lucky to have a short session so we can take a step back," she said.
Rogers was also on the state's rural health services task force, which explores how Vermonters in far-flung areas who can't easily get to larger towns like Morrisville, much less Burlington, gain access to health care.
A side goal of that task force was to make sure the various arms of the health care system know what the others are doing, how a Federally Qualified Health Center is communication with a mental in health dedicated agency, for instance.
Rogers is also part of a House caucus, the Rural Economic Development Working Group.
All these groups plan presentations to the Legislature early in the session.
David Yacovone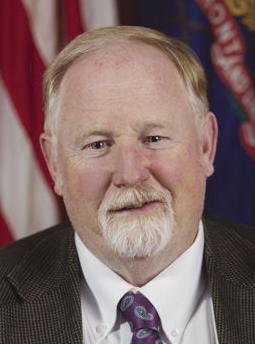 It's difficult to say who has attended more events in the past year, road-tested rocker Seth Yacovone or his dad, the senior representative from Morristown.
"I don't want to say nonstop, but ever since I got out in May, I think I've been to 72 different events, just things in the community," Yacovone said. "It's a fascinating job, because you touch so many issues."
As a member of the House Appropriations Committee, Yacovone is the other Lamoille County voice with a hand on the budget levers. He thinks the committee is refreshingly nonpartisan.
"There are 11 people on our committee and you wouldn't be able to tell a Democrat from a Republican," said Yacovone, a Democrat.
He said the more fiscally conservative members still see the importance of things like providing more funding for the state colleges.
Yacovone said he's itching to hear Gov., Phil Scott's budget address later this month. Yacovone said the administration isn't allowed to share new proposals or initiatives before the governor's budget address, but the Appropriations Committee can still look at departmental boilerplate spreadsheets and start getting any "federal-dependent stuff out of the way."
Some of the federal stuff might be going away, anyway. Yacovone said Vermont's Supplemental Nutrition Assistance Program, now known as 3SquaresVT, stands to lose nearly half its funding with proposed federal cuts — as much as $30 million, for a $70 million program.
"That's also $30 million less going into the grocery stores," he said. "There is no way we can backfill $30 million, but we can try to protect health care or fuel, or housing."