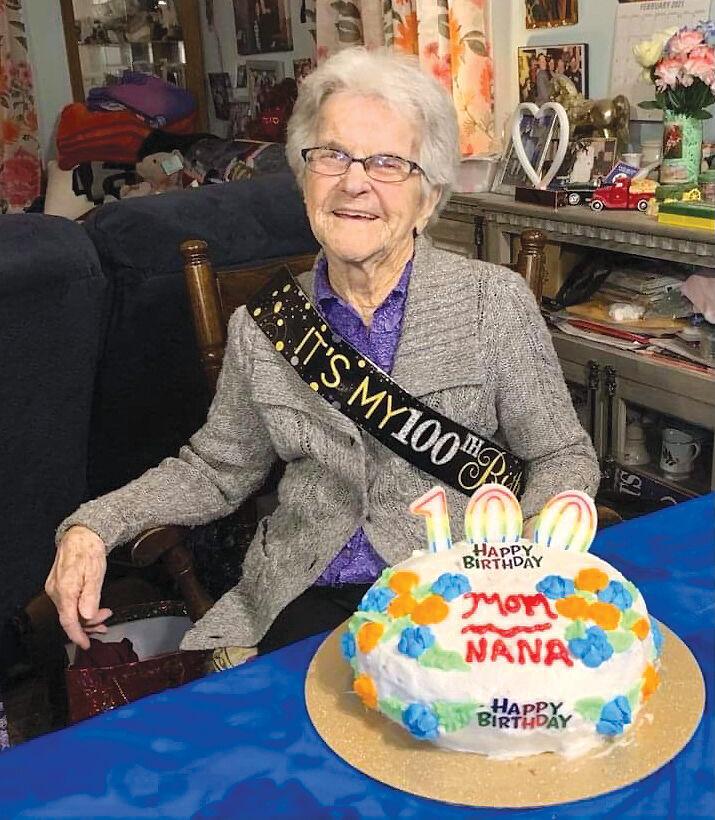 Mae Jowers entered this world in the early part of the 20th century, during the Roaring 20s. With the pluck befitting a born-and-raised Vermonter, the lively Jowers began her second century Feb. 25.
Two days ago, a "drive-by" party helped others join the celebration during this very strange time to turn 100.
One could say her spirit embodies the decade she was born in and has served her well, having lived through all that life can throw at a person — including a pandemic — and she's still smiling.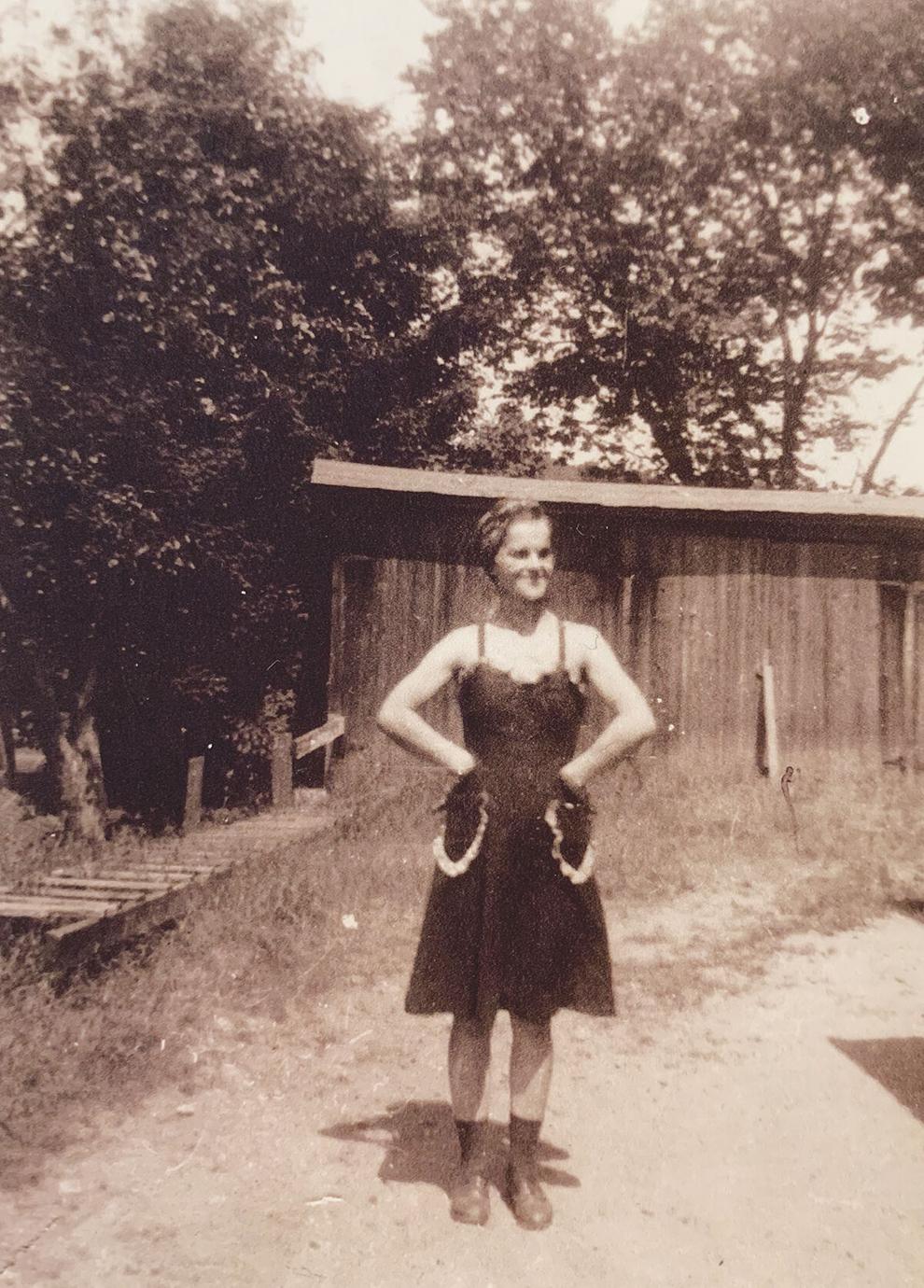 Jowers has lived in Hardwick a majority of her life and is the kind of neighbor everyone wants to have. She's friendly, looks after others, and regularly makes homemade doughnuts for her friends and community.
An avid assembler of large jigsaw puzzles, she shares those she puts together with everyone in her apartment building by shellacking them when she's finished and hanging them in the hallways.
"This latest one is a bitch," Jowers told her granddaughter, Maribeth Adamski, about her current 1,000-piece project, "I don't know how long it's going to take me."
Jowers' hobbies, like reading and a large family, fill her time. A voracious reader, she used to consume a book a day until the type became too small and difficult to read.
She still enjoys doing word search puzzles.
Her granddaughter believes it is these activities that have kept the centenarian as sharp as she is.
A native of Barre, Jowers, at just 6 years old, was rescued from the Great Flood of 1927 in a basket with ropes and pulleys. The flood was Vermont's greatest natural disaster to date and damaged a number of homes. Her parents, having divorced, meant she had to quit school in the 6th grade to help her father with her three younger siblings.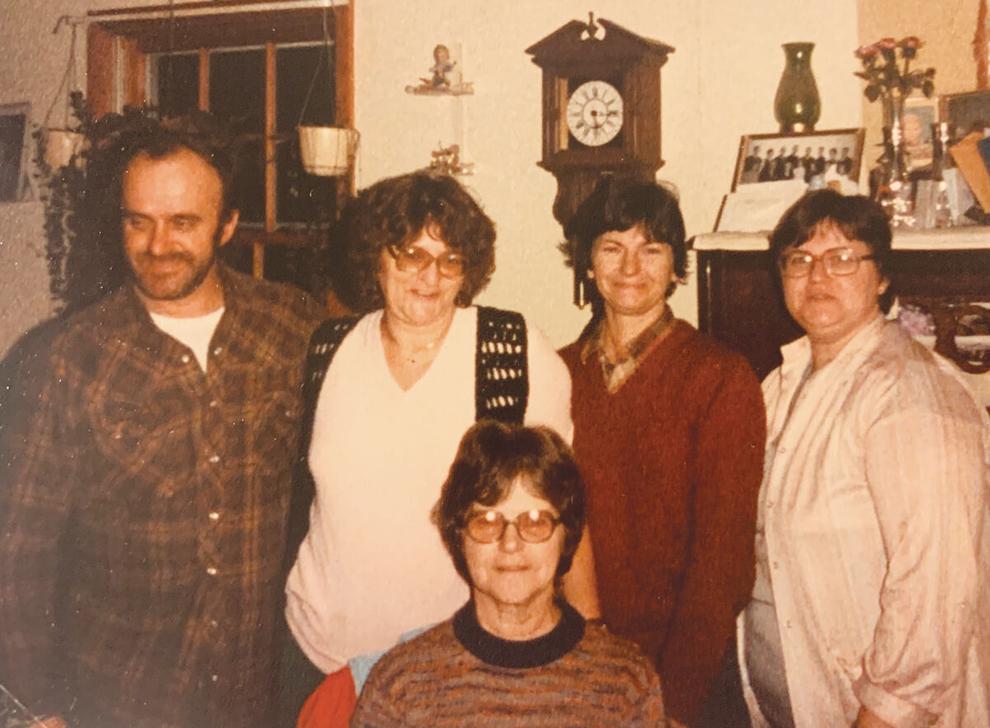 At 16, Jowers married Edward Gates and together they had four children. Although that marriage ended in divorce, as she celebrates 100 years, she is the matriarch of six generations that include 15 grandchildren, 29 great-grandchildren, 40 great-great-grandchildren, and four great-great-greatgrandchildren.
Jowers would occasionally visit her daughter in Florida, until travel became too tough.
Aside from a short stint in Hartford, Conn., Vermont has always been her home.
A true survivor
"She's the strongest person I've met," Adamski said of her grandmother. "A survivor, compassionate and outspoken."
Jowers met Frank Jowers, whom she calls "the love of her life," in the 1960s. In 1975, they married. But Frank, an injured World War II veteran, died three years later.
Heartbroken, she never married again.
She's never held a driver's license, never having any desire to learn, but always managed to get to where she needed to go via bus, walking or her husband's help.
In November 2005, a fire ravaged her apartment building on Hardwick's Main Street — she'd lost her home for a second time in her life.
Jowers, then 84 years old, was instrumental in saving the lives of her neighbors, including a legally blind member of their community and a cat whose owner was away on vacation. She smelled something funny on her way to get coffee that morning and told her friend and neighbor, Doran Ruth MacKenzie, who thought the same thing.
She then noticed smoke coming out from under a door jamb. MacKenzie pulled the fire alarm and together they helped their neighbors out of the building as firefighters arrived.
Jowers moved back into the building after it was rebuilt.
It's been a tough year for Jowers, not being able to get out to visit her neighbors with doughnuts as much as she used to or walk to the market, but she can now add "survived the 2020 coronavirus pandemic" to her long "been there, done that" list.
Mae's advice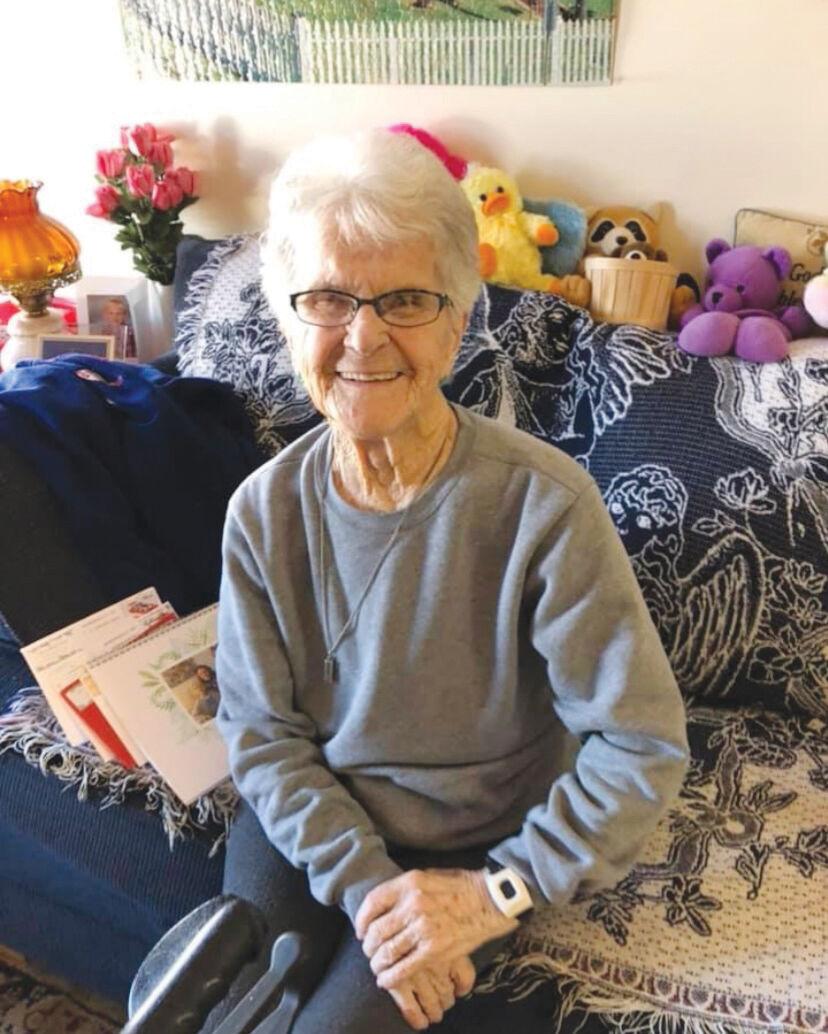 Jowers had some words of wisdom to think about as the community came out to wish her a happy birthday.
On how things have changed:
"There is a loss of respect and compassion for others now, compared to when I was younger."
On turning 100:
"Thank God I'm still alive and can do what I want."