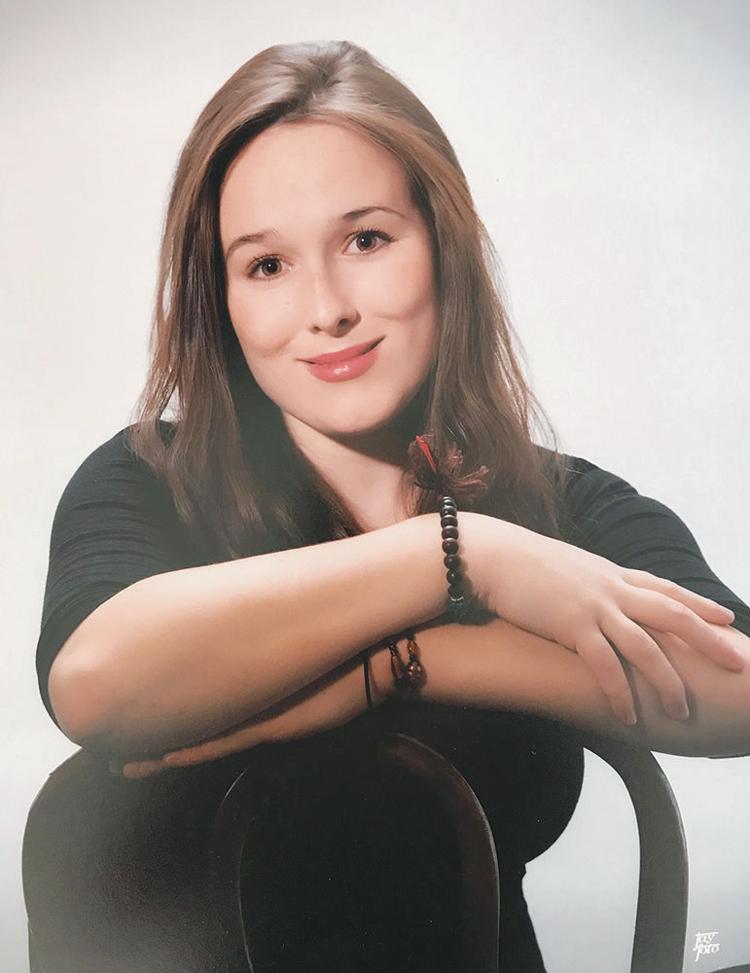 Jenna's Promise, the organization launched by the parents of a Johnson woman who died last year from an opioid overdose, has opened a new recovery house for women who have suffered from many of the travails that befall those with substance use disorder.
In announcing the opening, U.S. Attorney for Vermont Christina Nolan said the recovery house will be for women with "complex trauma histories," such as domestic and sexual violence and human trafficking, many of whom also suffer from drug addiction.
"To our knowledge, a recovery program of this breadth is the first of its kind in the country, and certainly we believe it's the first of its kind in Vermont," Nolan said in a recent Zoom meeting that included Greg and Dawn Tatro, Jenna's parents, as well as a slate of local, state and federal officials, including Congressman Peter Welch and staffers for Sens. Patrick Leahy and Bernie Sanders.
The house is located in Lamoille County, but its location is being kept secret to protect the people staying there.
Nolan said the concept of such a place began during discussions by the Vermont Human Trafficking Task Force — run jointly by the offices of the U.S. Attorney and the Vermont Attorney General — which identified a gap in services for women recovering from addiction as well as violence and trauma. She said a place in Vermont was needed with "wraparound services" like mental health, educational and vocational training, job hunting and housing.
When discussions like these met the folks from Jenna's Promise, as well as the myriad partnerships it has struck in the past 21 months in recovery, law enforcement and restorative justice circles, it didn't take long for action. Jenna's Promise already had a recovery house on its to-do list, along with its other projects — a community center in an old church and a coffee house staffed by people in recovery, with sober living upstairs, all in the Tatros' hometown of Johnson.
Nolan marveled it all came together in a matter of months.
"Doesn't this underscore how special Vermont is?" Nolan said. "Vermonters come together across disciplines to save lives. As this new program exemplifies, here in the Green Mountain State, we take care of each other. Here, we recognize that violence against women and the drug addiction crisis, like all challenging problems, requires a holistic multidisciplinary approach."
Another thing that sets this aside from other safe havens is the partnership with law enforcement. Nolan said the people behind the recovery house "focus like a laser" on providing safety for the women staying there.
"The home will be a sanctuary that is impenetrable by those who would exploit and abuse," Nolan said.
Congressman Peter Welch noted that with Nolan, Attorney General TJ Donovan and Lamoille County Sheriff Roger Marcoux on board, "It's so inspiring to me to see the leaders of our law enforcement community being leaders in our recovery community."
Marcoux and Nolan said the coronavirus pandemic has only made a bad opioid situation worse, especially in the first couple of months, when people were shut indoors without their usual access to recovery services. Marcoux said that, as of the end of September, there were 109 opioid-related overdoses in Vermont, nearly a 25 percent increase. The last three-year average through that time span is 87 deaths, with 82 last year.
"I believe that Lamoille County will have an above average overdose rate for 2020," he said.
Welch also said that the marquee names from Washington and Montpelier were able to "play the small role" because of the large roles the Tatros played.
Donovan drew a parallel between the shame and trauma that people struggling to break an addiction experience and the trauma and pain the Tatros feel about Jenna's death — both the mom and dad, but her brother, too. Greg Tatro, in particular, had a turnaround in his feelings about drug addicts because of his daughter, and now will tell anyone who listens that addiction is a disease, dispel anyone whispering otherwise of that belief.
"The best definition of shame that I've ever heard is that it's a disease someone's soul," Donovan said. "To have this house as a place of redemption, of hope, is incredibly powerful."