Jay Orost
File photo by Tommy Gardner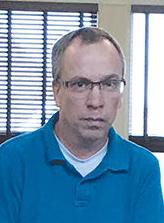 As featured on
A Johnson man who pleaded guilty three years ago to a half-dozen criminal charges related to child sexual abuse, and who later withdrew that plea after firing his second lawyer, is having his case presented before a jury this week.
Face masks are mandatory, and appropriate social distancing must be practiced, at all locations. Please email or call us with questions, news or updates.
Local & Social
Social Media Advertising - Sponsored Local Content
Connect With Us
News, arts, events, community and more from the Vermont Community Newspaper Group.
Signup For Our Newsletter
Our weekly newsletters deliver the latest headlines, upcoming events and local information — straight from the newsroom!