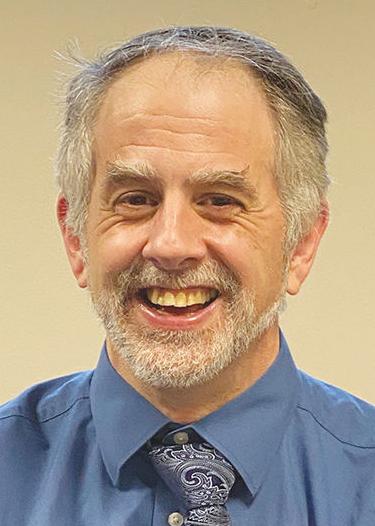 Jeffrey Hebert has been named chief financial officer at Copley Hospital in Morrisville.
"Jeff brings a tremendous amount of finance experience, having previously been the CFO at Gifford Health Care (in Randolph), and is very familiar with the community and the Green Mountain Care Board," said Copley CEO Joseph Woodin.
Hebert started his new job last week.
Hebert arrives at a challenging team, Woodin said, citing the COVID-19 pandemic and Copley's operating loss of $2.2 million in fiscal year 2019.
Hebert wants to be part of the team that gets Copley back on track, Woodin said.
"Prior to the pandemic, we were looking at areas that could potentially have a positive financial impact on the hospital. This situation has set us back a few steps, but we will prevail," Woodin said.
Hebert has more than 15 years of health care finance experience. Most recently, he was CFO for Littleton Regional Healthcare in New Hampshire, and before that was CFO of Gifford Health Care. He also worked at Central Vermont Medical Center in Berlin and UVM Medical Center Burlington in a variety of roles, including quality management analyst, financial manager, senior reimbursement analyst and controller.
At Gifford Health Care, Hebert helped bring quality and costs in line, making the hospital one of the most successful and innovative in New England.
"Jeff's financial leadership and knowledge helped contribute to achieving an operating revenue that put Gifford in the black. His expertise will be an asset to Copley," Woodin said.
Hebert studied engineering at Wentworth Institute in Boston, earned a bachelor's degree in statistics and mathematics at the University of Vermont, and holds a master's degree in administration and management from St. Michael's College in Colchester.
He's a native Vermonter who grew up in Barre. He and his wife live in Waterbury.