Growing up on the West Side of Chicago in the late 1990s, Arshay Cooper had to walk like he was on a chessboard, past the turfs of no fewer than a dozen gangs on his way to Manley High School. Life was violent and teachers intoned a chilling statistic: one in three boys on the West Side wouldn't see their 18th birthday.
Like many teens, Cooper and some of his classmates turned to sport for an escape, but theirs was an unlikely pursuit in an almost all-Black neighborhood: crew.
They constituted the first African American high school rowing team in the country. Those teens, and the versions of themselves 20 years later, are the subject of last year's documentary "A Most Beautiful Thing," based on Cooper's book of the same name.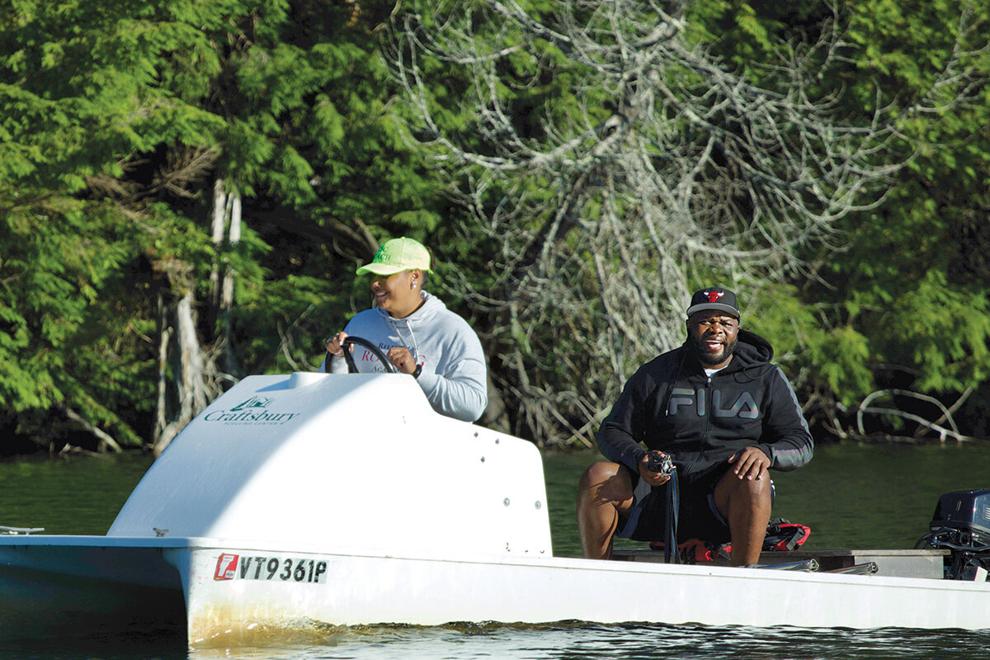 Cooper recently brought a group of 10 athletes of color from various big cities — Dallas, Detroit, Oakland, Newark, D.C. and Cincinnati — to an annual rowing camp at the Craftsbury Outdoor Center and toured the Concept2 factory in Morrisville, which creates the rowing machines that whipped the boys — and later, the late-30s versions of themselves — into shape.
"We can measure the sport one way, and that's by medals, because you have to be fast, right?" Cooper said in an interview this week. "But more times, you see that, just to get a chance to overcome the fear of water or something in their neighborhood, and to make a commitment to one another when they didn't like each other at first, those are big wins."
Cooper might as well be talking in two planes at this point, as much about the adult work he has done as a coach, motivational speaker and guidance counselor as the way he and his classmates had to overcome their fears when they were kids, when some of his fellow rowers indeed didn't make it to adulthood.
Escape on the water
"Rowing was stronger than the gangs, and that was a powerful thing."
That's a line spoken near the beginning of "A Most Beautiful Thing," uttered after a statistic showed the comparative rates of post-traumatic stress disorder suffered by combat veterans and the rates experienced by inner city life — 25 percent versus 45 percent.
Alvin Ross, one of the main group of five Manley High alumni that forms the narrative core throughout the 20 years covered by the documentary, was already in a gang by the time a white stock trader named Ken Alpart came to the West Side to start a high school crew team. Ross left that gang to be part of a new team that had to work together to get things done, because in crew, no one rows alone.
The very presence of a white man in that part of the city was eye-popping enough. The fact that about 8-10 Black boys from various gang-controlled parts of the West Side coalesced around such a traditionally white sport was historic.
Cooper said the traditional athletic outlets for inner city kids held no interest for him.
"I couldn't play football because it triggered a lot of trauma, because in school you hear gunshots, and you can't sleep, and all I kept thinking about is someone's trying to hurt me," he said. "And basketball's just a trash-talking sport."
Without spoiling too much of Manley's initial foray into rowing, it was a mixed outcome, but only if measured in gold medals. Alpart recalls his realization years after the boys left high school that the core group of rowers ended up, to a man, being entrepreneurs and leaders in their community — albeit with a couple of brushes with gangs and prison.
The meat of the movie, and the very logistical reason for making it, comes 20 years later, when the 2018 versions of Cooper, Ross, Malcolm and Ray "Pookie G" Hawkins, and Preston Grandberry, get back together to race the 1,000 meters in the Chicago Sprints, in order to spark some hope in the city youth.
The C2 connection
First, though, they had to get back into shape. And to do that, Cooper enlisted a little help from a small company in Morrisville.
Josh Carlson has been working at Concept2 since 1996, right after he graduated college. He fielded the first call from Cooper, who said he'd found Carlson off a simple Google search.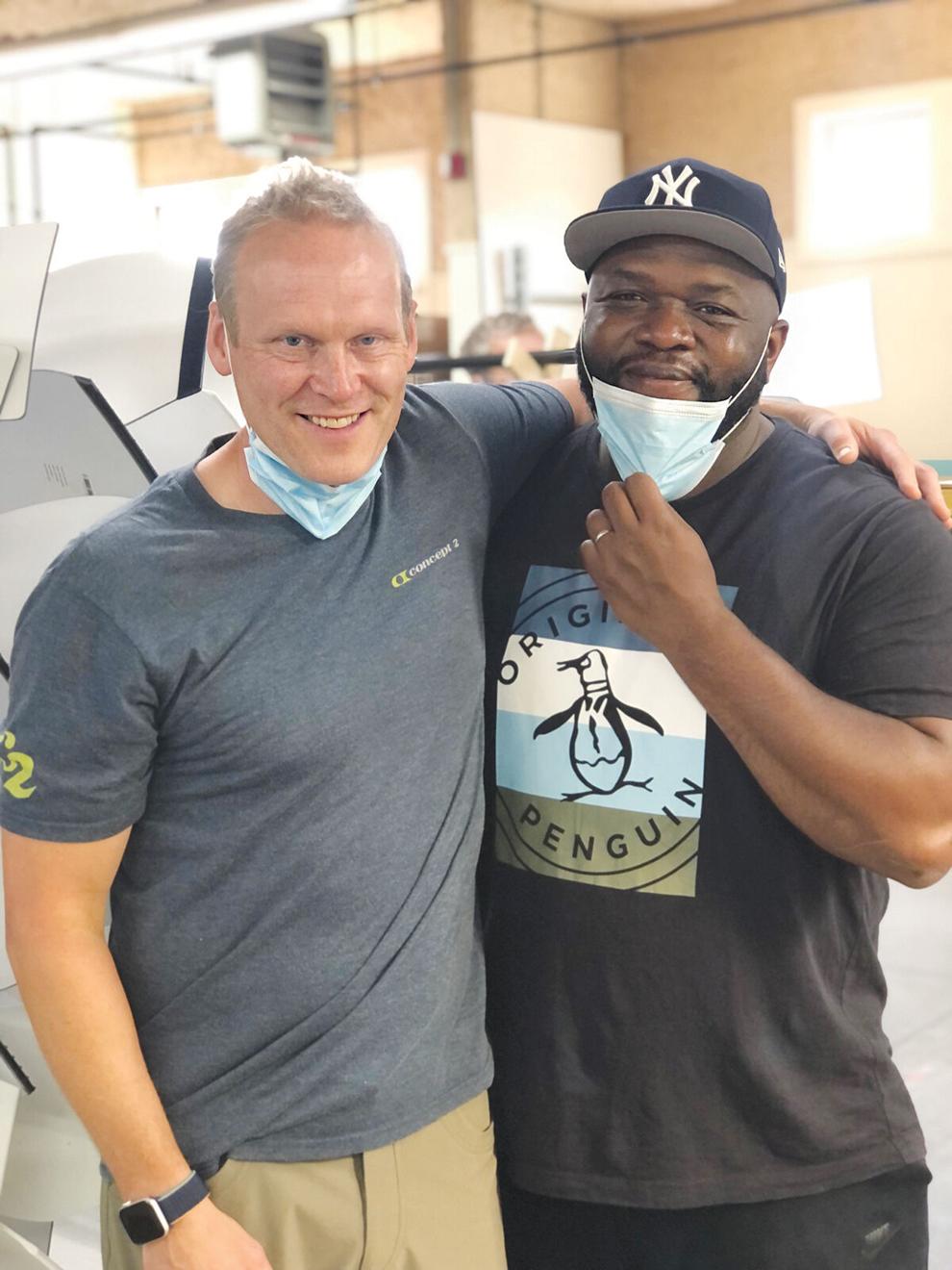 Cooper had moved to New York City and wanted to do a program with the city's youth but didn't have the equipment — rowing is an expensive sport, and even if inner city rowers can get equipment, it's rarely going to be the fastest or the newest.
Even indoor rowing machines aren't cheap.
"I called Josh and said, 'Hey man, I know it's a long shot, but there's this program, this mentorship with indoor rowing and we don't have a lot of resources. Do you think you can help me out?' And he just sent a bunch of stuff," Cooper said.
Carlson said he thinks Cooper found him because of a curriculum he wrote about teaching rowing in public school physical education classes. Cooper told him about his book.
"And then one day, out of the blue, the book showed up on my desk, and I'm like, 'Ah great, now I've gotta read the book,'" Carlson said.
He read it and bought four more copies to lend out to friends.
A friendship formed, and extended to the owners of Concept2, who also now own the Craftsbury Outdoor Center, a nifty marriage of machine creation and testing ground.
When Cooper came to visit Vermont the first time, Carlson lent a copy of the book to the principal at Peoples Academy in Morrisville, who enthusiastically scheduled Cooper to speak at the school. Cooper stayed with the Carlsons, the first time he stayed anywhere other than a hotel on a trip.
They talked about things that white people who grow up in Lamoille County rarely talk about, namely every aspect of Cooper's and his classmates' upbringings.
"I hate to say it, but I wouldn't be thinking about that kind of stuff without him," Carlson said. "I feel really lucky and fortunate that he kind of plunked down on my desk, so to speak."
History of racism
Cooper said his grandmother still talks about the smell of burning crosses, and he draws a direct line from Southern plantations to the West Side.
"They had all this untreated trauma, and our parents lost their parents to the trauma, and they turned to drugs or alcohol, whatever it may be," he said. "And there's all these structural limitations because of the color of their skin. They couldn't get loans, couldn't get mortgages, they were red-lined."
When that trauma was brought to places like Chicago's West Side, it was tough — still is tough, today, Cooper says — and an endless struggle to get out of. He said when the area YMCA shut down, all the kids "ran to the streets."
"You have the drug dealers come up and say, 'Hey, I'll get you your first pair of Jordans,'" he said. "Then rowing came."
"A Most Beautiful Thing" was supposed to be released in theaters and make the festival circuit. It had the bad fortune to be released in 2020, so it went straight to streaming, on Amazon Prime.
But something else happened in 2020: the killing of George Floyd. Did that bring more awareness to Cooper's story?
"Oh, that's a hell yeah, man," he said.
For one, more and more people started seeking out Black stories, whether woefully underreported historic events like the Tulsa race massacre of 1921, newer books like "How to Be an Antiracist," or the story of five friends who escaped the West Side of Chicago thanks to rowing.
Cooper said alumni rowers from the Harvard classes of 1963 and 1974 watched the documentary, knowing full well the resources they had, knowing they didn't have to row in basketball shorts and risk getting an oar grip stuck in them — a particularly harrowing and humorous event in the documentary.
Peaceful
Cooper said when his grandmother was young, there were no public swimming pools in Chicago to cool off in, other than ones that were three or four feet deep. Cooper said when the city started expanding the public pools in the 1960s and 1970s, there was a spike in drownings, because none of the inner-city kids had lessons.
He said the inner-city kids he works with are still making Titanic references and are wary of the water. That's the first step, getting over that fear.
In the documentary, Cooper notes that, on the West Side, the sounds were sirens, screams and gunshots but, on the water, it was silent. And, he said, that was the first time he felt peace, when the stress of the world just melted away and the rough edges smoothed out to a pencil-shaped boat making quiet ripples in the river.
That's a peacefulness he tries to instill in the kids he works with as they get introduced to rowing. When those 10 kids were in Craftsbury, they were initially a little scared of the rural quietude. But by the end, they didn't want to leave.
"They were able to see the stars at night," he said. "They were able to use the sport, not to get fast, but to meditate, and download that serenity and peace. It was such a joyful space for them."