An Elmore woman was fatally shot by her husband who then shot and killed himself early Monday morning in what police are calling a case of homicide stemming from domestic violence.
Lawrence Jay Kennedy, 61, shot his wife, Mary Lisa Kelley, 58, at their home on King Road, shortly before sunrise, and then turned the gun on himself, according to a preliminary investigation by Vermont State Police.
Police say Kelley called 911 shortly before 7 a.m. Monday, Nov. 29, saying that she and her husband were in the process of separating and Kennedy had threatened to harm her and destroy her belongings while she was at work.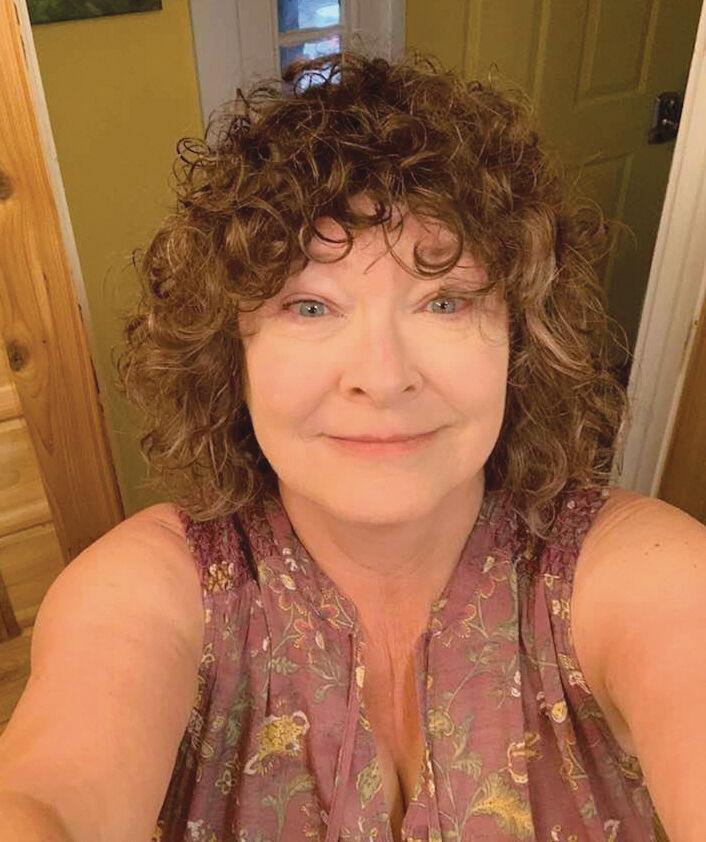 Then, the dispatcher who took the phone call heard a gunshot and Kelley became unresponsive to questions.
Police from Morristown and Stowe police departments, the Lamoille County Sheriff's Department and Vermont State Police rushed to the scene, where they found the two already dead inside the home, as well as the rifle Kennedy allegedly used to kill them both.
Police say Kelley died of a gunshot wound to the torso, and ruled it a homicide, while Kennedy's death was ruled a suicide, from a gunshot to the head.
The investigation is ongoing.
The victim and her killer
Kelley, who was more well known by her middle name Lisa, was a social worker with the Vermont Department for Children and Families, based in Morrisville. Prior to that, she worked for Green Mountain Support Services and was a Vermont educator for roughly two decades.
Kennedy, also more well known by his middle name, Jay, was a professional photographer who had taken class pictures for generations of Lamoille County-area students. He dedicated much of the past year collecting black and white "porch portraits" for a book.
Both were involved in Elmore's local government, Kelley as a justice of the peace and Kennedy as a member of the town's development review board.
During a special informational meeting Tuesday regarding next week's vote on school district mergers, town moderator Jon Gailmor called for a moment of silence before the meeting's start to honor the two community members.
"We've lost two well-known and well-loved members of our community, and I would like us to have a moment of silence to honor Lisa Kelly and Jay Kennedy," he said. "We need to help our loved ones harder than ever now."
Selectboard chair Caroline DeVore said the community was still digesting the news, which came as a shock.
"It's a tragedy for everyone," she said. "It's hitting the community hard. They were both well-known and touched a lot of lives."
In the days following the shootings, people flooded social media to share their memories of Kennedy.
"I just think it's a tragedy for both families and I will cherish the good memories I had of Jay Kennedy and his amazing ability to capture a photo," Katy Lanpher said in a message to the newspaper, after she had defended her positive memories of Kennedy, a sentiment shared by dozens of people posting to his Facebook page.
But some took them to task for lionizing a man who is being accused of murdering his wife.
"The fact of the matter is that his last act on Earth was deplorable, and many people will remember him for that, appropriately," Zoe Trimboli wrote on the News and Citizen Facebook page.
"Lisa was a warm, wonderful person. She was a friend, a mother, a grandmother and so much more to so many," Melody Shirley-Eldred wrote Monday on the News and Citizen's social media page. "She spent her entire life serving others and was the best advocate for the most vulnerable members of our community — even Jay."
Kennedy, a prolific sharer of images and text on Facebook, had often been candid about his depression.
Behind closed doors
Kennedy's and Kelley's forested home is on a picturesque road thrice removed from pavement, with nearby open fields affording panoramic views of Elmore Mountain.
Twenty-six hours after the initial 911 call, on Tuesday morning, the yellow and black police tape that previously sealed off the scene had been removed, save for a small piece still attached to a tree, flapping in the wind.
A friend of Kennedy's, Ray Earle, stopped in his contractor's truck and shared his thoughts on the incident. He said he had been at Kennedy's and Kelley's place a little less than a week prior to pick up a framed photograph Kennedy had taken in June of Earle's son holding up two big rainbow trout. He stopped by again late Sunday afternoon, and he said Kennedy's demeanor had completely changed.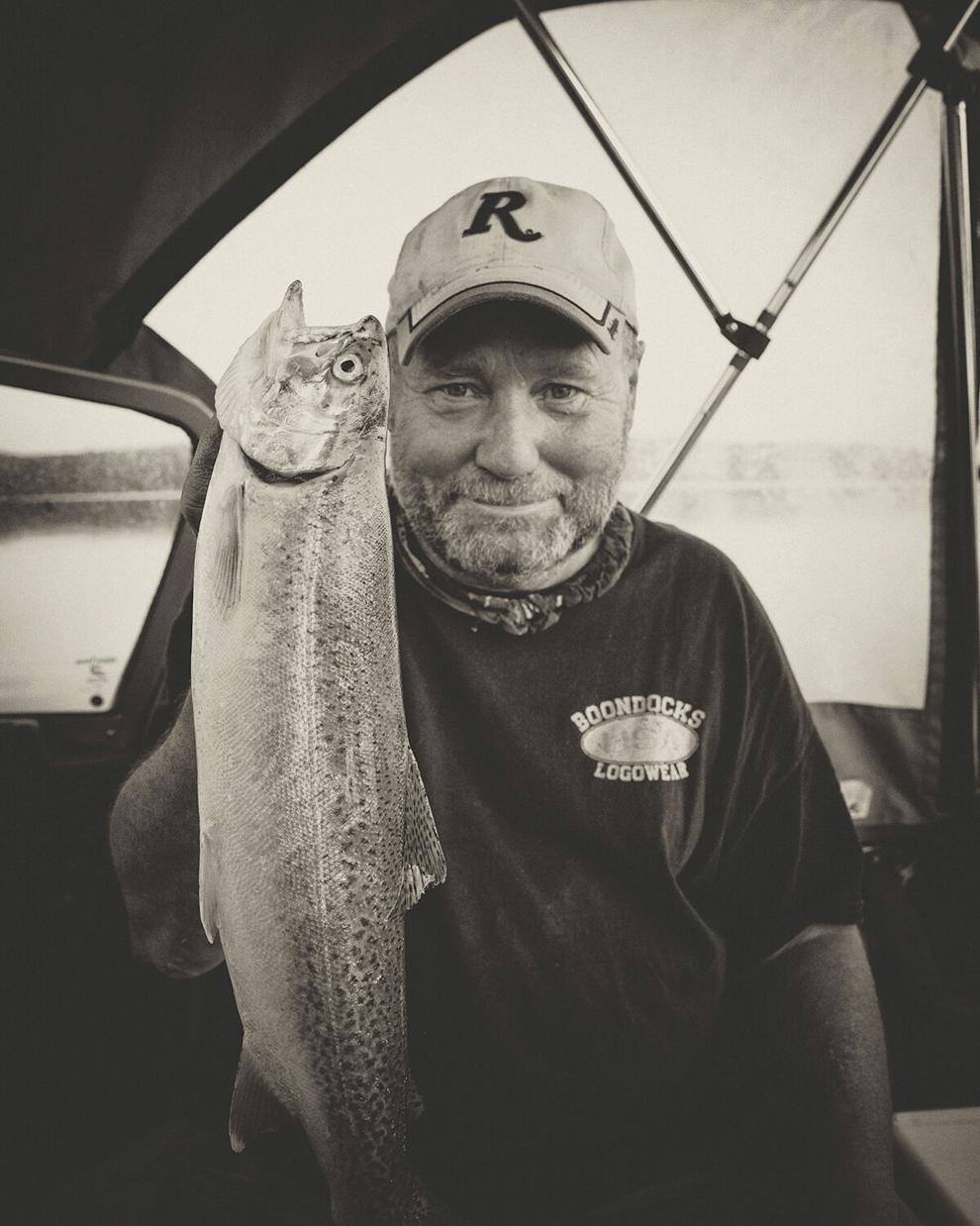 "He wasn't right. He had his hands in his pockets and whatnot. He was just real distraught," Earle said. "When (police) came over yesterday, they said, 'Yeah, you were probably the last person to see him alive.'"
Earle said he should have sensed something but acknowledged that's looking at the situation in hindsight. He had even planned on swinging by the King Road home Monday morning — he was working on a project up the road a bit — to pay Kennedy extra for the photos, because Kennedy had accidentally printed two of them. He said he was planning on stopping just before 7 a.m., almost the exact time the 911 call was placed.
Earle said the detectives told him they were relieved he hadn't pulled in at that moment, for his own safety. Earle, however, wonders. What if he could have stopped the shooting?
"He wouldn't have shot me," he said. "It might have stopped things."
Earle said he'd been friends with Kennedy for a long time, and knew Kennedy was upset that Kelley had told him she wanted a divorce. He said as soon as he saw the police in the driveway Monday morning, he knew immediately what had happened.
Riding in Earle's passenger seat was his co-worker, Travis Daigle. He said he knew Kelley because he had been part of the Department for Children and Families system as a youth, and Kelley had been his social worker.
"She was really nice," he said. "She actually got me out of DCF."
Becky Gonyea, the executive director of the Clarina Howard Nichols Center in Morrisville — an organization focused on helping people escape from domestic and sexual violence — said although domestic violence very rarely leads to killings, statistics show that more than half of homicides in Vermont are related to domestic violence.
"Things can escalate in a second, and we are not in those shoes, and we will never fully know what happened," Gonyea said, adding that her organization's mission is to look at things through a domestic violence victim's perspective, not the alleged perpetrator's.
Gonyea said Clarina staff were devastated to hear the news about the killing. They worked professionally with Kelley in her role as a social worker. She said the gregarious Kennedy was much more familiar to the general public, but Kelley was well known and highly regarded in human services circles.
"We want to honor her memory and carry on her legacy for being a fierce and dedicated advocate for children, and, just humanity," Gonyea said.
She said there are two keys to remember when it comes to domestic violence. First, there's always help available — the Clarina hotline number, available 24 hours a day, is 802-888-5256.
Second, while survivors can call for help, there is also a responsibility of the community to not ignore or dismiss reports of domestic violence in their neighborhoods.
"We want the community to know that if you're worried about your neighbor, talk to them, ask them if they're OK, tell them you believe them, tell them you support them. Give them the hotline number, whatever," Gonyea said. "As community members we have the obligation to check in on one another, and not turn a blind eye if we think someone is in harm's way."
Aaron Calvin contributed to this report.
This story was originally published on Nov. 29 at 11:24 a.m. It has been updated and republished with more information.