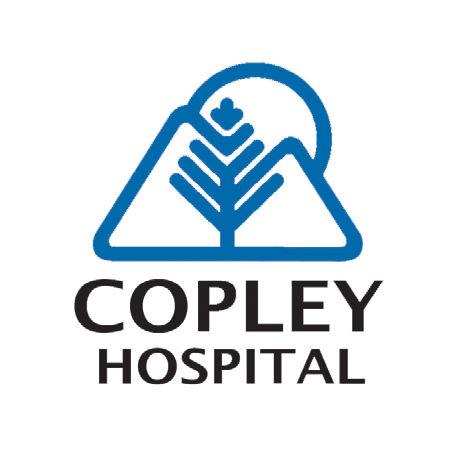 Copley Hospital in Morrisville is using a new test that can identify people who have developed COVID-19 antibodies.
Copley is the only health care facility in Vermont and one of a small number nationwide doing the testing, according to CEO Joe Woodin. Health care workers are the first to be offered tests, and Copley started a first round of voluntary testing for 535 employees early last week. 
Woodin hailed the tests as a game-changer that will help protect health care workers, and ultimately allow people who had the virus without symptoms to get back to work without fearing for their safety or jeopardizing others. 
"It's really valuable to know you have been infected and you have antibodies," Woodin said. "This is where the country's going."
The trial test hasn't been approved by the U.S. Food and Drug Administration, but the federal government has not objected to the trial.  
The state health commissioner says he supports Copley's program, but is concerned about the accuracy of the results.  
Current tests are inaccurate between 5 percent and 25 percent of the time, according to pathologist Catherine Antley, who's on staff at Copley Hospital. It's also useful only for currently infected with COVID-19.
In comparison, the serology test is useful for those who are asymptomatic, or had the virus and recovered. 
The test itself is simple: The nurse takes a finger prick of blood, and sets it on a test strip. Within 10 minutes, the results appear as a colored stripe — red for positive, pink for inconclusive, and white for negative. The tests cost about $14 apiece, Woodin said, compared to about $50 for the test being used primarily now.
The serology tests can also confirm results from the more widely used tests, which sometimes yield false negatives. They could help reveal the spread and scope of the disease, as well as present a more accurate picture of its fatality rate. 
The hospital has completed tests on about 40 staff members, said chief medical officer Don Dupuis. One individual has tested positive; six more are uncertain. All seven of those individuals were referred to get a conventional test to see if they currently carry the virus.
On April 1, the Food and Drug Administration offered emergency approval for the company Cellex to offer the tests, saying the benefits outweigh the potential risks. Copley received a shipment of tests from a Georgia company, RayBiotech, which has been granted approval to distribute some tests while the government reviews its application.
The tests have been rolled out effectively in China and South Korea, according to Antley, the pathologist. Initial studies show the test has an accuracy of between 80 and 90 percent.
The severity of the virus and its devastating impact worldwide should make people eager to try new approaches and methods, Dupuis said.  
"Is this going to be fantastic? Is this going to be a flop? We don't know," he said. "We have the opportunity to try, and so you gotta try." 
After all, he added, "there's only upside."