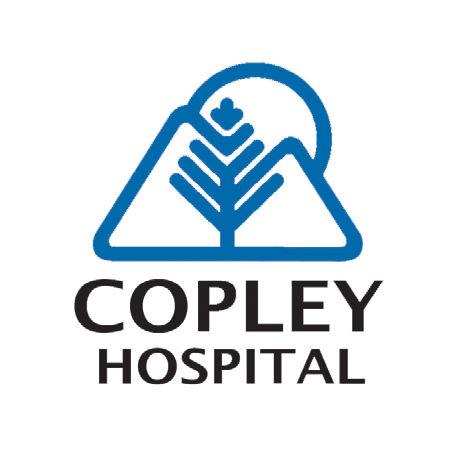 Looking at graphs that chart Copley Health Systems finances in recent years, the line sometimes looks like one of those electrocardiogram readouts, with jags of peaks and valleys.
Copley's new CEO, Joseph Woodin, wants to straighten that line out. He's been on the job three months now and he's operating under the shadow of one bankrupt hospital in Springfield, and another one — the Brattleboro Retreat — that may be heading that way.
"As we all know, personally, or if you have a business, if your finances aren't going in the right direction, everything changes. The whole discussion changes all of your hopes and aspirations," Woodin said during Copley's annual meeting, held Monday at Charlmont Restaurant in Morristown.
Copley's finances haven't been going in the right direction for some time, was Woodin's message Monday. The organization lost $2.3 million in the last fiscal year, its fourth annual budget deficit in a row. Looked at another way, Woodin said the hospital was over budget by more than $20,000 per pay period.
That deficit followed a $2.2 million loss the year before, a $378,000 loss the year before that, and an $85,000 loss the year before that.
And then there's five years ago, when the hospital ended the 2015 fiscal year with a $4 million surplus. That's a significant swing, and the state took notice, penalizing Copley for carrying such a surplus. Until now.
Woodin noted that the Green Mountain Care Board, which oversees health care in Vermont and controls the budgets and rates for its hospitals, allowed Copley a nearly 10 percent rate increase. That follows years of penalizing the hospital for not having its revenues and expenses aligned correctly for a hospital of its scale.
Woodin said Copley has historically had below-average rate increases, which contributed to some of the financial problems. He said he's happy for the "significant" rate increase allowance, and now the key is to parlay that into better financial health, but warned against getting used to it.
"It's not something we can go back to the state and ask for again and again," he said. "I always say to folks, give me an average opportunity, and hopefully I'll deliver above-average results."
Woodin was CEO and president of Gifford Medical Center in Randolph from 1999 to 2016, and came back to Vermont after stints at hospitals in Martha's Vineyard and Alaska.
During his time at Gifford, the medical center's revenues increased 600 percent and it had major expansions, Copley officials said last fall when announcing Woodin's hiring.
Woodin said Monday he prefers to look at data through a long lens, instead of getting excited about one good number, or being dismayed about one bad one.
"Whatever we've been doing, let's stop doing that and try something different or more dramatic or just a different approach," he said.
Finances aside, Woodin pointed to some good trends. One is the hospital's case mix index, which Woodin described as "sort of a calculated finance discussion about how sick" patients are.
"For us, our case mix index has actually been going through the roof. And that's actually a good thing," he said.
That's because it means Copley has been taking care of complicated ailments that in other years might have required transferring patients to other hospitals. Despite a sharp drop and rebound in the fall of 2017, Copley's case mix index has been steadily rising, second only to UVM Medical Center, according to data Woodin shared Monday.
"That's quite good, and shows we have a really competent staff," he said.
And, Woodin said, it shows in patient satisfaction surveys, so much that when he was at Gifford, people at "other hospitals would scratch their heads and say, 'What, is Copley rigging the system?'"
"I think everybody does a really nice job," he said. "They're great and have good listening skills. They're flexible. And the nurses, the physicians, the providers, all of the staff, they really get along to do what's best to the patients, and (that's why) our scores are great."