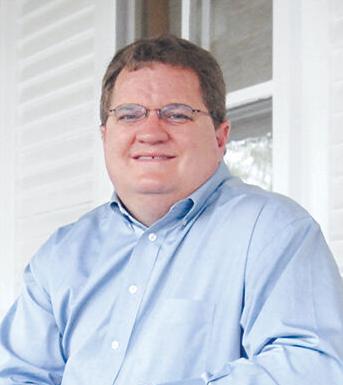 When Hyde Park resident Deanna French died in November, she was cremated and her family displayed her urn under the Christmas tree.
In January, they brought the urn to birthday parties for her great-granddaughters.
It wasn't until February that the family learned the horrifying truth — the ashes in the urn were not Deanna's.
"So, Mom was there for the birthday balloons and all this stuff and it wasn't mom at all," Deb French, Deanna's daughter, said. "This woman was really being cared for, and loved and looked at every day. We'd kiss our fingers and touch her urn. And it wasn't mom. It was this other lady."
According to the Vermont Secretary of State's Office of Professional Regulation, Morristown funeral director Mark Faith was responsible for mixing up the ashes of Deanna French with someone else's.
His license has been suspended.
It was the second time in less than a year he made such a mistake, investigators say.
Faith, owner of Faith Funeral Home on Brooklyn Street, was suspended March 29 following an investigation by the Office of Professional Regulation, which oversees funeral homes and funeral directors.
Other nearby funeral homes have had to step in and pick up the slack while Faith works to get his license reinstated.
Interviewed last week, Faith said the "situation was somewhat misconstrued," and he was confident of getting his license back "in a very short amount of time."
He said reporting on his license suspension would be tantamount to putting him out of business.
He did not, however, deny the claim.
"We apologized to them from the very beginning for this situation, so it is a punch in the gut to have this going on," Faith said. "I hate that this has to go public."
The investigation
According to the regulators' investigation report, Deanna French died Nov. 10, 2020, and was cremated at the Green Mountain Crematory in Northfield.
About a week after that, her son Aaron stopped by Faith Funeral Home to pick up his mother's ashes. He also asked for the cremation certificate — the family says he requested it numerous times — but Faith told them he would keep the certificate until the family decided to have burial, which both Frenches said seemed suspicious.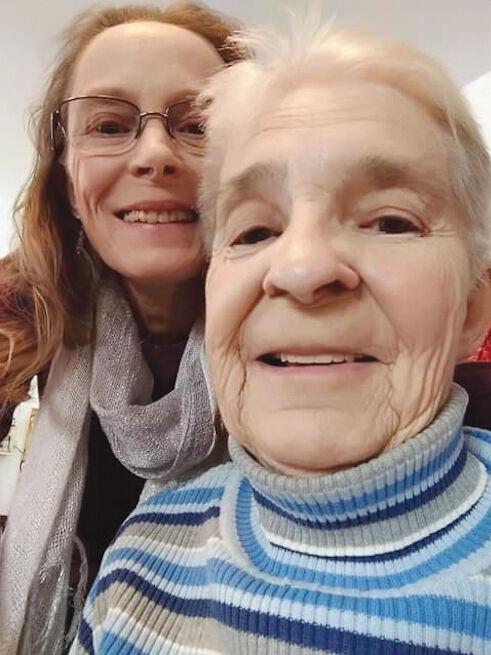 The day before Deanna's death, another woman died — she is identified only as "Deceased B" in the investigation — and her family also worked with Faith and the crematorium in Northfield.
When that other person's daughter came for the remains, Faith told her they had already been picked up by someone else.
That someone else was Aaron.
The investigator's report said the woman's daughter called every week inquiring about her mother's remains, and Faith gave her "conflicting information" about them. She even called Morristown Police Department, which determined it was not criminal.
However, when Faith was contacted by police, he admitted he must have given the remains to the wrong family and, in February, admitted it to the families.
Eventually, the remains were sorted out.
At least, that's the official record.
"They were both left doubting whether the remains they had were truly that of their family member," the report stated.
Deb French said she can never be certain.
"He's so disorganized, who the hell knows if there are more people they just couldn't prove," she said.
According to the investigation, this was the second time Faith mistakenly gave families the wrong ashes.
The report says he swapped remains nine months earlier, in January 2020.
That case remains under investigation.
Messy business
An investigator visited Faith Funeral Home on March 4 and found the office "extremely disorganized with papers strewn all over the surfaces, including the floor."
He noted between 30 and 35 boxes of cremated remains were stacked outside Faith's office.
"It's just piles and piles of paper. Piles from the floor up, and you have to walk by this to pick out an urn," Deb said.
She said when she and Aaron went to get things straightened out, she could see the cardboard box containing the other woman's ashes, sitting right on the desk with her name on it.
"That's not our business," Deb said. "That should not have been there for anybody to look at."
The investigator gave Faith 24 hours' notice before his March 4 visit to produce the file for both deceased. Faith was only able to produce one, according to the report.
Both Aaron and Deb said Faith seemed defensive and guarded, with Deb saying he "didn't make a damn bit of sense."
"It was really almost like a scripted story, like a 'this is my story and I'm sticking to it' kind of thing," Deb said.
"I walked away saying 'I don't know what the f—k he just said,'" Aaron recalled.
Faith told investigators that he was struggling to keep up, saying he had no employees and his business had increased during the pandemic.
He said he handles between 130-170 bodies a year, as a one-man show.
"It is quite a bit to do," Faith said last week. He added, though, that he doesn't think his allegedly messy workspace had anything to do with the accidental swapping of ashes on two occasions last year.
He said the two mistakes last year were the only times in 40 years as funeral director that he's accidentally given the wrong ashes to a family.
"We've changed the protocols quite a bit to ensure this will never happen again," he said.
Mistakes happen
Scott Gilligan, general counsel for the National Funeral Directors Association, said more people are cremated than buried in America, and is projected to be as high as 70 percent a decade from now.
Gilligan said with these increased numbers, there have been more mistakes, although it is a rarity — he did not have data available on how often.
Lawsuits are a rarity, too, maybe five a year, he said.
The problem is that it's all but impossible to determine if an urn of ashes belongs to a certain person because all the DNA "is cooked out" during the cremation process.
He said 38 states, including Vermont, have rules requiring a body be identified at a funeral home prior to cremation.
Still, there's a big difference between seeing a loved one for the last time in a casket before it gets buried and seeing an urn full of ashes with no discernably identifiable attributes.
"People do have doubts sometimes. 'How do I know this is my grandfather?'" Gilligan said.
Second chances?
Deb had a pendant made containing what she thought was her mother's ashes — Aaron said they even sprinkled in some of their father's ashes so Deanna and he could be together.
Deb said Faith reimbursed them for the necklace.
She wears the replaced pendant every day, but still has doubts about whose ashes are in it. She is thankful the mix-up was discovered and remedied during the winter, because the family is planning a Mother's Day burial of the urn.
She shudders to think what would have happened if the truth came out after that.
"I mean, that would have been gut wrenching, to take her back out of the earth to mess with what's supposed to be her resting place, next to my father," she said.
Added Aaron, "When we bury her, I want to be confident we are burying our mother's ashes."
Gilligan had not heard of Faith losing his license, but said he thinks it is generally possible for a funeral director who makes a mistake to make amends and maintain trust within the community.
"I think people realize mistakes do happen," he said.
Faith said he apologized to all of the parties involved, but said what he told them was personal.
"They seemed agreeable to that at that time, and understanding. Then it kind of turned around," he said.
Aaron, who is a registered nurse, said his licensure is regulated by the same state board that oversees funeral directors — in fact, when he received the email from the Office of Professional Regulation, he was initially worried someone was complaining about him.
He said he has heard the agency is good about putting people who get suspended on an action plan to clean up their practices and otherwise convince regulators they deserve a second chance.
"As long as he takes the right steps, I think Mark should be able to have a second chance," Aaron said.
Deb, however, doesn't think Faith should get his license reinstated.
"If I were him, I wouldn't be able to sleep at night," she said. "That's got to weigh on his conscience."