A social safety net doesn't come ready-made and available at your local hardware store. Instead, it's made by a variety of people at a variety of organizations, each of whom contribute a little bit of weave work to the net.
It helps if there's a centralized organization to take all that weaving and bring it all together and, last year, the pandemic produced such a group. The Lamoille Area Health and Human Services Command Center is a big-named central operating system that tackles a big conundrum: how to make sure the most vulnerable people in the area continue to get the help they need.
As she did last year, the group's head of outreach, Emily Rosenbaum, rounded up a dozen of these organizations to share what they've been up to in 2021.
Clarina Howard Nichols Center
This year marked the 40th for Lamoille County's organization dedicated to providing services for survivors of domestic and sexual violence. This year, Clarina supported 294 survivors, provided shelter for 40 of them and provided legal advocacy for 184 individuals. Always busy, the organization responded to 1,080 hotline calls.
Available 24 hours a day, the hotline number is 802-888-5256.
Executive director Becky Gonyea said the service became even more critical during the pandemic, as many survivors are more isolated than ever and are unable to reach out for assistance.
Shoshana Frieden, care coordinator at Copley Hospital, said of the group, "Clarina has provided immeasurable advocacy and support to patients in the emergency room who have been victims of domestic violence and sexual assault. We count on their expertise, knowledge, compassion and guidance."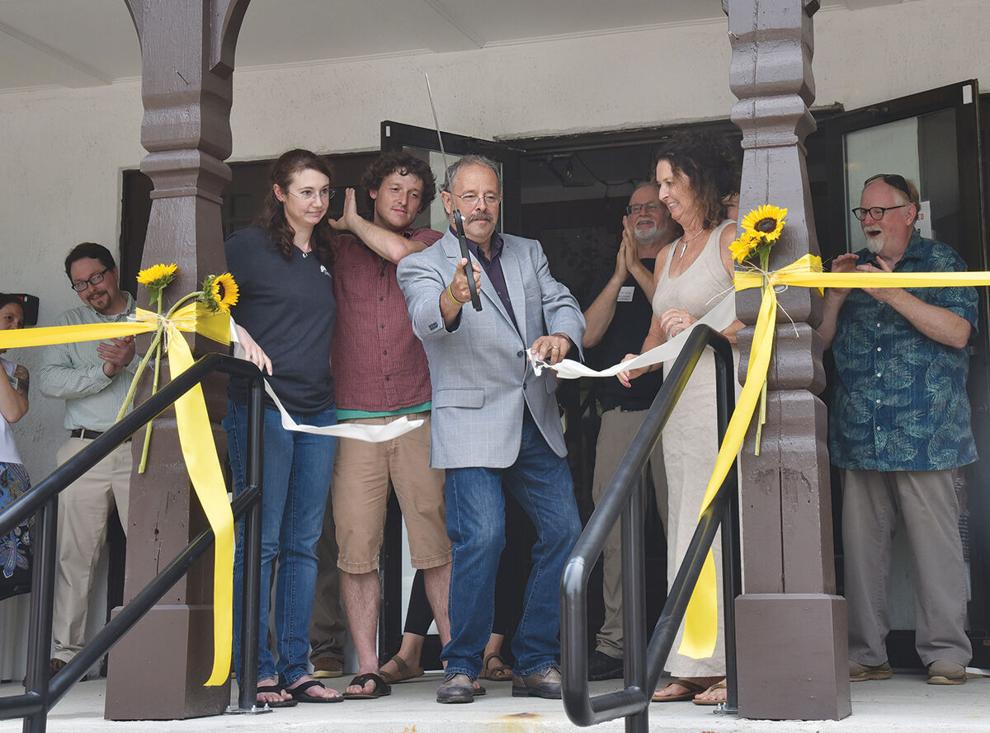 Jenna's Promise
Named after a Johnson woman who died of an opioid overdose in 2019, Jenna's Promise is a nonprofit organization in Johnson dedicated to helping those suffering from substance use disorders. Sort of a command center in and of itself, it offers recovery housing, rental assistance, workforce development and recovery coaching.
This year, Jenna's Promise provided housing support to 13 women and opened two recovery homes in Johnson. Its rental assistance program helped more than 100 people with rental assistance to access sober housing all over Vermont.
It also opened the JP's Promising Goods surplus store on Railroad Street. Next up is Jenna's Promise Café, set to open in the spring of 2022, with in-house roasted coffee.
The centerpiece of the organization, Jenna's House, had its grand opening this year, and offers satellite programs for the North Central Vermont Recovery Center, allowing it to offering things like health and wellness and Moms in Recovery programs.
Said one person who asked to remain nameless, "Jenna's Promise saved my life and gave me a home."
Green Mountain Support Services
As the county's agency dedicated to helping people with disabilities continue to live independent lives in their own homes, Green Mountain Support Services put together a "service coordinator challenge" that paired people from different teams, according to the agency's Casey Dewey.
"They were settled with a few fun tasks, crafty ones as well as some initiatives for change projects," Dewey said. "This was a great challenge that had some very exciting prizes and brought teams back together and helped people reconnect."
The agency's monthly healthy potluck gatherings to encourage healthy eating as well as socializing were able to continue virtually.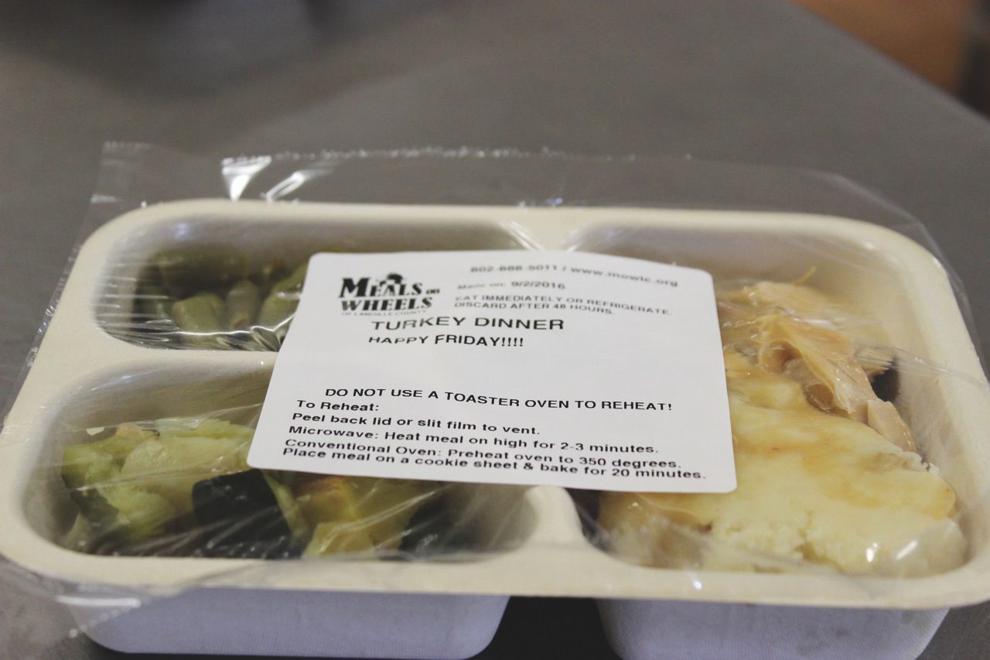 Meals on Wheels
The Lamoille County branch of the organization that delivers food to people in their homes moved into a new building that executive director Nicole Fournier Grisgraber said "provides peace, warmth, and good vibes."
Despite experiencing volunteer shortages in large numbers each month, Meals on Wheels opened community dining for the first time in over a year. It partnered with North Country Animal League and the Lamoille Community Food share, distributing pet food and food boxes once a month. And it added a second car and an additional delivery route.
The group's first meat pie fundraiser raised more than $1,000, and it received a Vermonters Feed Vermonter's grant to help buy more local foods.
All in all, Grisgraber said it was a "wildly successful year," in which 51,367 nutritious meals were made for nearly 400 older Vermonters.
One said, "Meals on Wheels helped me remain safe during the pandemic."
Healthy Lamoille Valley
Healthy Lamoille Valley saw more than 100 active coalition members — representing youth, parents, school, law enforcement, business, medical, mental health and recovery sectors — along with more than 500 students engaged in various prevention activities.
Some of those include: Live Your Why Collaborative Vacation Camp with River Arts, which served 50 youth; Timewise, a pilot program at Peoples Academy and Hazen Union that helps youth value their time; hosting cannabis policy round tables for law enforcement, lawmakers and local leaders; Vermont Kids Against Tobacco at Peoples Academy; and youth engagement opportunities around prevention at Craftsbury Academy and Lamoille Union.
Additionally, the organization awarded nine mini grants to support wellness in the region.
"When we can come together as a community to collectively prevent youth substance misuse, we are literally changing the course of our community for the better," said coordinator Jessica Bickford.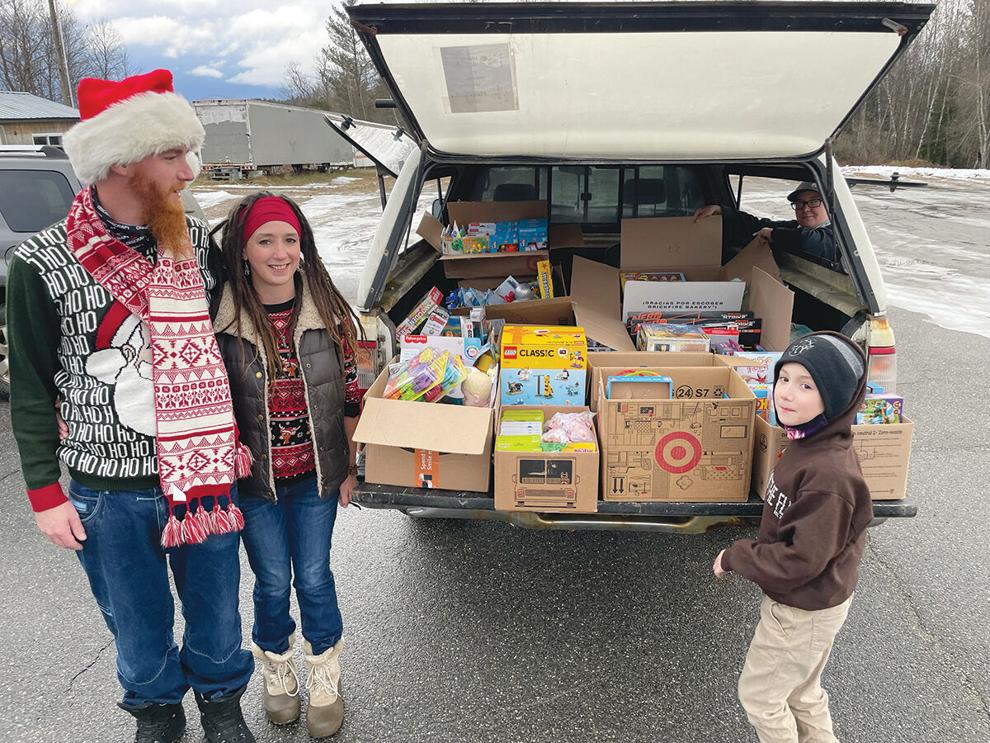 Lamoille Family Center
Lamoille Family Center got a lift from an Epic Promise Grant from Stowe Mountain Resort's parent corporation, Vail, and another grant from the Vermont Program for Quality in Health Care.
The center was able to distribute more than $12,000 worth of hardware such as iPads and Wi-Fi boosters to help residents break through the technology barrier and have continued access to services and programs.
The Send Kids to Camp program offered over 90 summer camp scholarships to local kids.
Looking forward, the center signed inked an agreement with six other health and human service non-profits to plan and open a new therapeutic child care center.
The center bids goodbye to executive director, and former lawmaker, Floyd Nease, as Carol Lang-Godin, the center's former early childhood programs manager, prepares step into the role in January.
"The center's staff has been the backbone of the organization over the past two years, modelling true resilience in a time demanding great flexibility," Nease said.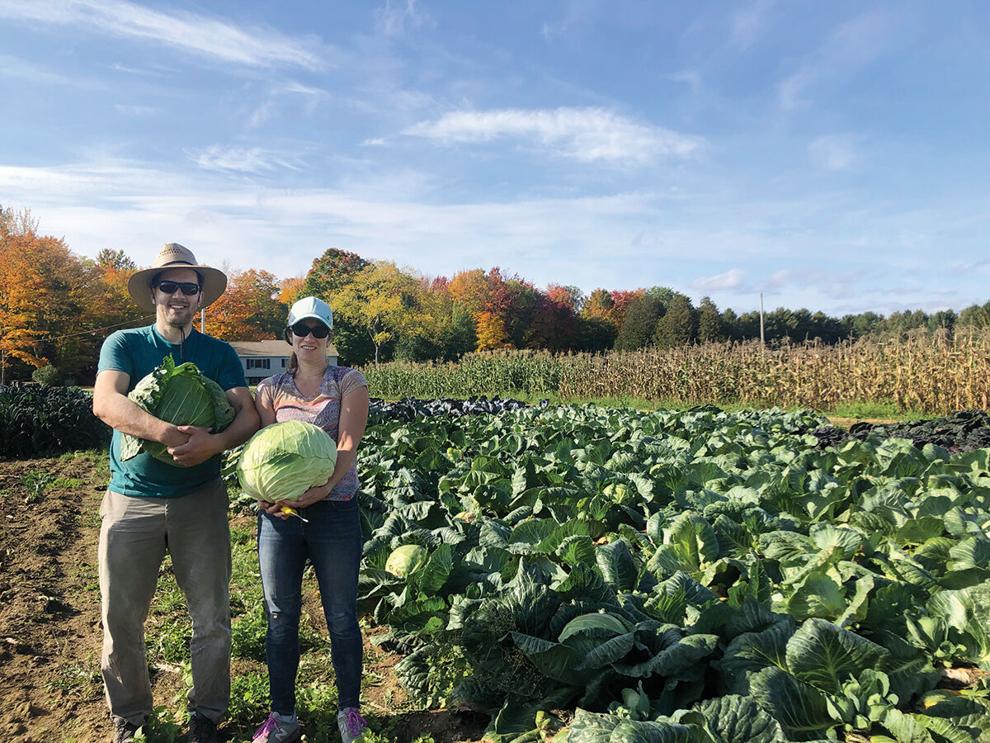 Salvation Farms
Salvation Farms' Lamoille Valley gleaning program moved into the newly renovated United Way's downtown Morrisville barn and collected more than 160,000 servings of locally grown, surplus produce from thirty farms and got it to three dozen different community-based food programs serving youth, seniors, and those who are food insecure.
Executive director Theresa Snow said more than 120 volunteers contributed more than 600 combined hours this year.
"The impact of the gleaning program is the result of our hardworking team and the endless commitment of our partner farms and food programs and the volunteers who all help lighten the load," Snow said.
Lamoille Community House
With a mission to "provide shelter, security, and hope to people experiencing homelessness, with dignity and kindness," Lamoille Community House provided people with beds and meals and helped them find more permanent housing and connect to various social services.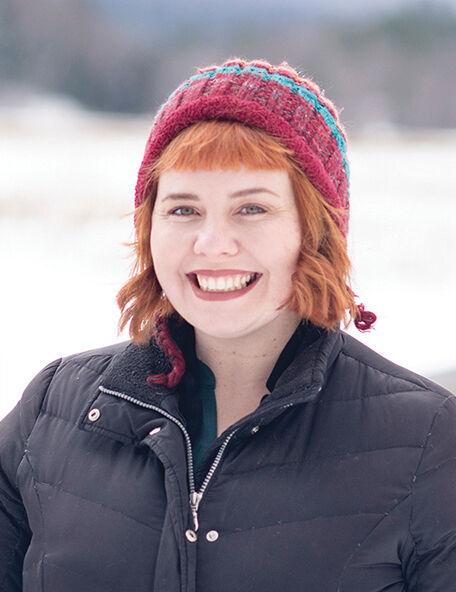 Executive director Kim Anetsberger said, during the pandemic, the organization expanded its services from operating an overnight-only seasonal warming shelter to providing outreach at three hotels and keeping its shelter doors open 24 hours a day.
She said it went from serving 30-40 people per winter prior to the pandemic, to serving 261 people this year, 58 of whom are children. It is working to create a year-round shelter facility, which would include a community center for guests and locals to access services and technology.
A shelter guest, who recently celebrated her 60th birthday in the shelter, said, "I slept in my car for four nights and couldn't do it anymore, and then I came here. And I'm so glad you are here. It really saved me."
United Way of Lamoille County
United Way offered $35,500 in emergency financial assistance, due to the COVID-19 or economic crisis, to over 600 community residents, said executive director Ellen Hill.
The group's New Foundations two-year housing program, which bridges the gap from homelessness to permanent housing and fills it with help with transportation, life skills, financial education and health insurance navigation, hosted 15 people, including eight children. The program allowed one "graduate" to buy a home and four others to find stable housing. Another completed her nursing training, one found work at a law firm and others are pursuing degrees.
Its community firewood program saw 62 cords of firewood distributed to people needing it to heat their homes. Wood was blocked and split by the power of 133 volunteers who offered 458 hours of service.
"Through a year punched with social distancing and constant unknowns, it's evident that we are stronger when we come together to help one another," Hill said. "Fueled by the power of our people, businesses, faith community, nonprofits and our public officials, we are building bridges to connect people and resources and growing our collective capacity. There is more work to do, and we all have the power to make a difference."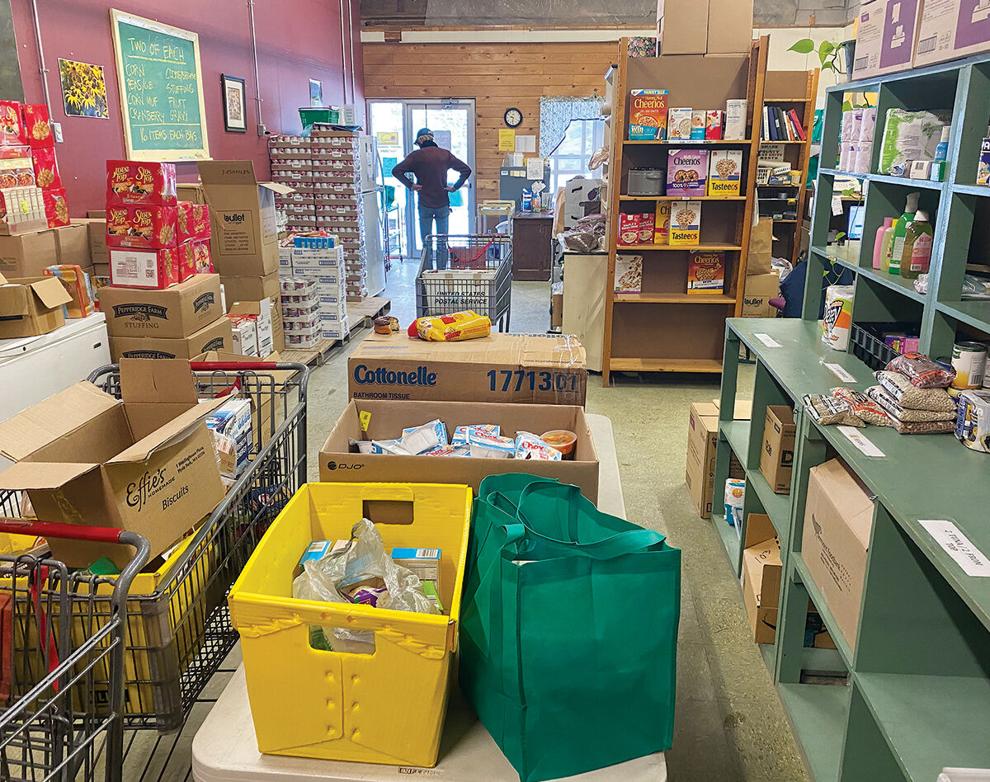 Lamoille Community Food Share
The area food shelf has seen a 41 percent increase in the number of visits compared to pre-pandemic numbers, according to outreach manager Susan Rousselle.
She said community support allowed the food share to keep its doors open six mornings a week, and keep the shelves stocked. There's been increased emphasis on supporting local stores and farms and more things like personal care items and household supplies.
The organization worked with Capstone Community Action to distribute 200-250 prepared meals weekly.
"I've always known that Lamoille County was a special place to live, but never did I imagine the extent to which we would all need to come together to prove it," Rousselle said. "The partnerships we have established, the collaboration it has taken, and the strength that has been shown has enriched all of our lives."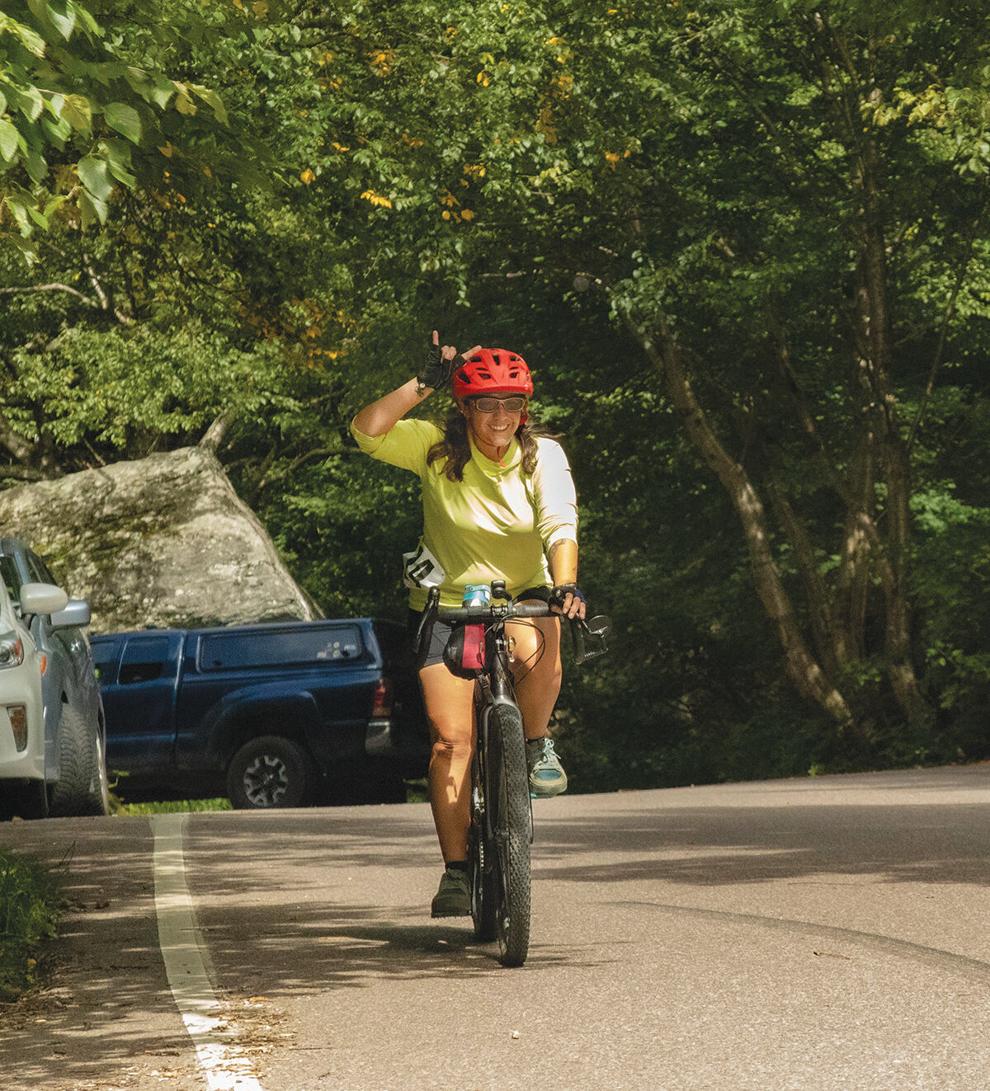 Lamoille Restorative Center
The restorative center helped more than 700 people from across the region, which includes all of Lamoille County and in the five towns in the Hardwick school district. It expanded its employment related services for young people ages 16-24 and expanded its school engagement services — formerly called truancy.
The center now employs a school engagement specialist for each of the three supervisory districts in the region, who work with all the schools "to build bridges between students and their families, and the schools," said outreach director Carol Maloney.
She said 80 percent of the students at one middle showed improvement in attendance because of the center's involvement.
The center's Jump on Board for Success program added a second professional to help young people set and work toward employment goals.
Lamoille Health Partners
Community Health Services of Lamoille Valley this year rebranded as Lamoille Health Partners, and further aligned the various health care services under its umbrella: pediatrics and family medicine, dental care, behavioral health and wellness and pharmacy services. It partnered with the Vermont Department of Health to provide thousands of COVID tests and vaccinations.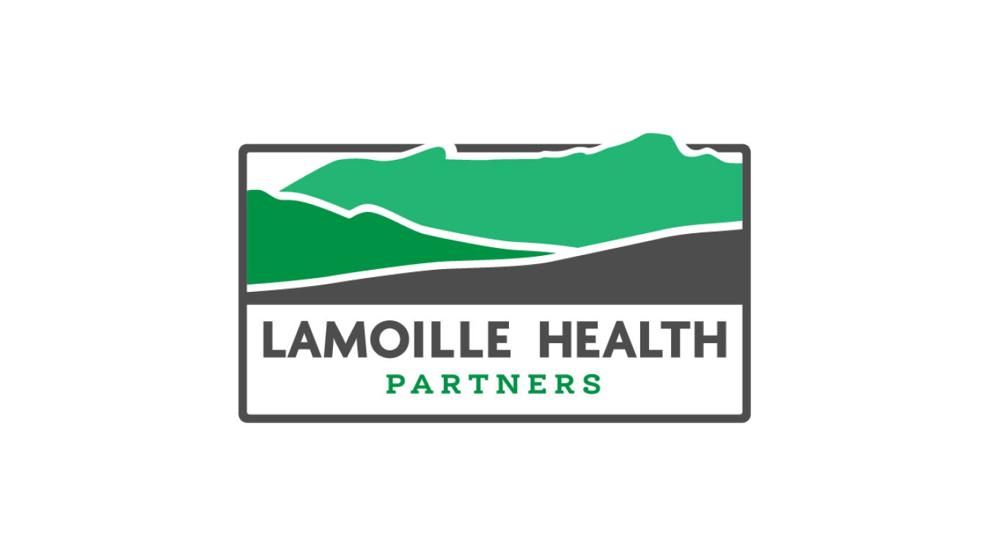 The mission of its Lamoille Health Collaborative aims to expand access to, integrate and improve the quality of essential health care services, focusing initially on pregnant women with complex needs.
The group will also be focusing on zero suicide and substance use.
"The Lamoille Health Collaborative was founded on the principle that with the power of many, we can improve our health ecosystem for the benefit of all," CEO Stuart May said.