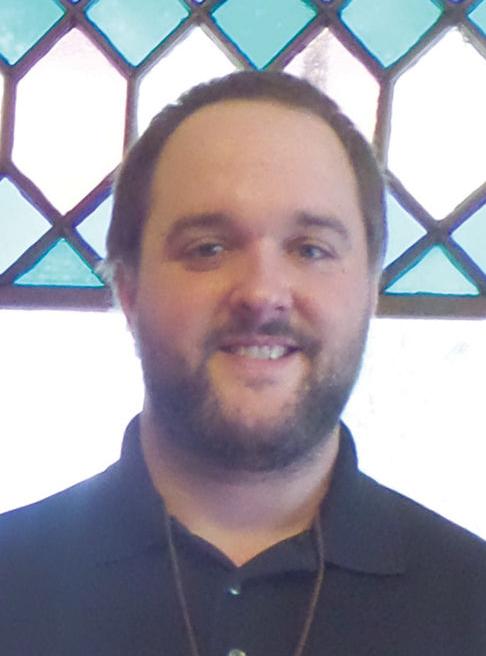 The congregation and staff of St. John the Baptist Episcopal Church in Hardwick welcomes Jonathan Ross of Danville, who is joining the church as a deacon intern.
Jonathan, who is in the process of becoming ordained as a vocational deacon, will be participating in all church activities, mentored by a group of parishioners who will act as companions and guides during this key learning experience. He also attends a New England-wide study group for those pursuing the role of deacon.
Jonathan lives in West Danville with his wife, Chelsea, and his 2-year-old daughter, Oliviah. For the last eight years, he has been a member of St. Peter's Episcopal Church in Lyndonville. Before that, while in college, he was the choir director at the Church of the Holy Spirit in Plymouth, N.H. He grew up as a member of the Church of the Good Shepherd in Barre.
Jonathan works in the Barre office of the family services division of the Vermont Department for Children and Families. An avid outdoorsman, he enjoys hiking, camping, fishing and hunting.
In the Episcopal Church, deacons exercise "a special ministry of servanthood" directly under their bishop, serving all people and especially those in need. During worship, they proclaim the gospel, lead intercessional prayers, and wait at the communion table, basically acting as sacred messengers, agents and attendants. In the 20th century, the order of deacons has emphasized social care and service.