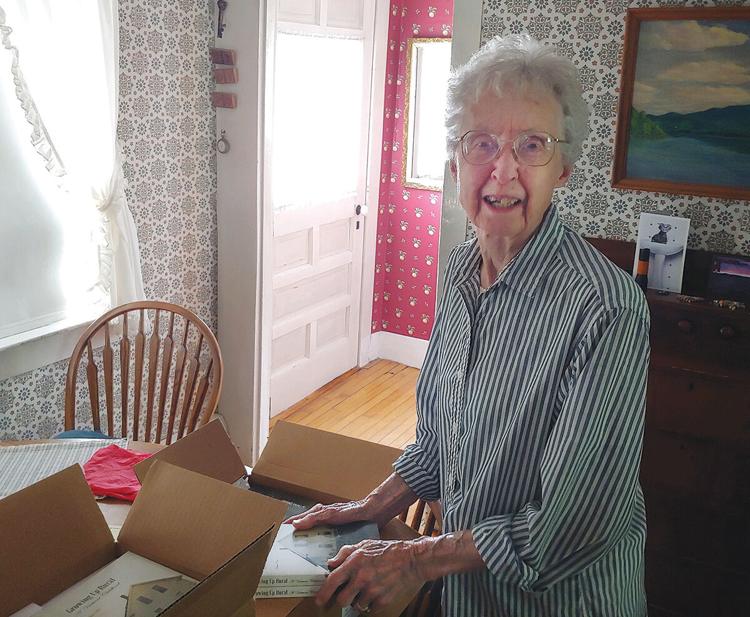 Lorna Quimby recalls simpler times in her memoir, "Growing Up Rural: A Vermont Childhood." In two volumes, Quimby shares stories of life on an isolated dairy farm in Peacham during the Great Depression.
Illustrated with photographs from the author's personal collection and sketches drawn specifically for this project, "Growing Up Rural" offers a look at a time when baking and heating were done with wood, farmers worked the land with draft horses full of personality, and children walked to the nearest one-room school. Filled with humor, Quimby's memoir is based on the monthly columns she wrote for the Danville North Star from 1995 to 2019.
In the first volume, readers meet Maw, Dad, Lorna's four sisters, her beloved grandmother. It covers the daily and seasonal routines of life close to the land and special events such as visits from family and neighbors, and the courtships and weddings of older sisters.
In the second volume, the author's world expanded as she began to help her father on the farm, started school and encountered the benefits and pains of medicine and dentistry before culminating with the celebration of her parents' silver anniversary on the eve of World War II.
Quimby is also the author of "Peacham Academy, 1795-1971," as well as several articles published in Vermont History. She holds a bachelor's degree from NVU-Lyndon and was Peacham's town clerk for several decades. In retirement, she was president of the Peacham Historical Association.
Quimby's daughter, Katherine Quimby Johnson, is the Cambridge correspondent for the News & Citizen.
"Growing Up Rural" is for sale by mail-order only. Checks or money orders for $25.02 may be mailed to Lorna Quimby, P.O. Box 2, Peacham, VT 05862. The price includes both volumes, sales tax, and shipping and handling.