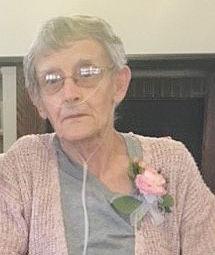 Sandra J. Bowen, 74, of Morrisville died peacefully at The Manor nursing home on June 27, 2020.
She was born in Burlington April 26, 1946, daughter of Hilary Rooney and Madeline Trapps Fletcher Rooney.
Sandy worked as a housekeeper at Trapp Family Lodge and owned and operated a store in Albany. She was also very involved with the Lanpher Memorial Library in Hyde Park.
Survivors include her grandchildren, Scott Nelson and partner Danielle Plante of Morrisville, Hilary Braun and partner Kyle Johnson of Morrisville, and Jason Herman and partner Melissa Herman of Brownington; a daughter, Penny Herman and partner Michael Herman of Brownington; her siblings, Barbara Warren and partner Marty Warren of Morrisville, Lee Hubbard and partner Richard Hubbard of Fairfax, and Alberta Harrington of Manchester; great-grandchildren Eva, Mason, Nora, Brianna and Kailee; and several cousins, nieces and nephews.
A daughter, Michalla "Micki" Bowen, died earlier, as did a grandson, Cory Nelson; a brother, Mick Rooney; and a sister, Betty Nolan.
A graveside service will be held Friday, July 17, at 1 p.m. at Jedediah Hyde Cemetery in Hyde Park.
In lieu of flowers, contributions may be made to Lamoille Area Cancer Network, 198 Farr Ave., Morrisville, VT 05661. Faith Funeral Home is assisting with arrangements. To send online condolences: faithfh.net.