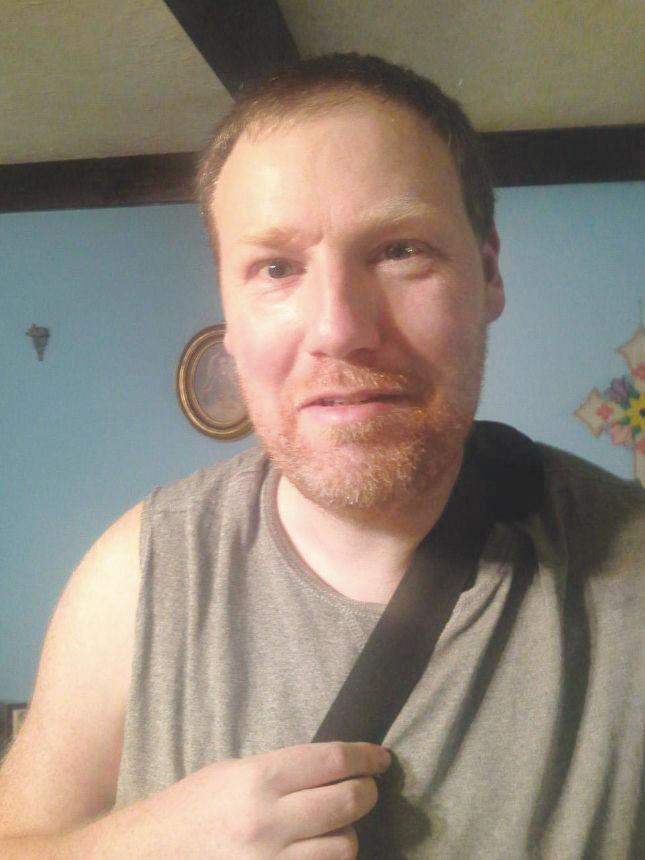 Robert C. Hammersmith, 47, of Manchester, N.H., died peacefully Saturday, Jan. 11, 2020, at Tufts Medical Center in Boston after a long, tough battle with heart failure.
He was born Feb. 1, 1972, in Portsmouth, Va., son of Craig Hammersmith and Barbara Jean King.
Robert used to love his job as doorman at Topnotch Resort and Spa in Stowe before his illness took over and he was forced to leave.
He enjoyed going to zoos and aquariums. He had an infinite love of animals and nature. His favorite was his furry daughter, his mini-dachshund Molly. He also loved word puzzles and TV.
Survivors include his father, Craig Hammersmith of Defiance, Ohio; his stepfather, Tom Washburn of Wolcott; his wife, Tania Hammersmith of Manchester, N.H.; his mother-in-law, Anna Jones of Bakersfield; a stepbrother, Eric Washburn; a stepsister, Tracy Washburn; a sister-in-law, Amy Nemeth; a brother-in-law, Maurice Jones III; a sister-in-law, Andrea Jones; many nieces and nephews, William, Eric, Jennah, Victoria, Rhianna, Destiny, Nicholas, Wesley, Blake, Ashley, Josh, Justin, Jacob, Heather, Jordan and Autumn; his great-nephew, Jeremy, and great-niece, Aleah; and many aunts, uncles and cousins.
His mother, Barbara Jean King, died earlier, as did a brother, Victor Brien; sister, Misty Ann; grandparents, Ralph and Molly King; grandparents-in-law, Stella and Amsten Brown and Phyllis Jones and Maurice Jones Sr.; and father-in-law, Maurice Jones, Jr.
A celebration of life will be held in late spring at the Belvidere Recreational Field in Belvidere, Vt., after a burial service at the Belvidere Cemetery. More details will follow.
Faith Funeral Home of Morrisville is assisting the family. To send online condolences: faithfh.net.