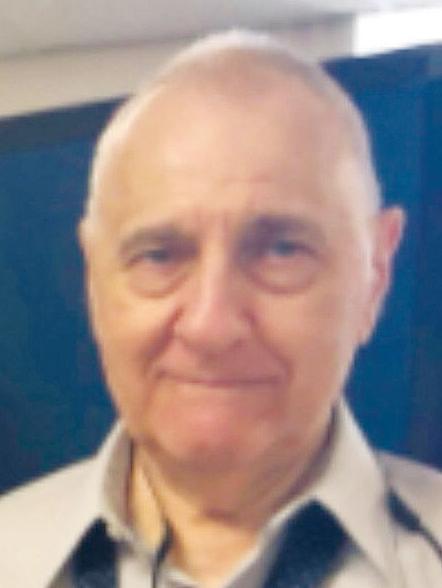 Robert Bruce "Bob" LaCroix, 72, of Selden, N.Y., formerly of St. Johnsbury, Vt., died peacefully at Good Shepherd Hospice on Sept. 9, 2019, after a battle with MDS leukemia.
He was born in Colchester Aug. 5, 1947, son of Bertha (Noel) and Richard A. LaCroix.
Robert loved printing. He took a printing class at Burlington High School, which led to a job at the News & Citizen in Morrisville. Eventually, in 1983, he bought the Cowles Press in St. Johnsbury.
Over the years Robert held many jobs and many volunteer positions, ranging from a policeman and a security officer to the Army Reserves. He was a member and president of the Rotary Club, a volunteer in his grandson's kindergarten classroom, a member of the Knights of Columbus, and a volunteer at Northern Vermont Regional Hospital. He was also a member of the ham radio association; ham radio was his passion.
Robert loved his family and had many friends and business associates. He will be greatly missed.
Survivors include his two daughters, Margaret and Christopher Gryciuk of Selden, N.Y. and Michaell and Rodney McCoy of St. Johnsbury; four grandsons, Joseph McCoy of Austin, Texas, Oren-Shea McCoy of Fort Worth, Texas, Alexander Cabral of St. Johnsbury and Koby Gryciuk of Selden, N.Y.; great-granddaughter Amelia Rose of Fort Worth, Texas; three brothers, Richard LaCroix of Jericho, David LaCroix of Griffin, Ga., and William and Michelle LaCroix of Colchester; and several aunts, uncles, nieces and nephews.
His mother and father died earlier, as did a brother, James, and sister, JoAnne.
There are no calling hours.
A mass of Christian burial will be celebrated Friday, Sept. 20, at 10 a.m. at St. Joseph Cathedral, 29 Allen St., Burlington. Burial will follow at Mount Calvary Annex on Pomeroy Street in Burlington.
In lieu of flowers, the family asks that donations in Robert LaCroix's name be made to Good Shepherd Hospice in Port Jefferson, N.Y., at 631-642-4200 or goodshepardhospice.chsli.org; or to the Leukemia and Lymphoma Society (donate.lls.org).
Arrangements are by Boucher and Pritchard Funeral Directors.