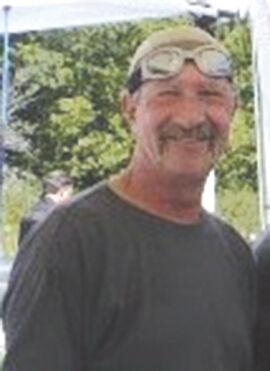 Richard J. Deziel, 66, of Hyde Park, died Thursday, March 18, 2021, at Copley Hospital in Morrisville after a yearlong battle with cancer. Rick was born March 11, 1955, in Springfield, Mass., the son of Leo Paul Deziel and Lorraine Anita (LeBel) Deziel.
Rick received an associate's degree from Springfield Technical College where he made the national dean's list. He served in the U.S. Marines from 1975 to 1981, where he was in charge of the flight line maintenance crew.
He farmed throughout his life and had a small farm with his wife, Lyn-Laeh, but he settled into his career as a cabinetmaker and building homes. A talent and love of woodworking came from his close relationship with his grandfather. He had his own business, R.D. Woodworking. He was a very talented finish cabinetmaker and took a lot of pride in his work.
He could make anything out of wood, from a rocking horse to a winding staircase. He met many clients and co-workers who became friends along the way. His shop is where his daughter Jessica spent a lot of time with him growing up.
Rick was a kind man who loved his family very much. He enjoyed cooking and having the family over for dinners. He also loved nature and his motorcycle. Rick enjoyed fishing, canoeing, camping and just being in the woods, where he spent a lot of time with his son Adam growing up.
He often talked about his rides with great friends on his motorcycle and all the beautiful places he had been in Vermont, New Hampshire and Maine. Rich also had the chance to travel across the country many times delivering canoes.
He is survived by his wife, Lyn-Laeh Ehrenberg; brother-in-law and friend, Danny Ehrenberg; daughter, Jessica Deziel and husband, Roy Cookson, of Hardwick; son, Adam Deziel and wife, Tabby, of Wolcott; grandchildren, Tamica, Mia and Cayden Deziel; adopted granddaughter, Adeline Domina; his beloved aunt, Cris LeBel of Hadley, Mass.; his former wife, Cathy Blesser of Wolcott; cousins, Jeanne, Leonard and Cindy; and a very special niece and nephew, Lisa Daponte and John Deziel.
In addition to his parents, he was predeceased by his brother, David Deziel.
Interment will be held at a later time so as to be able to gather outside safely and follow COVID-19 guidelines.
Rick sponsored a child every year from the Special Olympics. In lieu of flowers, donations in his memory may be made to Special Olympics Vermont, 16 Gregory Drive, Suite 2, South Burlington VT 05403.
Faith Funeral Home is assisting the family. Online condolences may be made by visiting faithfh.net.