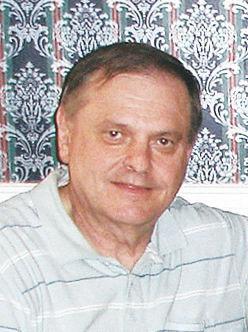 Richard D. LeCours, 69, a lifelong Hardwick resident, died June 23, 2020, after a battle with cancer.
He was born Nov. 22, 1950, the 11th of 13 children born to Anselme and Violette (Dion) LeCours. Within his large family, Richard's love of music blossomed, and the children often harmonized in the family kitchen on West Church Street. Later, his beautiful singing voice and folk guitar graced many weddings, church services, family hootenannies and gatherings with friends.
Rick's intellect and humor made him a popular figure at Hardwick Academy. He graduated in 1968 and went to the University of Vermont, Three years later, his two younger brothers, twins, joined him there, and they became a trio known for their music and exuberance.
He graduated from UVM in 1972 and enlisted in the U.S. Army, stationed in Germany. His time overseas deepened his desire to be of service to others, and he decided to go to law school. He attended Western New England School of Law, passed the bar in 1978, and started his career as a public defender.
He practiced general law in the Hardwick area for more than 30 years.
Richard had a magnetic personality, told a great story and encouraged the creativity of his nieces and nephews.
Survivors include his siblings and their spouses, Mignonne LeBlanc, Robert, Lawrence (Anita), Leo (Bonnie), Annette Miller (Donald), Jacqueline Borges (Robert), Diane Fournier (Emile), Paulette Bessette (Richard), Dan (Gail) and Michael (Leslie O'Neil); his sisters-in-law, Denise Hark and Patricia LeCours; and many nieces and nephews.
His parents died earlier, as did his brothers Denis and Robert, his brother-in-law Vincent LeBlanc, his sister-in-law Madeleine LeCours, and his nephew Patrick LeCours.
Northern Vermont Funeral service of Hardwick is in charge of arrangements. Because of current restrictions, a memorial service will be held at a later date. Donations in his memory would be appreciated to the Hardwick Rescue Squad, P.O. Box 837, Hardwick, VT 05843, or to Mary Queen of All Saints Parish, P.O. Box 496, Hardwick, VT 058943.
In the meantime, Rick's friends and family invite people to raise a glass, sing a song, and spread general kindness. Vive la famille!