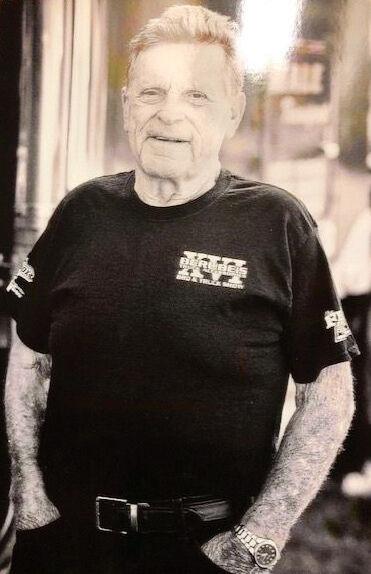 Paul Q. Hale, 78, died Thursday, Aug. 26, 2021, with his hands held by those he loved.
Paul was the second of three children born to Winfred and Gertrude (Bedford) Hale on Aug. 16, 1943, in Hardwick. The family lived their childhood on the family farm in Walden while learning a very strong work ethic.
During Paul's childhood he would play baseball and basketball when he was able — and if all the farm work was complete.
As an adult Paul first worked in the granite industry at the Rock of Ages quarry. He then went to work for A.W. Sholan, operating a dump truck in what was the beginning of his trucking career. After working for other trucking operations Paul decided to purchase his own truck.
He hauled many loads up and down the East Coast and Midwest. Most of his trucking career was transporting granite from Vermont to Minnesota each week for many years. In his later years he thought he would stay more local and began transporting cheese for Cabot Creamery throughout New England and Ohio.
His latest truck, a 2007 Peterbilt custom ordered for him, has 2.7 million miles on it! Keep in mind Paul purchased that truck at age 64.
Paul had the gift of loving his profession. He was proud of his work and loved every minute of it. He told his nurse just two days prior to his death that he loved what he did and couldn't wait to get back at it.
Paul was a very gentle and kind man who wore his heart on his sleeve. He would cry watching the Waltons. Although he was away a lot, he always made the weekends count. Our time with him was not about quantity but quality, and that is what it was.
Paul married Pauline Sholan in 1962 and together they had two boys. In 1972 he married Theresa Menard, became the father of her daughter and together they also had a daughter. In 2006 he married Heather Ferland.
Paul will be terribly missed by his family and his friends, most of which he also considered family.
He is survived by his brother, Gordon and wife, Donna of Hardwick; his sister, Linda Dudley of Texas; his wife, Heather of Hyde Park; his children, Danny Hale and wife, Tammy of Hardwick, David Hale and wife, Shelley of Hardwick, Maria Ward and husband, Skip of Morrisville, and Melissa Hale of Florida; grandchildren, Zachary Ward, Abram Ward, Samantha Collins, Emily Hale, Kassity Hale and Joselyn Hale; and great-grandchildren, Emma, Claire, Sydney, Sylas, Hale and Olivia.
A celebration to honor Paul's life will be held Saturday, Oct. 16, 2021, at 11 a.m. at the Canadian Club in Barre.
In lieu of flowers donations may be made to Hope Lodge, 2378 E. Ave., Burlington VT 05401. You may also honor Paul's life by giving blood.
Faith Funeral Home has assisted the family.