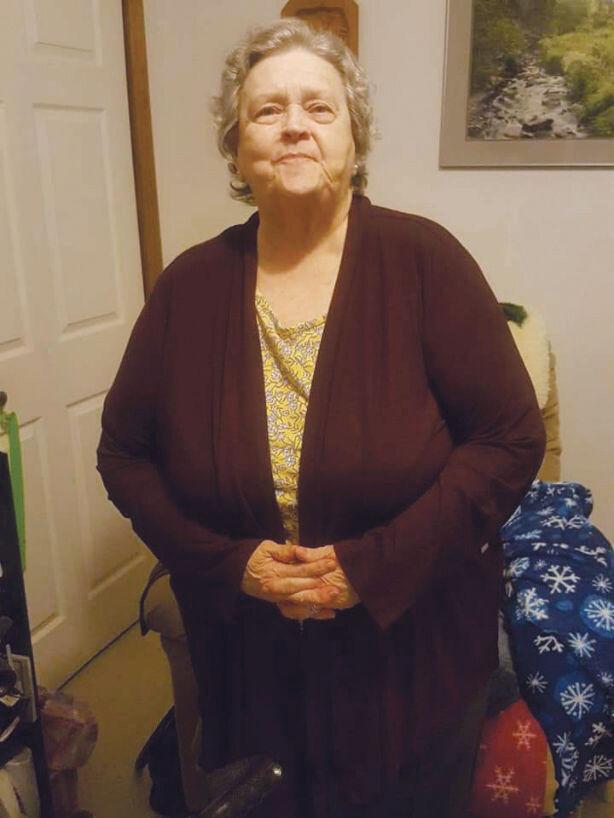 Nona I. Tatro, 87, of Hyde Park, died Wednesday, July 14, 2021, at Fletcher Allen Medical Center following a short illness with family members at her side.
Nona was born on Jan. 20, 1934, daughter of Ethel and Atlee May. She was raised in Morrisville and attended Peoples Academy. She married Richard McArthur and stayed at home to raise her four young children.
Later, when she married Walter "Red" Lowell, they moved to Springfield, Mass. There Nona worked in a Milton Bradley manufacturing plant that assembled parts for the board game Monopoly. Nona and Walter returned to Morrisville and Nona went to work at the Vermont State Hospital in Waterbury.
Eventually Nona and Walter created a community care home for former Vermont state hospital residents. After Walter's death Nona married William "Bing" Tatro and they moved to Las Vegas for several years before Nona returned to Vermont.
Nona's greatest joy was her family. She always enjoyed catching up with all the activities her family was involved with.
She is survived by her siblings, Larry May of Arizona, John May of Arizona, and Sandra Lewis of Alaska; her four children, Charles McArthur (spouse Pauline) of Morrisville, Earle McArthur of Morrisville, Gaylon McArthur (spouse Florence) of Hyde Park, and Debra Jones of Florida; seven grandchildren, Erica Baker, Jason McArthur, Kayla McArthur, Jeremy McArthur, Heather Merchant, Monica Merchant and Jered Jones; great-grandchildren, Isaiah Baker, Jadon Baker, Emery McArthur, Avery McArthur, Atlee McArthur, Atticus McArthur, Elizabeth Lathe, Jeremy McArthur Jr., Tessa McArthur, Adam Merchant Jr., Cody Merchant, Taylor Merchant, Dean Jones, Amber Morin, Kristen Moore, Brandon Jones, Blake Jones and Leighanne Ruse; great-great-grandchildren, Brandon McArthur, Leona Jones, Madilyn Jones, Marshal Morin, Gabriella Morin and Christopher Moore; and many nieces and nephews.
She was predeceased by her parents; her second husband, Walter; a brother, Ronald May; and son-in-law, Roy Jones.
The family would like to thank the staff of Forest Hill Residential Care Home for the wonderful care Nona received over the last few years.
The family will hold a graveside service on Friday, Aug. 6, 2021, 3 p.m. in Pleasant View Cemetery in Morrisville.
Arrangements are in the care of Faith Funeral Home in Morrisville. Online condolences may be made at faithfh.net.