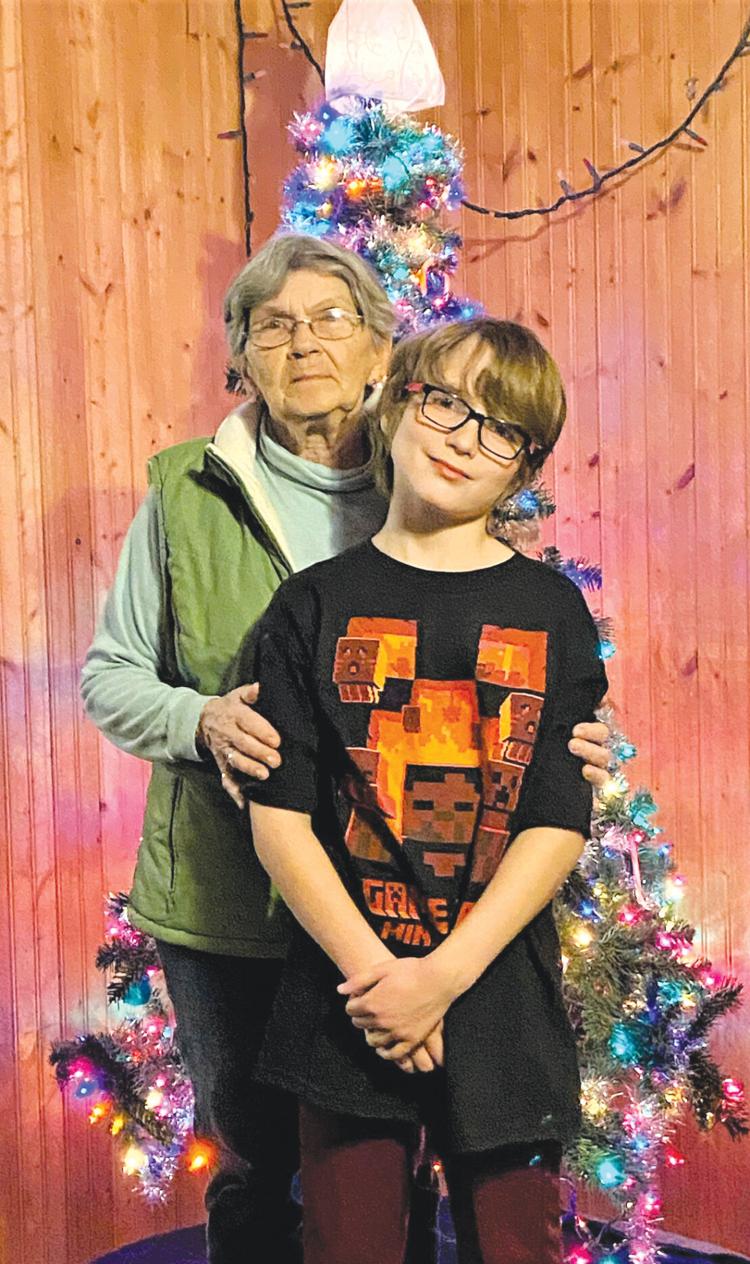 Mary Ida Styles Johnson, 74, of Hardwick, died peacefully at Copley Hospital with her two surviving children, James and Patricia, by her side on Saturday, Jan. 9, 2021.
Mary was born in Jamaica, Vt., on Aug. 5, 1946. Mary's childhood was not traditional as she was born into a home with 10 other siblings in a dirt-floor cabin, with very limited resources.
She was eventually adopted by Frank and Mary Arnold and was raised and loved in Bethel. She was a woman who broke boundaries throughout her life in several ways. She attended Whitcomb High School, but did not graduate due to getting pregnant with her oldest son Keith Johnson, whom she loved with everything she had.
Even though Mary didn't graduate from high school, that didn't stop her from working in several fields to provide for her family. She worked for Bombardier in Barre and was an active member of the Wolcott Volunteer Fire Department for about 10 years. She loved being a first responder.
Later in life she took up a career that, upon looking at her tiny stature, one would never guess. She became a truck driver for Werner Enterprises where she drove truck #34699. This is fondly remembered by her grandson Willie, who traveled the country with his grandmother for nearly two months during his middle school years. Mary was known as "Gram J" to all, and loved each one of her grandchildren to the ends of the earth, giving them all millions of wonderful memories to carry with them.
Another boundary Mary broke was the fence between the grandstands and the race track. She raced against a field primarily made up of men. She truly was an amazing woman who loved her family more than anything in the world and stopped at nothing to show them. She was just 4-foot, 11-inches and full of grace but when she needed to be 8 foot and bulletproof, make no mistake she was just that.
Mary is survived by four of her siblings, Irene Huard, Chris Merril, Marge Collins and Gerald Dean Gilman; two of her three children, James Allen Johnson (51) and wife, Maria Johnson, Patricia Anne Fecteau (46) and husband, Randall Fecteau, and Keith's widow, Lora Johnson Sanford. She also leaves behind 10 grandchildren, Willie McAllister (Leesa Gravel), Blake Fletcher (fiance Caitlyn Taboada), Andrew Fecteau (Brianne Flanders), Kaylie Johnson, Samantha Villeneuve, Noah Villeneuve, Ethan Johnson, Cheyenne Saphore, Sienna Johnson, Ashlyn Johnson; and four great grandchildren, Curt McAllister, Andrew Fecteau Jr., Paislianne Fecteau and Willow Fecteau. She also leaves her lifelong, best friend Effie Farnham.
Mary was predeceased by her parents; her beloved son Keith; and four siblings, Sonny, Bill, Beth and Helen.
Those who knew Mary were lucky because of the way that she gave love. She was a strong and caring mother who softened into a goofy and fun-loving grandmother. She always made sure to find ways to support the ones that she loved. Whether that be by attending events for her kids and grandkids, making regular phone calls to make sure everyone was OK, or just being helpful wherever she was.
A gathering will be organized for people to tell stories, share memories and mourn together when a more suitable time is upon us. We thank Blake for this beautiful tribute to a strong and loving pillar of our family.
Contributions in lieu of flowers may be made in Mary's memory to the Wolcott Volunteer Fire Department, PO Box 132 Wolcott, VT 05680.
The des Groseilliers Funeral Home is in care of arrangements. Memories and condolences may be conveyed at dgfunerals.com.