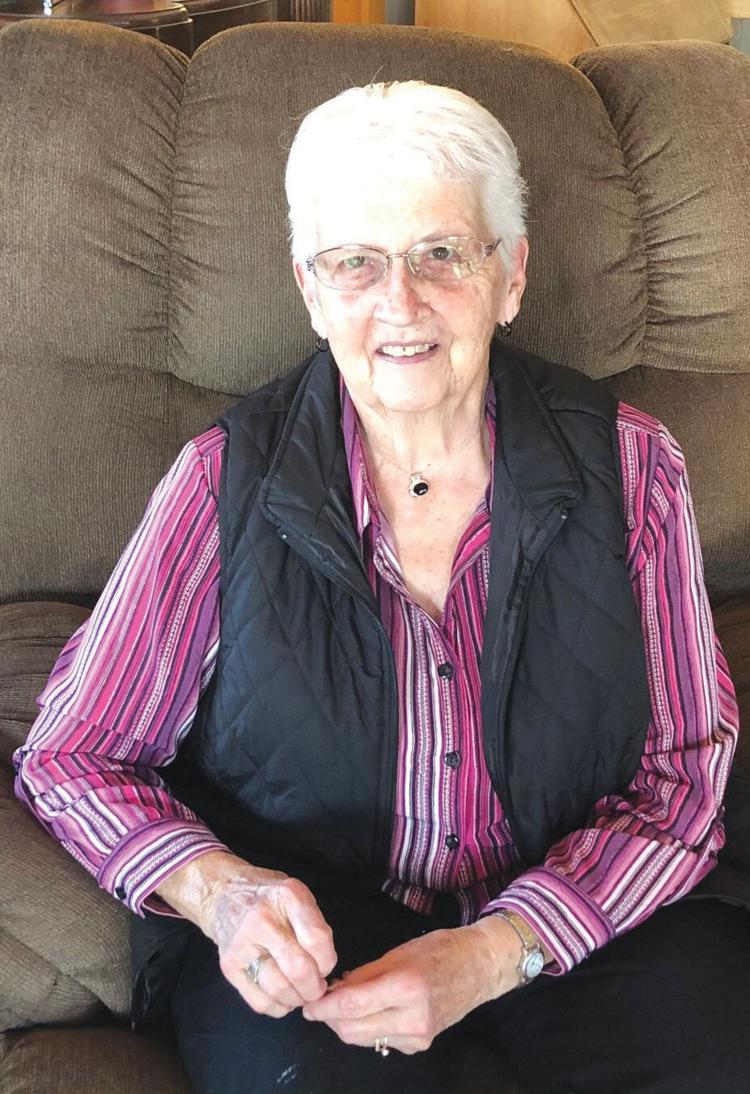 Marilyn (Jean) Smith, of Eden, died on Oct. 6, 2020, after a courageous battle with glioblastoma brain cancer. Her family was by her side.
Jean was born in Eden in her family home on July 15, 1941, to Leola (Jones) and Merton McLean. She attended Eden Elementary and graduated from Johnson High School in 1959. She went on to Sheldon Beauty School and graduated in 1962.
On July 22, 1972, Jean married David Smith of Elmore and they initially made their home in Johnson. It was there that their first child, Eric, was born in 1973; followed by their second child, Beth, in 1976. In 1978, Jean and David moved to David's childhood home on Lake Elmore.
Jean and David enjoyed dancing and attending car races at Catamount Raceway with her parents. Years later, Eric and his partner, Jeannie, would join them at the Loudon Speedway.
Jean enjoyed her many clients visiting her home beauty parlor. When the children were born, Jean enjoyed more time as a mother and only cut hair for family and friends. She enjoyed being involved in any activities that Eric and Beth were involved in.
In 2012, Jean and David sold their home Lake Elmore and Jean returned to her roots in Eden. They built a new home on the land where Jean grew up on the family farm. They moved back to Eden to be closer to their kids and their families.
Jean very much enjoyed taking part in the lives of her children and grandchildren. She especially loved watching basketball and softball games. Her chocolate chip cookies and carrot cake were enjoyed by every team.
After Jean's diagnosis, she had many caregivers who the family was so thankful for. David stood by her side each and every day and night. Her grandkids were especially helpful. Special thanks to Ashley, Jeannie, Alexis, Kathy and Ronald. Beth, Eric and David felt such support from everyone.
Jean is survived by her husband of 48 years, David Smith; her children, Eric and his partner, Jeannie, and Beth and her husband, Randy. She is survived by her grandchildren, Jamie Lynch (Justin), Ashley (Calvin), and Alexis (Travis) Spaulding; as well as her great-grandchildren, Jaylynn Lynch, Ariana and Kip Nichols, and Carter and Jaxson Gillespie. Jean is also survived by several nieces and nephews. Jean is survived by her brother, Ronald McLean and his wife, Mary, and her sister-in-laws, Virginia and Emma. She was predeceased by her parents and three brothers, Lawrence, Reginald and Kenneth. Jean was also predeceased by her sister-in-law, Deanna (Smith) Palmer and her husband, James Palmer.
The family would like to invite everyone to a celebration of Jean's life at Jean and David's home at 882 Shover Road, Eden on Oct. 17, 2020, from 1-3 p.m. The family asks that you bring a chair, mask and socially distance as much as possible. It will be outside, so dress accordingly. Light refreshments will be served.
In lieu of flowers, the family requests donations to Lamoille Area Cancer Network, 198 Farr Avenue, Morrisville, VT 05661 (lacnvt.org), or the Muscular Dystrophy Association, (mda.org) 30 W. Third St., Cincinnati, OH 45202.
Faith Funeral Home is assisting with arrangements.