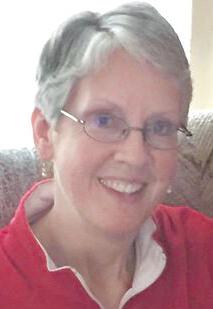 Lucinda "Cindy" Gruner, 66, of Morrisville died May 21, 2020, at the home of her close friends in Cabot.
She had been diagnosed with cancer early in April.
Cindy was born in November 1953 in Lewis County, N.Y., to Marion and Morris Lucia Jr.
She earned a bachelor's degree in sociology from Hartwick College in Oneonta, N.Y., in 1975 and later that year married George Gruner of Neversink, N.Y. Together they raised three children, Michelle, Steven and Sarah.
As newlyweds, Cindy and George lived in New York, Washington and Idaho, settling in Morrisville in 1979. Cindy began work as a personal care attendant with Lamoille Home Health & Hospice in 1992.
She was active in churches and Christian fellowships, enjoyed singing in choirs, played the clarinet, piano and recorder, sewed, and took regular walks in all weather.
At various times, her home was open to exchange students and visitors from around the world.
Cindy's mother died May 21, 1981.
Survivors include her husband, her children, six grandchildren, her father and stepmother, her brother and two sisters.
A memorial service will be announced at a later date. Donations in Cindy's memory may be made to Teen Challenge Vermont, 1296 Collins Hill Road, Johnson, VT 05656.