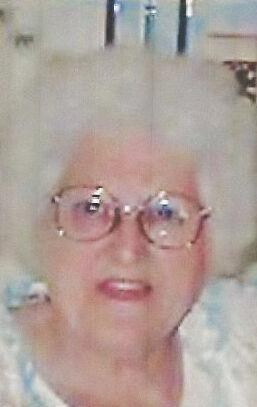 Lucille Georgianna Greenway, 92, of Barre, died Jan. 4, 2021, at the Woodridge Rehabilitation Center in Berlin. She lived most of her life in Barre.
She was born Oct. 8, 1928, in Hardwick, one of 15 children born to the late Emile G. and Florence E. (Anair) Mercier. She attended Hardwick Academy.
Lucille was an assembly line worker in Connecticut, and later in Vermont, making clothespins for a manufacturing company in Montpelier. She owned Lucille's Snack Bar in East Calais for several years, and later worked for Sprague Capacitor Plant in Barre.
She was married to Maurice Greenway, who predeceased her. They made their home in Barre. She was also predeceased by her son, Norman, her first husband, David Moore, and 12 siblings.
She was a member of the Kingdom Hall of Jehovah's Witnesses in Berlin. She so loved witnessing to people and reading the Bible. She loved crocheting and made thousands of doilies, which she lovingly shared with family and friends. She especially loved family gatherings, singing and dancing French jigs and all.
Survivors include two siblings, Delores Booth of Williston and Jeannie Draper of Stowe; and numerous nieces and nephews.
In lieu of flowers, contribution in her memory may be made to the Kingdom Hall of Jehovah's Witnesses, P.O. Box 249, South Barre, VT 05670.
Lucille Greenway's funeral meeting will be held Jan. 16, 2021, at 2 p.m. on Zoom. The link is bit.ly/2K02i3l; meeting ID: 885 3501 2228; passcode: 178900.
Dian R. Holcomb of Northern Vermont Funeral Service, 60 Elm Street, Hardwick, is assisting family with arrangements.