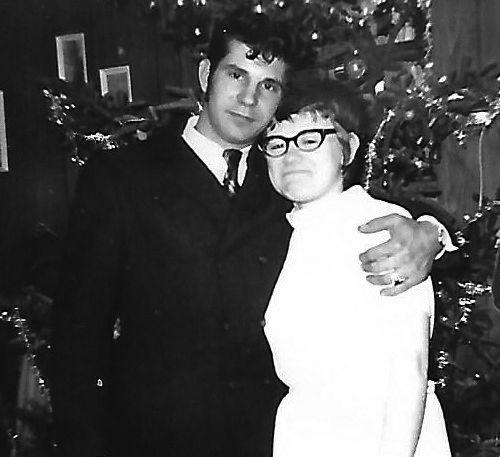 Larry L. Horner, 74, of Hyde Park died June 18, 2020, at University of Vermont Medical Center in Burlington.
He was born in Stowe April 19, 1946, son of Jasper and Irene (Touchette) Horner.
Larry married Marilyn Patch on Jan. 23, 1971, at the Second Congregational Church in Hyde Park.
Larry served in the U.S. Army from 1967 to 1969, during the Vietnam War. He received the Army Commendation Medal with "V" for heroism.
He was a longtime member of Veterans of Foreign Wars Post 7779.
Larry was a mechanic for 50 years. He also worked as a carpenter for many years. He enjoyed building furniture for family and friends. He loved hunting, fishing, camping and any gathering with the people he loved.
He was most proud of the family he created with his loving wife. Spending many years in foster care made him realize how important having his own family was. He took every opportunity to spend time with his family.
Survivors include Marilyn, his wife of 49 years; their children, Larry Horner Jr. and wife Tammy of Eden Mills, David Horner and wife Traci of Barton, and Julie Gates and husband Daniel of Eden Mills; his grandchildren, Melinda, Whitney, Ryan, Cody, Monica, Felicia, Zachary, Steven, Scott, Erica and Owen; his great-grandchildren, Riley, Madison, Caydence, Jaxon and Jasmine; his brother, Peter Jewett of Claremont, N.H.; and niece Goldie Deyo of Williamstown.
Private services will be held for the family.
Donations can be made to Lamoille Area Cancer Network (LACN), 198 Farr Ave., Morrisville, VT 05661 or Lamoille County Home Health and Hospice, 54 Farr Ave., Morrisville, VT 05661.
Faith Funeral Home is assisting with arrangements. Online condolences may be made at faithfh.net.