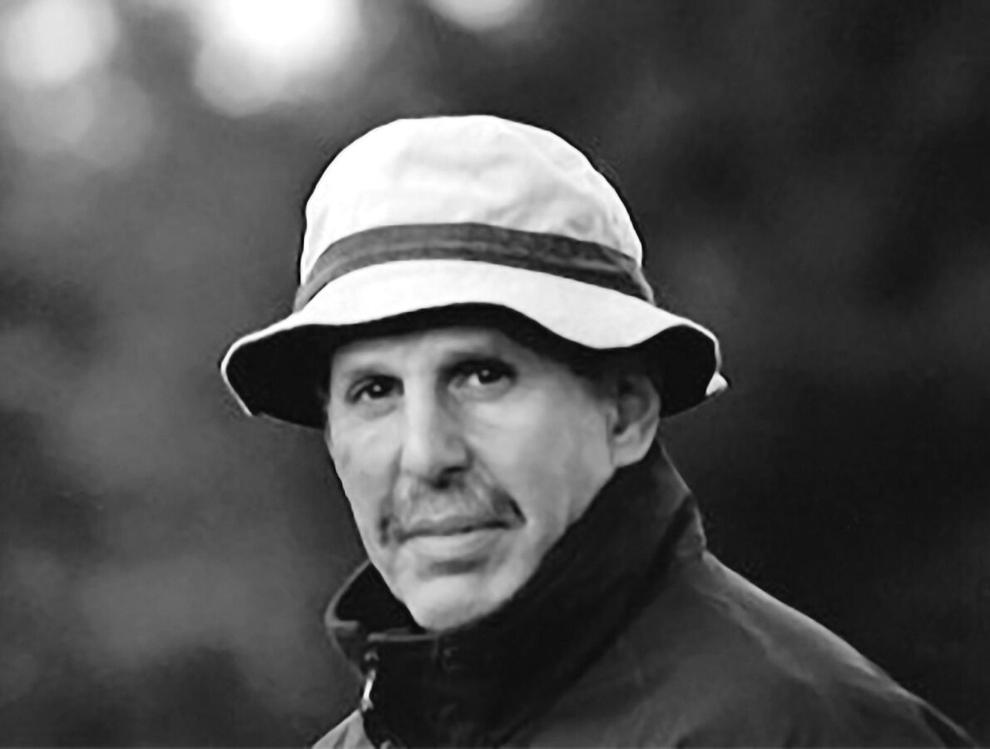 Larry Gluckman, 74, of Glover, son of Sidney and Mae, brother to Norm, husband to Sara, father to Meg, Kate and Anna, brother-in-law to Sue and Curt, father-in-law to Michael and Scott, grandfather to Sky and Dylan, friend and coach to many, died early Tuesday, March 30, 2021.
On early spring mornings in the far northeast corner of Vermont you'd find Larry in a single boat circling Shadow Lake. Steam rising off the cold water as a pair of loons call back and forth. After more than 55 years of being an oarsman, these movements were second-nature, ingrained into his body. He still tracked his progress, jotting notes about his performance into a small notebook. Millions and millions of meters rowed. A post-workout dip in the chilly water led to a cup of black coffee and a quiet hour on the front porch.
In his younger years, spring was filled with collegiate rowing races. Larry began his rowing career as a walk-on at Northeastern University. Within 18 months he had earned a spot on the U.S. National Team and he would remain at the pinnacle of the sport for the duration of his career.
As a coach, he led championship programs at Princeton, Dartmouth and Trinity, impacting thousands of athletes with his philosophical approach to training. Coaching elite athletes in the small boats program at the Craftsbury Outdoor Center was a fitting conclusion to his career as it brought his dedication to rowing excellence to his favorite place, the Northeast Kingdom of Vermont.
Summer's warm weather would beckon Larry's family back to the lake each year. The girls — Kate, Meg and Anna — would gather on the dock for lazy days of sunbathing and swimming. Larry built a raft for diving and organized a yearly swim across the lake and pancake breakfast. Each morning the family would walk up the hill to Stone's Farm, with Larry never forgetting a carrot or two for the horses, who would greet them at the wooden fence.
On the way down the hill, Larry would trail the girls, picking up garbage along the roadside — practicing what he would preach — leave it better. Since 2010, this annual pilgrimage included grandchildren, first Sky and then Dylan. Since early mornings were Larry's domain, many were spent playing quiet games, going for walks and eating his favorite snack, Wheat Thins. When the kids were away from the lake, "Gumpa" often sent notes, tucking a few dollars in with each handwritten card.
Summer also meant the yearly celebration of his marriage to Sara. This July would have marked their 50th anniversary. After meeting at a party at Northeastern University, Larry and Sara spent their years together traveling the world. Whether for Lar's international competitions or their two years in Brazil as Peace Corps volunteers, their joint passion for adventure, people and culture was a foundational element of their life together.
Once the girls came along, theirs was a true partnership with Sara deftly guiding the home ship while Larry was off coaching. He would often mention (and she would never forget to remind him) that his coaching success was possible because of Sara's strength and brilliance as a mother. During retirement, Larry and Sara took road trips across the country, visiting their daughters and siblings, camping and finding adventure and purpose wherever they roamed.
When the weather cools and the leaves turn copper and crimson, the fall heralds the start of basketball season. Always a fan of the sport, for some years Larry joined the basketball coaching staff at People Academy in Morrisville, the public high school his daughters attended. He would hurry from his job at Concept2 to catch each afternoon's practice, lacing up his white high tops to be a rebounder or defensive stopper.
Most of the athletes had no idea of his coaching pedigree, but loved his impassioned calls from the sideline and occasional clipboard snapping.
Larry's investment in his daughters' lives was not restricted to any court, but encompassed all that they did. With each new job or passion, Larry showed up through learning, asking questions, giving financial support or giving the gift of his time and labor. He scooped hummus, learned about ICU nursing, investigated the civil rights history of Mississippi, kept stats on turnovers and box outs, and built sheds and farmer's market setups.
He was the resident advisor on all things financial, electrical or car related. His love could conquer any distance and he was often teased for his ability to drive cross country through time warps at lightning speed — so many audio books! He was the quiet force behind big family celebrations, often working for months to bring together and create surprises for the ones he loved. No project was too small, no effort unrecognized.
As winter grabs hold of the mountain and lakes, Larry would stow away the boat for the season and turn his attention to his community. In recent years, he dedicated tremendous time to advocate for young people in the child protection system as a guardian ad litem and worked to stop the polluting of Lake Memphremagog with the action group DUMP, Don't Undermine Memphremagog's Purity.
He continued to coach athletes, advocate for the rowing world, and volunteer at the Craftsbury Outdoor Center. Each Saturday he would show up for Black Lives Matter on the Glover green, holding Bread and Puppet protest posters.
For the last few winters, Larry and Sara would travel south to the ocean. Larry's love of the sea echoed that of his father's. As an older man, Larry's dad Sid would make kites and fly them in the strong sea air on the beaches in Hampton Bays, giving many away to the children who would come to see the beautiful creations. It isn't hard to see the similarity between a kite on the wind and a blade in the water — the interaction between man and nature. The endless give and take.
Larry's life ended in a way he would have been proud of: his body strong, his hands callused, his mind inquisitive and creative, and his family together. His body was taken by an aggressive form of leukemia but his spirit remains, forcefully pulling us all to be our best selves, to be our best together, and to make the most of our lives. He walked this talk to the very end.
A celebration of Larry's life will be held this summer. In lieu of flowers, a scholarship fund has been set up in Larry's name at the Craftsbury Outdoor Center (craftsbury.com) to support bringing new people to rowing, or donations may be sent to DUMP (nolakedump.com) and its environmental justice efforts.
Notes to the family can be sent via the Curtis-Britch funeral home at curtis-britch.com.